Best Click Tracking Software For Online Marketers
As an online marketer for 15 years I tried and tested many click tracking software (sometimes referred to as link tracking software, or affiliate tracker). Out of all the software I used for me Voluum is the number 1 click tracking software.
What is a click tracking software?
A link tracking software will give you in depth analysis on the traffic you get to your website, landing page, sales funnels, app or any other web property. When you receive traffic to your web properties whether it is paid or organic you want to know where it came from. A click tracking software can tell you the channel it came from (organic search, social media, paid search), the geo, the device, the time, the pages visited, the query and other variables that can help you estimate and optimize your marketing campaigns.
Why do you need a click tracking software?
A click tracking software is a must for any online marketer (especially if you are running paid ads). Proper tracking is one of the most important aspects of online marketing. If you don't track the performance of your campaigns by traffic source, keywords, placements, time and other variable you target or use, it is impossible to run an online business.
Let me give you an example so you understand
Let's say you run a campaign on Facebook and
3 different ads, you spend $100 and get 3 conversions each worth $30.
Cost-$100
Revenue-$90
Profit= $-10
So overall you're down $10. If you tracked your ads properly you now have the data which ads generated conversions.
You find out that:
Ad 1 spent $30 and brought in the 3 conversions
Ad 2 spent $35 and brought 0 conversions.
Ad 3 spent $35 and brought 0 conversions.
Now you can make decisions and optimize the campaign like turning ad 2 and 3 off and create variations of ad 1- See the power of Tracking!
Let's start looking deeper into each click tracking software.
Voluum is a cloud base click tracking tool (meaning you don't need to host the software on your server). They are one of the most vetran players in the market and we originally used mostly by affiliate marketers but over the years they added tools and features that allowed other online marketers (bloogers, ecommerce shop owners, small businesses) to use them for online click tracking.
Pros
Real time reporting.

A/B Split Tests.

Auto optimization tool.

Drill down reports.

User friendly dashboard.

Dedicated account managers.

Massive knowledgebase and training videos,.

Mobile app.

Flow and smartlink creator.

Organic traffic tracking.

Traffic Distribution AI.

Campaign migration from your old tracker.
Cons
If you're new to online marketing voluum might be a bit too much for what you initially can handle.

Data retention is limited depending on your plan.

No free trial.

Can get expensive.
Pricing
Starting plan is $69 (Annual pricing) or $89 (Monthly pricing) next 2 plans are $149 and $449 a month.
2.   Clickmagic

Not as advanced as Voluum but still offer most of the features you like to have on a click tracking software. It especially popular among bloggers and small business owners.
Pros
2 Free Custom Tracking Domains.

6-Month Data Retention.

Automated bot filtering. 

14 days free trial.

Phone/Email notification about your campaigns.
Cons
Limited support.

Data retention is limited depending on your plan.

Custom tracking domains can have issues setting up.

Only 10,000 clicks a month limit on the starting plan (compared to Voluum 1 million clicks a month).
Pricing
Starting price is $37/month, standard is $97/month and pro is $197.
Take Clickmagic to a Test Drive

Adsbridge tracking software is another cloud based tracker, which is more oriented towards affiliate marketers and media buyers. An interesting feature they have is a landing page builder.
Pros
Unlimited custom domains.

Dedicated support team.

Automated bot filtering. 

A variety of affordable pricing plans.

Flow and smartlink creator.

Auto optimization tool.

Native integration with hundreds of networks.

Multi user access.
Cons
User interface not very friendly.

Support is limited.

Mobile version is lacking in features.
Pricing
Adsbridge offer 14 days free trial, the cheapest plan is $29/Month than $89/month, $199 month, $379/month. The main difference between the plans is the number of clicks. (if you go over you pay a between $0.03-$0.07 per click)
Take Adsbridge to a Test Drive

Redtrack.io offers click tracking for all kind of online businesses. It is relatively new in the click tracking market (founded in 2017) but managed to grab a nice chunk of it due to its advanced features and professional team and management.
Pros
High quality fraud detection.

Dedicated support team.

Automated bot filtering. 

Affiliate management platform built in.

Advanced in-depth reporting.
Cons
Basic plans lack most of advanced features.

Some functionalities are hard to find.

Can be overwhelming for beginners.
Pricing
RedTrack offers a $49, $99 and $149 plan. You can also try them out for free for 14 days here
Take Redtrack.io to a Test Drive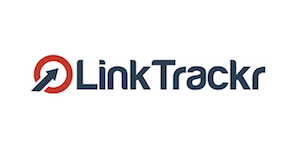 While not as sophisticated as Voluum or Adsbridge, Linktracker can provide tracking needs for a large variety of online marketers. And they have very cheap plans to get started with.
If you are a complete beginner, I would consider them. One thing I noticed about them is that they actually prhobit you from running specific kinds of traffic (ppv,paid-to-click sites, wholesale traffic sites, banner exchange sites, traffic exchange networks, bulk traffic sites ) which is very uncommon and something to consider.
Pros
30 days free trial/

Flexible pricing plans.
Cons
No click fraud and bot detection.

They don't allow you to run certain kinds of traffic.

Low click limits.
Pricing
30 days free trial and their billing is very flexible (Downgrade or upgrade any time). Their plans starts at $7/month and go $17/month. $27/month and $47/month.
Take Linktracker to a Test Drive

Clickmeter serves a wide variety of businesses from small to big brands like, AT&T and Payoneer. They offer wide variety of features even on their most basic plan.
Pros
30 days free trial.

Bot/Fraud protection.

1 year data storage is the minimum.
Cons
Low click limit on the Medium and large plans.

Only email support.

User interface not user friendly.
Pricing
Pricing starts at $29, than $99 than $349/month.
Main differences between the plans is the number of events, datapoints, branded domains and sub accounts.

Pros
14 days free trial.

Bot/Fraud protection.

Provide affiliate marketing network tools
Cons
Low click limit on the freelance and startup plans.

Gets pricey after 50,000 clicks.

User interface not user friendly.
Pricing
Lowest plan is $29/month called freelancer, than startup $79/month, small agency $149/month, than large agency $299/month.
Take Improvely to a Test Drive
What Should I Look For in a Click Tracking Software?
Free Trial
Usually a good product/service will give you the free trial option because they believe in it. And know that if you try it you are likely to use it in the long run. The exception is companies that are already established in the market and made a name for themselves (e.g Voluum)
Bot/Fraud Detection
With all the online click fraud it is important to filter and exclude that kind of traffic, especially if you're paying for it. Make sure your tracker gives you a built in fraud/bot detection tool.
Good Click Limit
This is tricky because every business has different needs, but I think the minimum amount to consider as a good click limit is 50,000/month.
A/B Split testing
Being able to run split test on your offers, landing page on your tracker is definitely a feature to expect from a good click tracking software.
AI/Automation
Automation is the name of the game today, and if you're tracking software can send you alerts based on pre determined conditions, rotate , exclude, target traffic based on rules, than you're one step ahead of the game.
Integration with traffic sources/affiliate networks
Most click traffic software have built in traffic sources and affiliate networks tokens built in them so you don't have to manually add each one.
Rule based traffic rotation
Sometimes you get traffic that is not valid for a specific offer you promote (for example: a credit score offer that only targets the US). A good tracker should have the option to redirect traffic based on geo, device, ad, os and other factors to a matching offer.
So Which is the best click tracking software?

When taking all the important features into consideration, voluum is definitely the best click tracking software in my view. The only things I don't like about it is the short data retention on the basic plan and that the basic plan starts at $89 so if you're a complete beginner looking to save costs you can find cheaper options. But if you already running campaigns and know what you're doing this is by far the best quality tracking software out there.
Final Ranking-The Choice is Yours
Clickmeter