Content repurposing software and services-Scale your time and money
Last Updated on April 13, 2023
You probably heard the term content repurposing more than once if you produce any kind of content online. (Articles, social media posts, videos, podcasts etc.) In a nutshell we are talking about talking a piece of content from one platform and adjust it to a different platform. So it can be turning a blog post into a youtube video , or talking a podcast and turning into a blog post. The idea is to scale the power of the same piece of content and make it accessible in more platforms and formats. Let's talk about content repurposing and how to automate it with content repurposing software.
Definition of content repurposing, what is it?
So to reiterate the last paragraph. Content repurposing is the process of taking existing content, such as blog posts, videos, podcasts, or infographics, and reusing it in a different format or medium. This can include turning a blog post into a social media update, a podcast into a blog post, a video into written content, or an infographic into a social media graphic. The goal of content repurposing is to maximize the value and reach of the original content by making it more accessible and shareable for different audiences and platforms.
The Importance of repurposing content
Repurposing content is important for a variety of reasons:
Saves time and resources: By repurposing existing content, it eliminates the need to create new content from scratch, saving time and resources.
Increases reach and engagement: Repurposing content in different formats allows it to reach a wider audience and increase engagement. For example, you can repurpose a blog post into a video can reach a different audience that prefers visual content.
Enhances SEO: Repurposing content can also help improve search engine optimization (SEO) by creating more opportunities for the content to be discovered and shared online.
Provides multiple touchpoints for audience: Repurposing content also provides multiple touchpoints for your audience to interact with your brand. This can help to build trust and loyalty with your audience.
Maximize the value of your content: Repurposing allows you to get more mileage out of your existing content, maximizing the value and ROI of your content creation efforts.
Overall, repurposing content is a smart strategy for businesses and marketers looking to improve the reach and engagement of their content, while also saving time and resources.
Content Repurposing Examples
Blog post to social media updates.
Podcast to blog post
Video to written content.
Blog post to an ebook.
Infographics to social media graphics
Content Repurposing Software and Services Worth Exploring
Repurpose.io– Best For Repurposing Content for Social Media
Repurpose.io is a content repurposing tool that allows users to easily turn their existing video and audio content into different formats and share them across multiple platforms. The platform allows users to easily upload their existing content and then automatically transcribe, caption, and translate it. This allows users to quickly create new versions of their content that are optimized for different platforms and audiences.
Repurpose.io also includes a scheduling feature that allows users to automatically share their repurposed content on different platforms, such as social media, email, and websites. This helps users to save time and ensure that their content is being shared consistently across different channels.
Repurpose.io is designed to help businesses, educators, and content creators to easily repurpose their existing content, and reach new audiences with their message. It can be used to create different types of content, such as blog posts, social media posts, email campaigns, and more. The platform is available in a free and a paid version, with the paid version offering additional features and functionalities.
Repurpose IO Top Features
Multi-platform publishing: Repurpose.io allows users to easily publish their videos on multiple platforms, such as YouTube, TikTok, Instagram, and Facebook, with just one click.
Video optimization: The tool offers a range of video optimization options, such as cropping, resizing, and adding subtitles, to help users create the perfect video for each platform.
Video scheduling: Repurpose.io allows users to schedule their video posts in advance, so they can be sure that their videos are going live at the perfect time.
Video analytics: The tool provides detailed analytics on video performance, including views, engagement, and audience demographics, to help users understand how their videos are performing and make data-driven decisions.
Video editing: Repurpose.io has a built-in video editor that allows users to trim, cut and add effects to their video.
Customizable branding: Users can add their own branding, such as logos and watermarks, to their videos to increase brand awareness and engagement.
Collaboration: Allows users to collaborate with team members on a project and share access to videos, campaigns and analytics.
Integrations: Repurpose.io integrates with popular video hosting platforms, social media platforms, and other tools, making it easy to repurpose and share video content across different channels.
Mobile app: The tool has a mobile app that allows users to create and publish videos on-the-go.
Repurpose also offers 14 days free trial you can check it out " class="eafl-link">here==>
Piktochart– Best For Repurposing Content For Blogs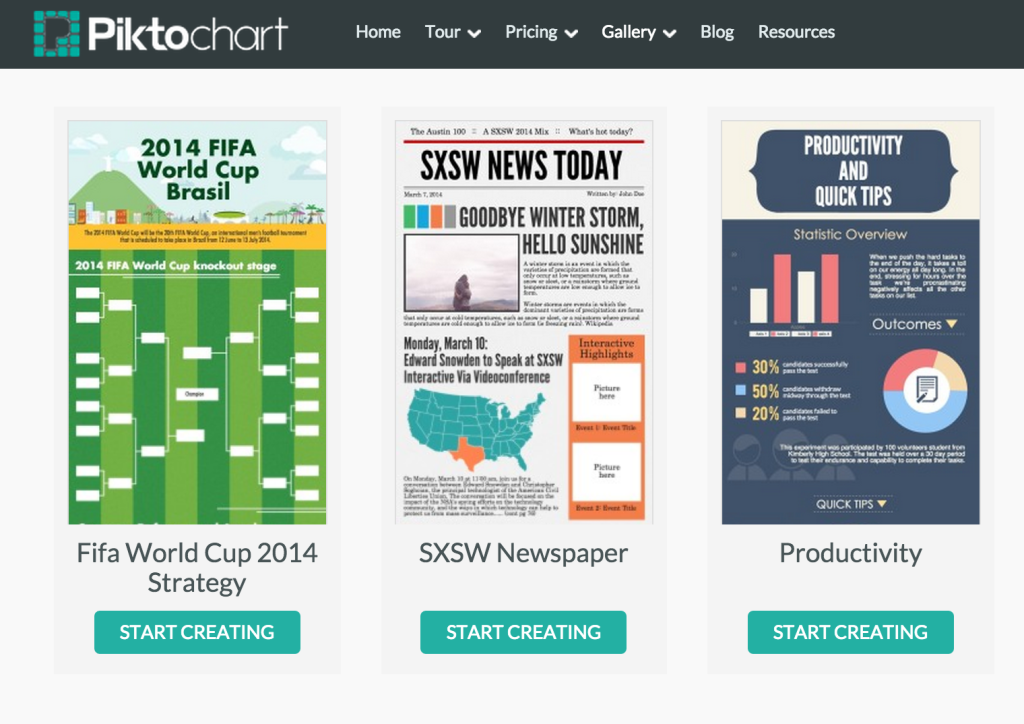 Piktochart is an online tool that allows users to create visually appealing infographics, presentations, and other types of visual content. It is a user-friendly platform that allows even non-designers to create professional-looking content in a short amount of time.
The platform includes a variety of pre-designed templates that users can customize to fit their needs. Users can also upload their own images, add charts and data visualization, and insert text to create an engaging and informative visual. Piktochart also offers a variety of design elements, such as icons, shapes, and backgrounds, that users can use to enhance their creations.
Piktochart is available in both a free and a paid version. The free version has limited templates and functionalities, while the paid version offers more templates, additional design elements, and the ability to download designs in various file formats and also it allows you to use the designs in commercial projects. It's widely used by individuals, businesses, and non-profits, to create infographics, reports, social media graphics, and other types of visual content.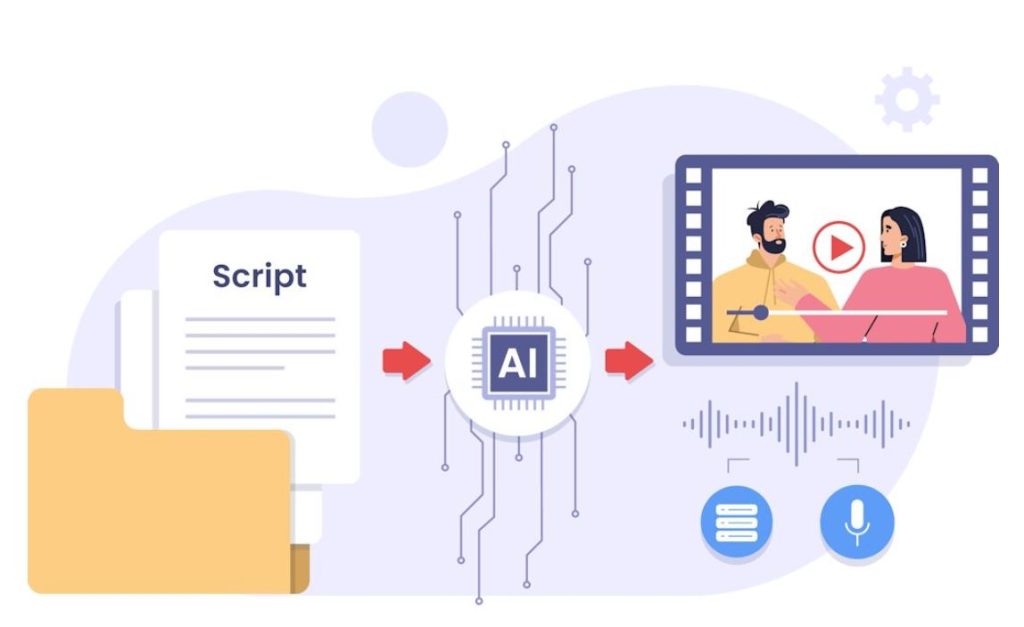 Pictory is a video creation tool making video creation extremely easy by turning text to video, auto summarize long videos, turning blog posts to video and creating video highlights from existing videos. A lot of repurposing options with this tool which is also very affordable (starts at $19/month)
Pictory Top Features
Use text to Edit Video.
Create a Video Highlights.
Turn Script into a Video.
Turn a Blog Post To Video.
Automatically Caption Videos.
Automatically Transcribe Videos..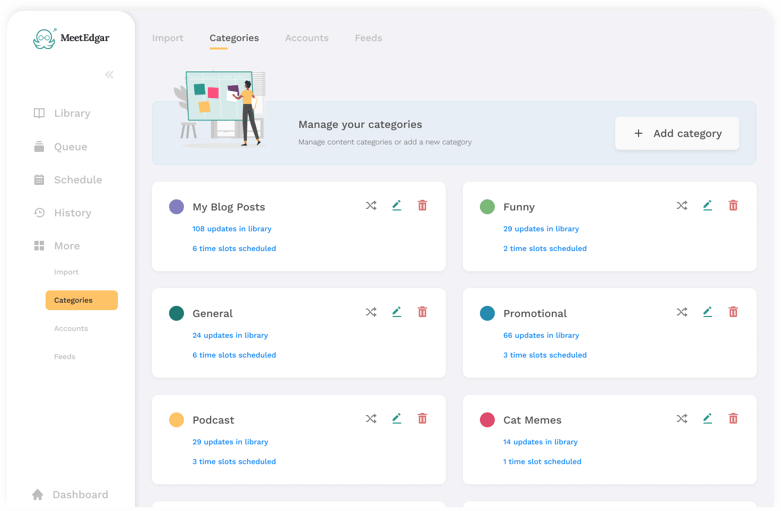 MeetEdgar is a social media management tool that allows users to schedule and automatically recycle their social media posts. The platform helps users to organize their content into categories, and then automatically shares those posts on a schedule. This allows users to set their social media presence on autopilot, and ensures that their content is being shared consistently, even when they are not actively posting. MeetEdgar also allows users to easily track the performance of their posts, and make adjustments to their schedule as needed. It also includes features that allow users to quickly create and schedule new posts, and also allows users to add RSS feeds, so new blog posts will automatically be added to their library. It is a paid software that is available for different social media platforms like Twitter, Facebook, LinkedIn, and Instagram.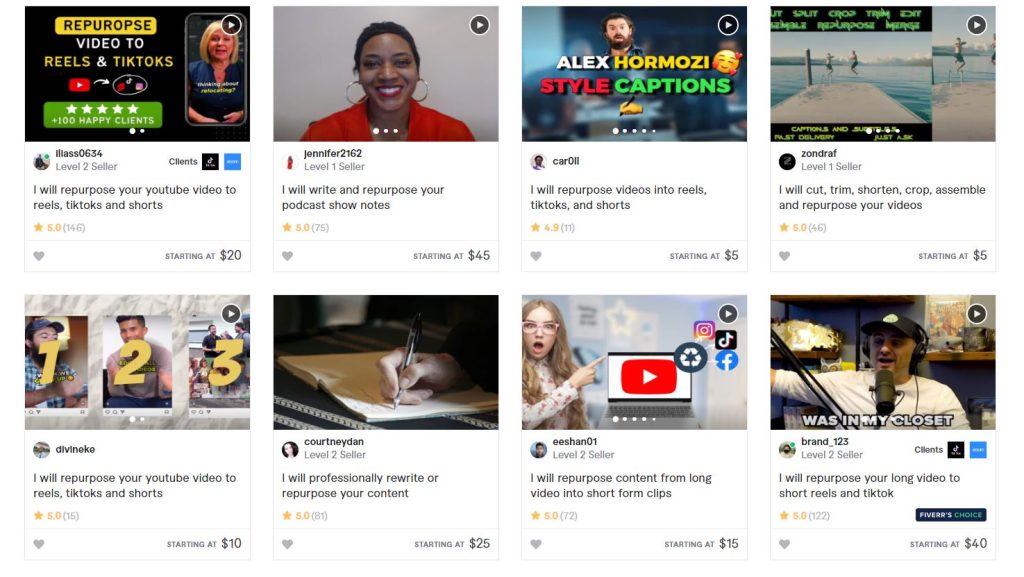 If you want a more personal service or need one. You can always check out repurposing freelancers on Fiverr. Fiverr's marketplace has a huge pool of worldwide freelancers who can help you repurpose content for very affordable prices. Minimum price is $5 and it goes up depending on the level of service (speed of delivery, quality and so on).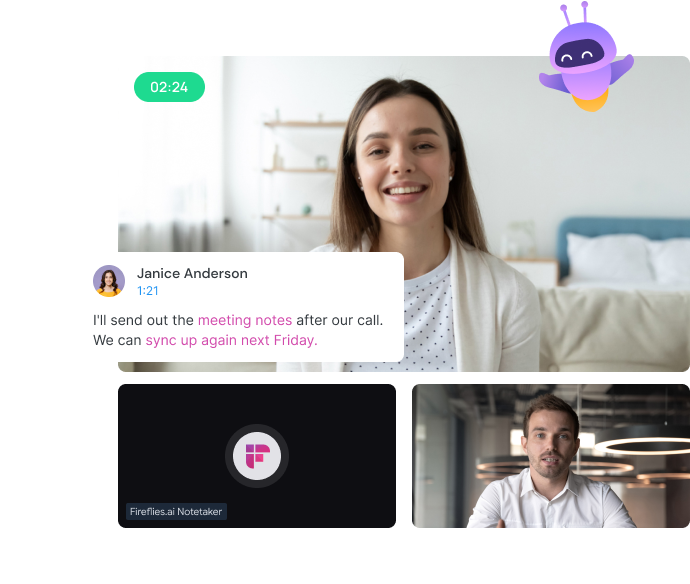 A bit different repurposing software than the ones different here . Fireflies is a voice assistant that will record, transcribe and analyze your meeting/calls and will deliver you the result in your preferred format. So instead of you having to take notes and summarize a meeting for example, fireflies will do the job for you. Here are a few examples on how to repurpose using fireflies:
Take important parts of a conversation and turn them into sharable soundbites.
Embed a meeting transcript into your a shared workspace with highlights of the meeting notes.
Turn a sales call transcript into a training model for your sales team.
How to Choose a Content Repurposing Software / Services
Look for a service that can repurpose content into multiple formats (Audio to video, text to video, audio to text and so on).
Check for experience and client testimonials on the website as well as on customer review platforms like capterra and G2.
Look for a service that offers analytics and tracking- data is everything so always prefer a service that gives you detailed analytics on how your content performs (likes, shares, views)
Choose a service that is affordable and fits your budget-Most saas products will give you a better deal on an annual payment over month to month (usually a 30%-40%) savings. If creating content is part of your business than using a $25/month repurposing software will always be cheaper than hiring a VA or social media specialist for at least $500/month.
Conclusion- Is using Content Repurposing Software / Service Right For You?
I think any content driven business looking to increase exposure, get more leads, sales and engagement must repurpose their content.
For once because it's easy using existing software and services, second because it's cheap, third because it will multiply your content reach 10 times without any extra effort.
If you're a youtuber you can easily repurpose video content from youtube to tiktok, Instagram ,Facebook ,Linkedin, Twitter and more using a service like repurpose for example.
If you're a podcaster you can repurpose your podcast as videos, Instgram posts or tweets.
You get the idea , you're only limited by your creativity. So what are you waiting for? Start repurposing your content if you haven't already.
FAQ
How to repurpose video content?
There are several ways to repurpose video content:
-Create shorter versions of the video for social media platforms (repurposing content for social media) . (Try repurpose.io)
-Extract key quotes or soundbites from the video to use as standalone assets.
-Use the video footage to create a series of still images for use on social media or in other marketing materials.
-Transcribe the video's audio to create a written article or blog post.
-Create a video summary or highlights reel to showcase the key takeaways from the video.
-Use the video as a source of inspiration for creating new, related content such as infographics, ebooks, and whitepapers.
-Create a live stream or webinar based on the video content.
-Use the video as part of an email marketing campaign.
-Create an interactive quiz or poll based on the video content.
-Use the video to create a podcast.
It's important to note that repurposing video content should be done in such a way that adds value for your audience and aligns with your overall content strategy.
When the best time to post on tiktok?
The best time to post on TikTok can vary depending on the audience you are trying to reach and the type of content you are sharing. In general, the best time to post on TikTok is when your target audience is most active on the platform.
According to some studies, the best days to post on TikTok are Wednesdays and Thursdays. The best times are usually during the weekdays, between 9 am to 6 pm, with a peak engagement time around 3 pm.
However, it's important to note that TikTok's user base is very young, so most of the users are active during their free time, after school/college and on weekends.
It's also a good idea to keep an eye on your own analytics to see when your specific audience is most active on the platform. This will give you a better idea of the best time to post for your particular brand or account.
Keep experimenting with different posting times to see when your videos receive the most views and engagement, and adjust your posting schedule accordingly.
What are some ways to repurpose content?
Here are some ideas for repurposing content:
1. Blog post to video-Break down a long-form blog post or article into a series of shorter social media posts or infographics.
2. Video to podcast- Convert a video into a podcast or vice versa.
3. Webinar to ebook-Use the information from a webinar or presentation to create a whitepaper or ebook.
4. Tiktok to reels- post tiktok to instagram
5. Blog post to Instagram story- Create a series of Instagram or Facebook stories based on a blog post or article.
6. Video to podcast/ blog post-Take the key points from a podcast or video and create a written article or blog post.
7. Use the information from a whitepaper or ebook to create a series of social media posts or infographics.
8. Take the audio from a video and use it to create a soundtrack for a podcast or video.
9. Take a series of Instagram or Facebook stories and turn them into a video or podcast.
10. Blog post to presentation- Create a slide deck from a blog post or article to use as a presentation.
11. Images to video-Use a series of images or infographics to create an explainer video or animation.