Empire Flippers Review -Is it the Marketplace You Should Buy / Sell an Online Business?
Last Updated on September 28, 2023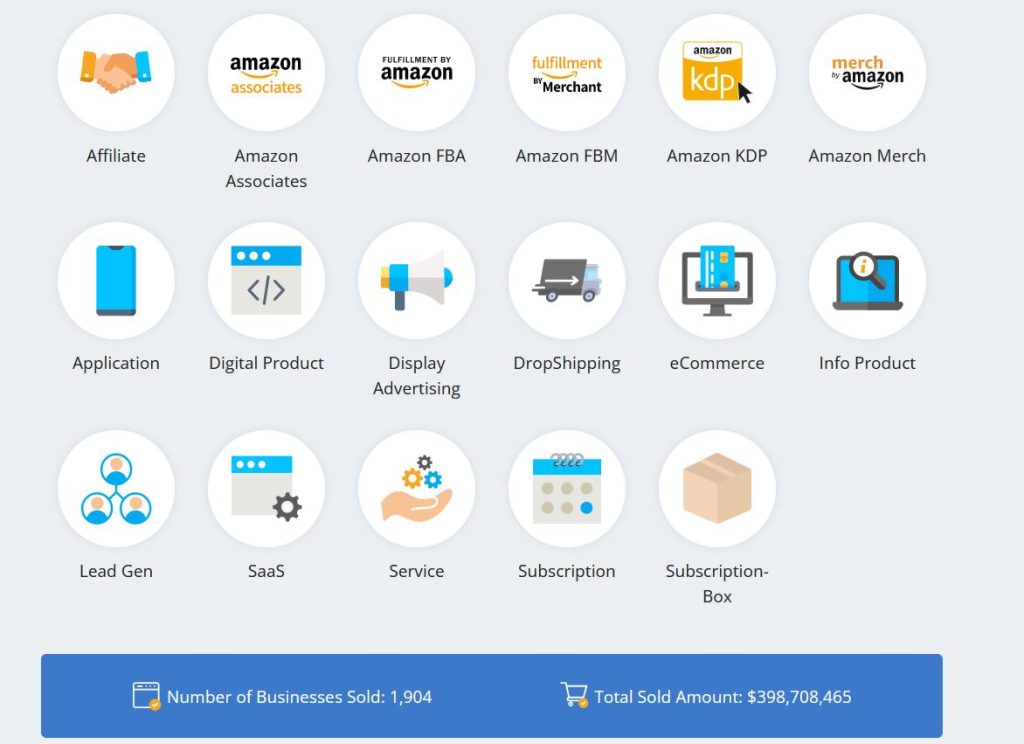 Looking to buy an online business? Or more precise, buy an established online business? Maybe looking to sell yours? Empire Flippers is probably one of the best marketplaces you can partner with to do it if not the best one. They are considered the leading authority on buying and selling profitable online businesses as their impressive testimonials indicate. In this Empire Flippers review, we will take a deeper look at what they offer and how they can help you buy or sell your online business with minimal friction.
Who are Empire Flippers and what do they offer?
Empire Flippers is a popular marketplace that helps people buy and sell websites, app businesses, e-commerce stores, and online businesses. The company was founded in 2013 by Joe Magnotti and Justin Cooke, and it has since become one of the most popular platforms for buying and selling online businesses. They are an inc 5000 company and according to their website, they have helped people buy and sell close to $400 million worth of online businesses with a 77% success rate. Total businesses sold to the date this post is written is 1833, 70 of them for over 1 million dollars. Empire Flippers offers a wide range of services to its clients, including valuation, due diligence, escrow, and closing services. They also have a popular blog and podcast where they talk mostly about what buying and selling and online business entails.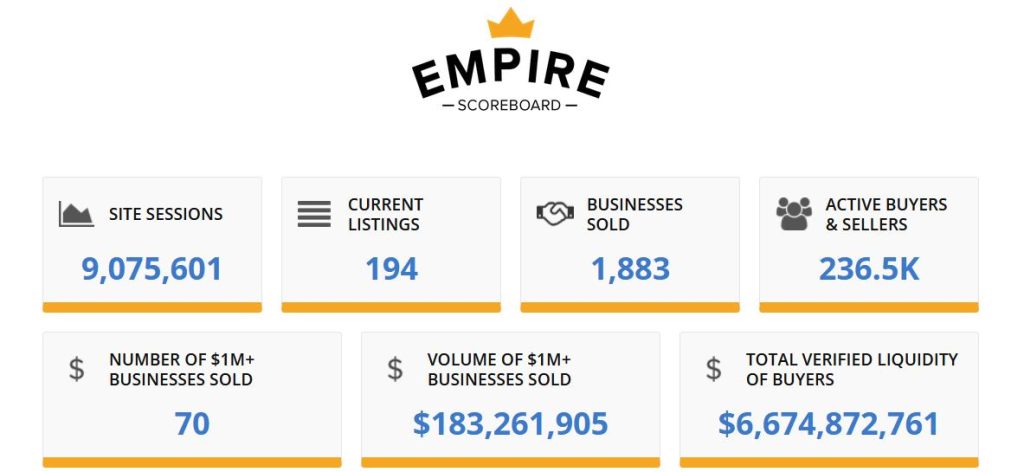 The Empire Flippers Team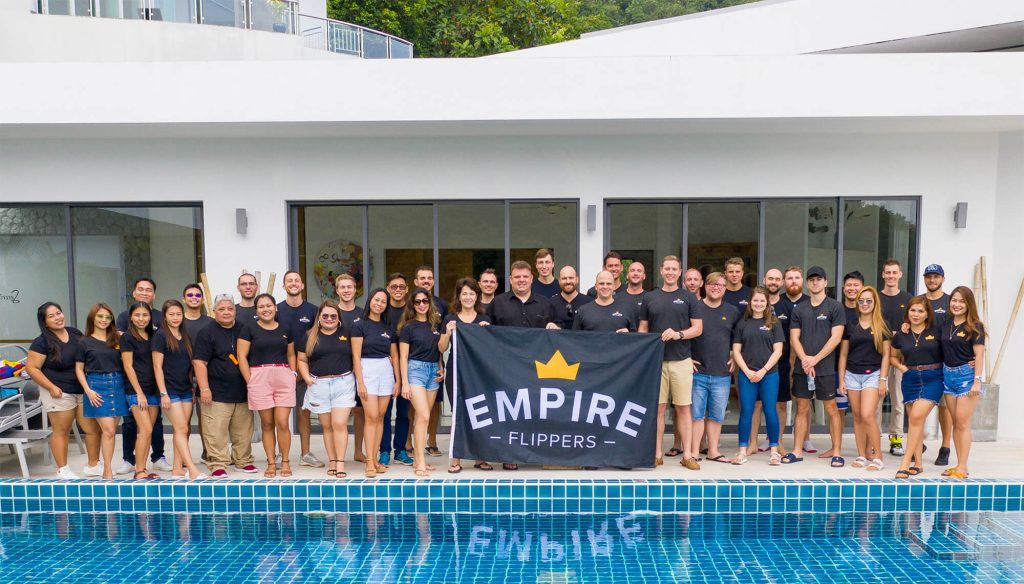 The team at empire flippers consists of:
Founders: Joe Magnotti and Justin Cooke
Management Team
Sales Team
Capital Team
Vetting Team
Marketing Team
Migration Team
Engineering Team
Customer Service Team
Human Resources Team
Finance Team
Overall almost 100 employees worldwide with headquarters in Delware, US.
What Sets Empire Flippers Apart From Other Website Brokers
Buying or selling an online business can be a complex and time-consuming process. Think about it, you need to evaluate the business properly, verify the identity of the parties involved, verify funding sources, escrow funds, prepare legal documents, migrate websites, and so on. So it's not a transaction 2 sides can conduct from their parent's basement (Well at least not if you want it done right). If you have a legitimate online business you're looking to sell or if you're looking to buy one, you need a professional team to handle this deal for you.
Empire Flippers have a few unique processes in place that I believe makes them one of the most trusted brokers out there.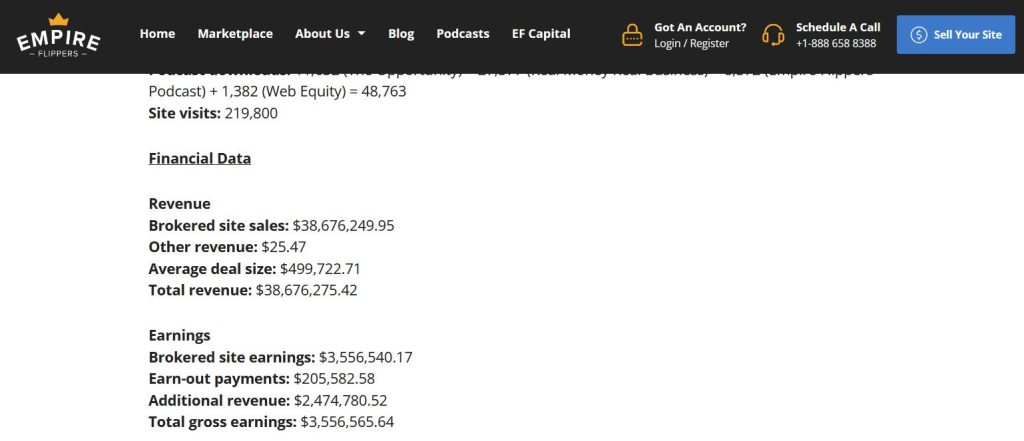 EF is publishing industry reports, buying and selling trends reports on a quarterly and annual base. Whether you're a buyer or a seller you can get up-to-date information about the latest trends and industry statistics. Not only that, Empire Flippers will also share data about their own business (businesses sold, total volume and so on). That kind of transparency is very unusual and welcomed and definitely adds trust. I don't know any other private company in this space that are this open about their numbers.
Maximizing Sellers' Privacy
If you want to view a website that is up for sale you can't just click the listing and see the URL. The reason is a lot of people out there don't have real buying intentions and might want to copycat a seller's website or misuse the information shared of that site. So EF sets a unique buyer verification process where only verified buyers can view listings. As a potential buyer you will need to:
Answer a Buyer's Profile questionnaire.
Verify your identity with legal documents.
Verify you have the funds available to purchase a specific listing.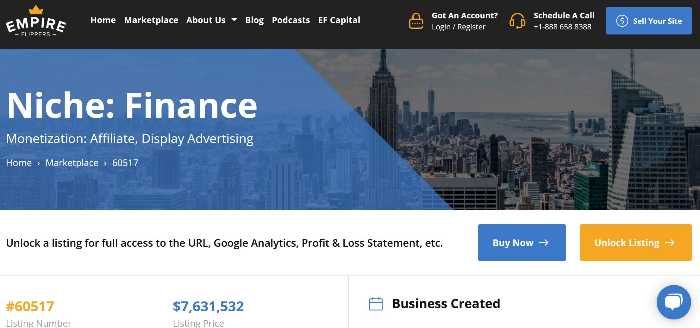 Due diligence for buyers
Whether you're going to spend $50,000 buying an online business or $2,000,000 you want to know you get all the information needed and that it is up to date and correct. EF vetting team will check and scrutinize the seller's profit and loss statements against invoices and analytics before they go on the market place. Of course, it is recommended to also do your own due diligence before spending that kind of money.
Sellers Interviews
Sellers interviews are interview EF are conducting with the sellers to learn more about the business being sold. For example: Why it's being sold? how do you think that business can be taken to the next level? Why did you start it?
Sellers interviews help potential buyers learn more about the business and adds another layer of verification of the entity behind the business.
Data Based Valuation
Valuing an online business can be tricky. Buyers looking for the best deal, sellers want to get the best price for the business they spent a lot of time and money building. Since empire flippers already sold close to 2000 businesses they have a lot of data they use to properly value an online business. So both sides can be happy with the deal.
Securing the Transfer Process
When you buy an online business you want to make sure that once you paid you secure the ownership of the website/app/online store you just bought and it is now legally and physically (or digitally) yours. If you're the seller you want to make sure that you get the money once you have sold your business. EF has a dedicated migration team to take care of this final important step. EF will collect the money and keep it in an escrow. The migration team will help the buyer with transferring the ownership of the site (emails, logins, passwords etc.). After 2 weeks once the buyer confirms everything is running as it should the funds are released to the seller.
Empire Flippers For Buyers
If you're looking to buy a shopify store, saas company, or simply want to know how to start an fba business on amazon without having to build one from scratch ,You will find Empire Flippers marketplace very user friendly and easy to navigate. You can get a lot of valuable data even before signing up: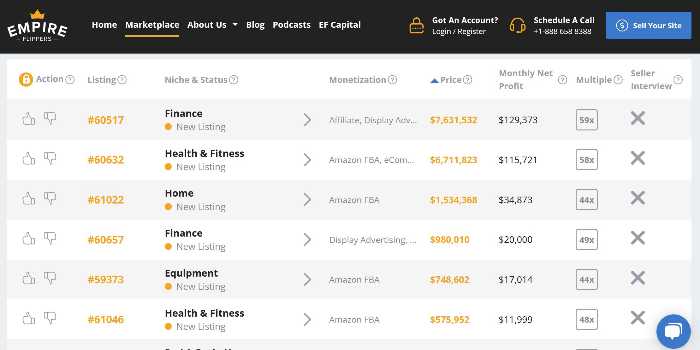 Business model,category, price, monthly profit, multiple and seller interview (yes/no). More in depth info available if you sign up and go into the listing.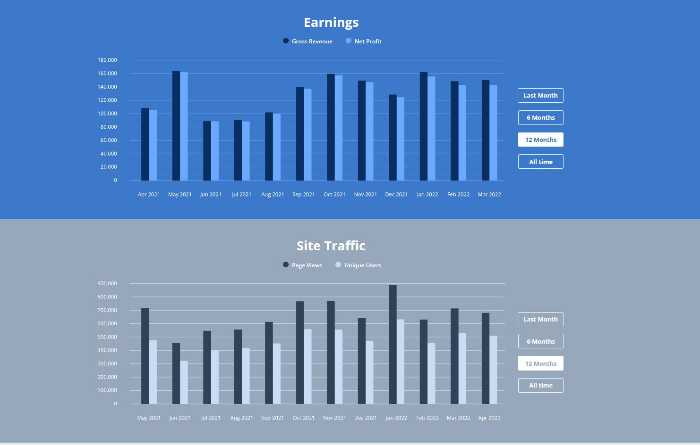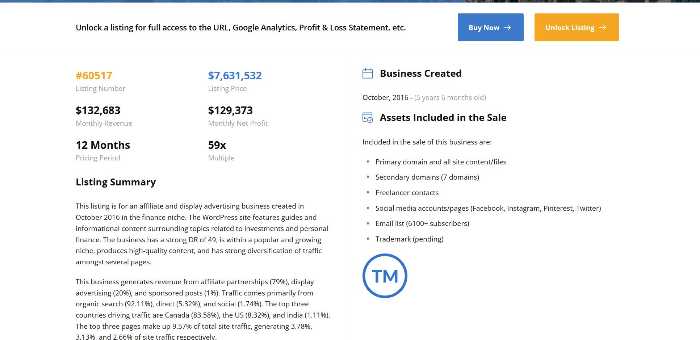 EF also offer a free call to help you get started and answer any questions you may have by a professional.
Empire Flippers For Sellers
Empire Flippers have a very unique tool, it's called the business valuation tool for sellers to evaluate how much their online business is worth. Since EF have so much experience and data selling online businesses they can give you a pretty good idea how much your business is worth before listing it. Youu can check out their valuation tool here==>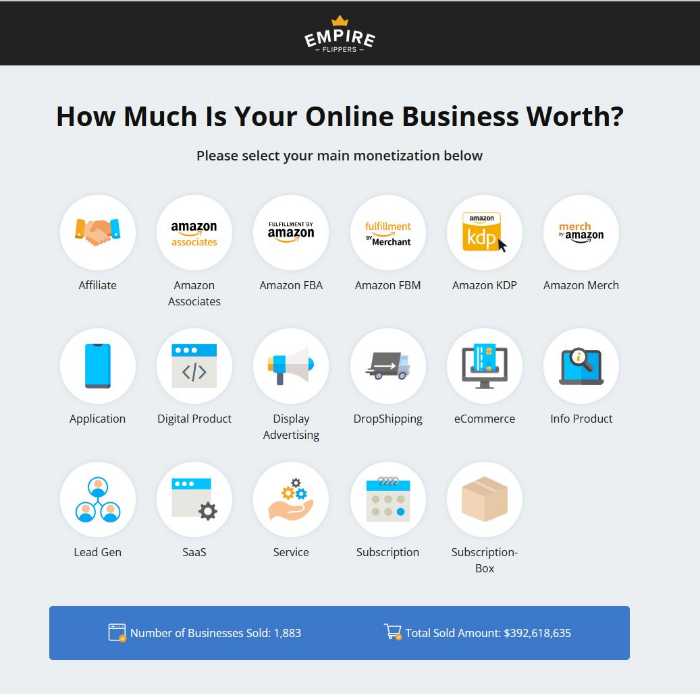 Empire Flippers Commission-The Cost of Selling a Website on Empire Flippers
Listing price under $700,000- Seller pays 15% commission to EF.
Listing price between $700,000-$5,000,000- Seller pays 8% commission to EF.
Listing above $5,000,000 -Seller pays 2.5% commission to EF.
You can calculate your potential commission on the empire flippers calculator.
Important Information For Sellers
EF will require sellers 2 months exclusivity when you list your business. They require that time find offers and negotiate on your behalf. After 2 months you can choose whether to keep the listing or remove it.
Onine business are sold on EF on multiple of net monthly profit basis.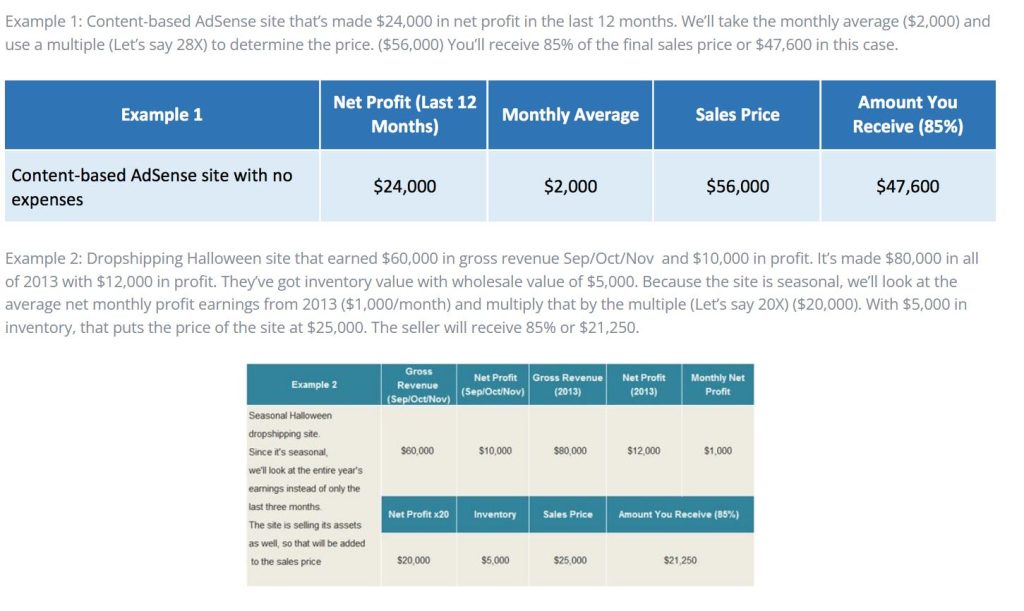 77% of the business listed on EF were sold.
Minimum sale price is set at $25,000
Empire Flippers Reviews on Online Sources
TrustPilot– Currently 70 total review with 92% 5 (out of 5) reviews.
Here are a few common complaints that have been raised about Empire Flippers:
High Listing Fees: Some users have expressed concerns about the fees charged by Empire Flippers to list their businesses for sale. They have stated that the fees are relatively high compared to other similar platforms, making it less attractive for sellers with lower-priced businesses.
Long Listing Process: Some users have reported that the process of listing a business for sale on Empire Flippers can be time-consuming and involves multiple stages, including extensive documentation and verification. This has been seen as a drawback by users who prefer a quicker and more streamlined process.
Selective Approval Process: Empire Flippers has a rigorous approval process for businesses to be listed on their platform. Some users have complained that their businesses were rejected without clear explanations or that they faced challenges meeting the specific criteria set by Empire Flippers.
Seller and Buyer Communication: There have been occasional complaints about the communication process between sellers and potential buyers on Empire Flippers. Some users have mentioned difficulties in getting timely responses or finding the right buyer for their business.
Valuation Accuracy: A few users have expressed concerns about the accuracy of the business valuations provided by Empire Flippers. Some sellers have reported discrepancies between the initial valuation and the final sale price, which they felt were not adequately explained or justified.
On the positive side users report:
Trusted Marketplace: Empire Flippers is often recognized as a reputable and trusted marketplace for buying and selling online businesses. They have been in operation since 2011 and have facilitated numerous successful transactions, gaining a positive reputation within the industry.
Extensive Vetted Listings: Empire Flippers employs a rigorous vetting process for businesses listed on their platform. This process involves detailed due diligence, which can provide buyers with a level of confidence in the quality and authenticity of the businesses available for purchase.
Professional Support: Users have praised Empire Flippers for their professional and responsive support team. They offer assistance throughout the buying and selling process, providing guidance, answering questions, and facilitating communication between buyers and sellers.
Range of Business Types: Empire Flippers offers a wide range of online businesses for sale, including content-based websites, e-commerce stores, SaaS (Software as a Service) businesses, and more. This variety allows buyers to explore different niches and find opportunities that align with their interests and expertise.
Transparent Information: Empire Flippers provides comprehensive information about the businesses listed on their platform, including financial data, traffic statistics, and growth potential. This transparency allows buyers to make informed decisions and conduct thorough due diligence before purchasing a business.
Secure Escrow Process: Empire Flippers utilizes a secure escrow process to ensure a safe and smooth transaction for both buyers and sellers. This process helps mitigate risks and ensures that funds and assets are protected during the buying and selling process.
You can find press releases and articles about Empire Flippers on reputable media outlets like INC.COM, Forbes, Financial Times, New York Times and many more. You can find articles regarding website flipping strategies, Website valuations, SEO tactics and really anything related to building, buying and selling an online business. The fact that they are featured on so many famous media channels goes to show you they are a very serious online website broker.
Empire Flippers Review – Will You Do Business With Them?
Overall, it seems that Empire Flippers is your best option if you're looking to buy or sell a website. They have what appears to be a very user-friendly system for buyers and sellers alike. They have a very structured vetting process that makes sure that only legitimate quality business get to enter their marketplace and only legitimate buyers can browse their marketplace. Sellers can feel confident that their business will be valued fairly and buyers can rest assured that they are getting good value for their money. As with any online purchase, there is always some risk involved but Empire Flippers does seem to have put in place measures to help mitigate those risks as much as possible. If you're thinking of buying or selling an online business, Empire Flippers is worth your trust.
FAQ
What are some alternatives to empire flippers?
Flippa
Motion Invest
FE International
microacquire
What are empire flippers fees?
Business priced under $700,000- 15% commission to EF.
Business priced between $700,000-$5,000,000- 8% commission to EF.
Listing above $5,000,000 -Seller pays 2.5% commission to EF.
What kind of businesses can you buy on empire flippers?
Amazon FBA, Affiliate, Amazon FBM, Amazon kdp, Info product, Saas, Lead Gen, Dropshipping, eCommerce, Apps.
How can I buy a prebuilt shopify store?
You can check out shopify businesses for sale on EmpireFlippers or Flippa. You will also find dropshipping websites for sale, Amazon FBA, WOOCOMMERCE, ETC.
Where is Empire Flippers Based at?
Wilmington, Delaware, United States
How many people work at Empire Flippers?
According to Linkedin there are currently around 90 people working at Empire Flippers.