The Best NFT Affiliate Programs to Make Money with Right Now (Top 12)
Last Updated on November 3, 2023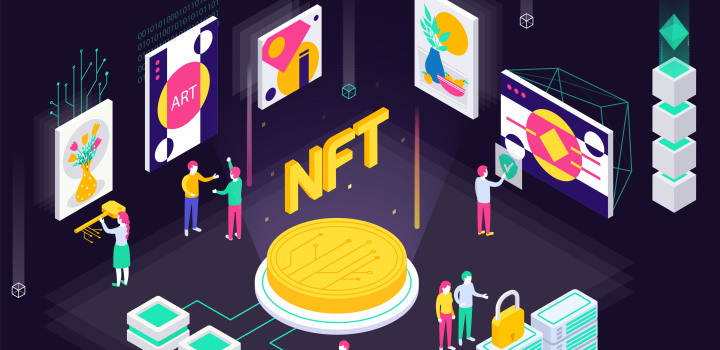 As the NFT market continues to grow (The market cap of NFT's grow almost 10 times from 2018-2020 -Statista), more and more opportunities are popping up for people to make money with NFTs. One of the best ways to do this is by becoming an affiliate for a company that deals in NFTs. In this blog post, we will review some of the best nft affiliate programs that are currently available. We will discuss what each program has to offer and how you can get started!
First Thing First, What is an NFT?
NFT stands for Non-fungible Token. NFTs are digital assets that are stored on a blockchain. They can represent anything from a piece of art to a virtual world or even a real-world asset. NFTs are unique and cannot be duplicated, making them valuable in the eyes of collectors and investors.
Some examples of NFTs:
Artwork NFT
An example of an nft artwork would be a 3D-printed sculpture that is encoded with data about the artist's biography, works, and other information. The most expensive NFT artwork ever sold to date is The Merge, sale price: US$91.8 million!!!
Virtual world nft
A virtual world nft example would be a digital asset that represents a specific location or object within a virtual world. These assets can be used to purchase in-game items or services, or they can be sold on secondary markets for real-world money. Think of virtual weapons in a war game or even a football player card in Sorare.
Real-world asset nft
Real-world asset nft example would be a token that represents ownership of a physical asset such as land, property, or a work of art. These assets can be stored on the blockchain and traded with other investors. One of the most interesting marketplaces today for real estat NFT is Upland.
12 Best NFT Affiliate Programs
Now that we know what an NFT is, let's take a look at some of the best nft affiliate programs available: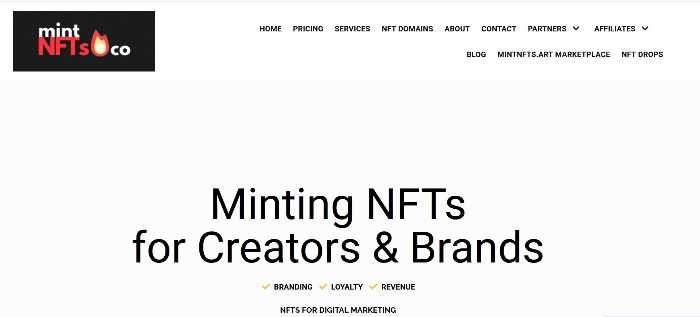 Mintnfts helps creators and brands create (minting) NFTs from their artworks. You can earn up to $500 commission/sale promoting their minting NFT plans.
Commission rate- 50% of sale.
Cookie leangth- 90 days.
Ai Art Shop is one of the best platforms to buy and sell artworks in the form of NFTs. They operate a very unique concept that is using machine learning algorithms to produce original images.
Commission rate- Up to 15% of sale.
Cookie length- 60 days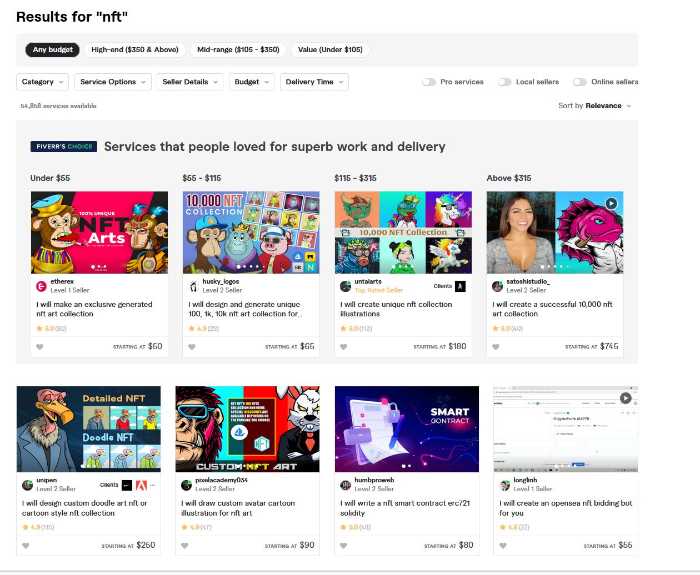 While fiverr is more known as a freelance marketplace, as NFT became more and more popular we are starting to see more and more gigs (services) on fiverr related to NFTs. So if you sign up as a fiverr affiliate you can start promoting NFT related services.
Commission rate- Fiverr CPA-$15-$150 or Fiverr Hybrid- $10 CPA + 10% RevShare.
Cookie length- 30 days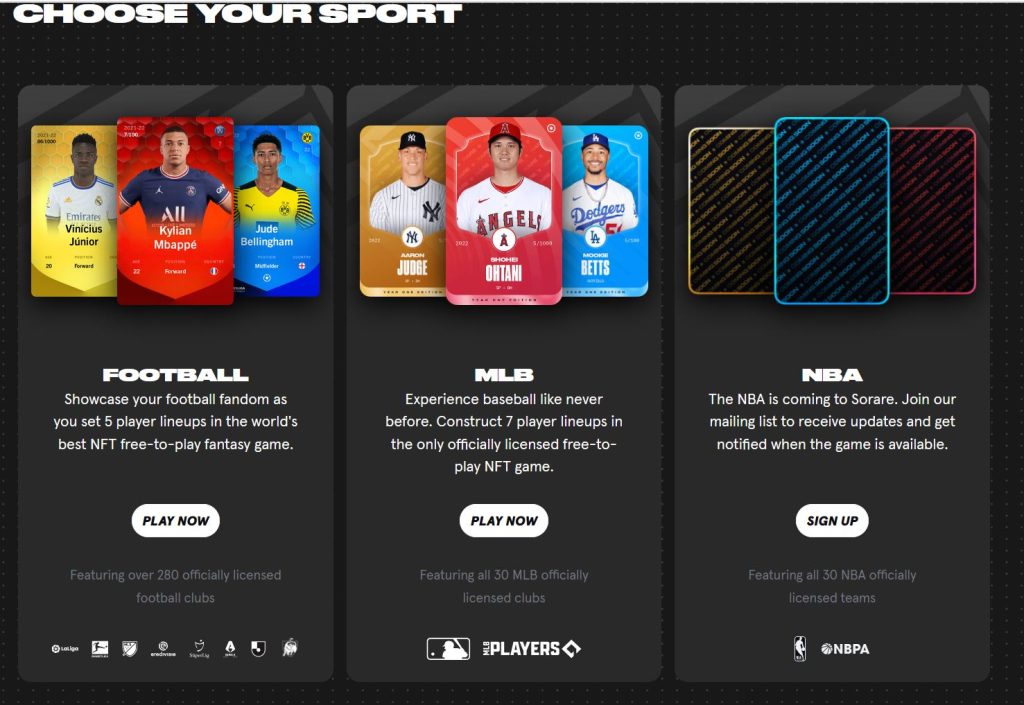 Sorare is fantasy sports game based on blockchain technology. Initially they were all about football (soccer) but now they expended to other fantasy sports. Users can basically manage a virtual team with digital card players. So if you were to promote them you would target demographics who is into fantasy sports.
Commission rate- up to 10%
Cookie length- 30 days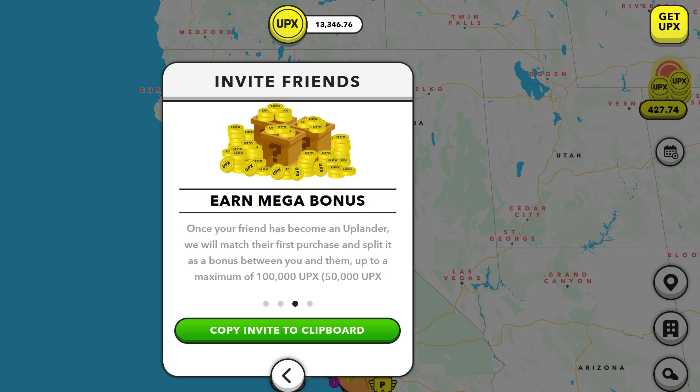 Upland is a metaverse built on the Ethereum blockchain that allows users to own and trade real-world assets in a virtual world. It is one of the first platforms to offer this type of service and has quickly become a leading player in the market. You can buy real world homes, apartments buildings , cars, art works and more in the upland metaverse. Create your account with upland and once you sign in, open your profile , click referral program and get your link.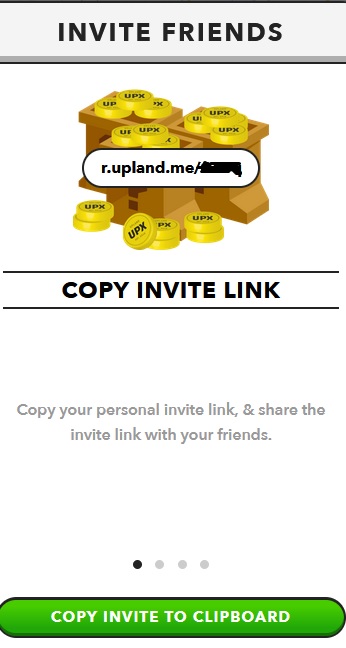 Commission rate- 50% of the first purchase
Cookie length- 30 days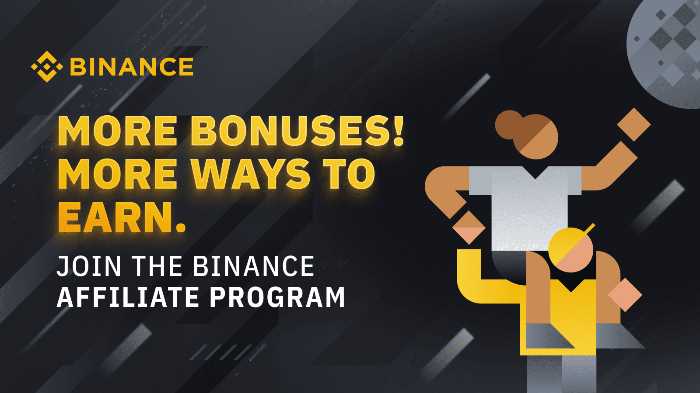 Binance is one of the most popular cryptocurrency exchanges in the world. Their NFT marketplace offers various of NFT creations and categories (Art, Sports, Gaming, Entertainment, Collectibles and more)
Commission rate- 20% of trading fees of your referrals.
Cookie length- 90 days.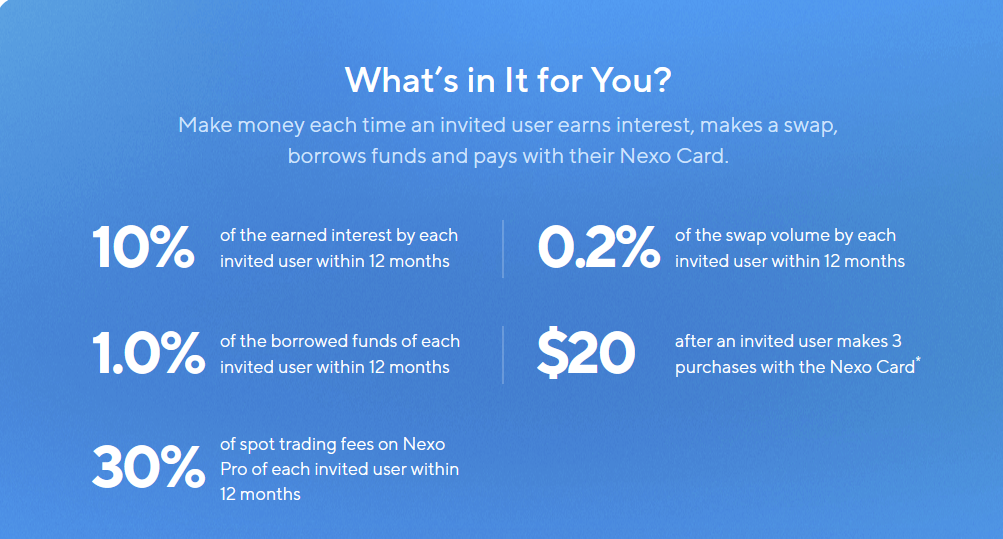 Nexo is the world's first instant crypto-backed loans. It offers instant loans in 45+ fiat currencies and with over 300+ collateral options, including top cryptocurrencies like Bitcoin, Ethereum, XRP and BNB. Nexo is a part of the BitGo trust company, which is the market leader in institutional-grade cryptocurrency. With Nexo NFT you can borrow up to 20% of your BAYC (Bored Ape Yacht Club)
The Nexo affiliate program offers a commission of 10% for every new deposit that a referred user makes. In addition, the affiliate program offers a 2-tier commission scheme, which means that affiliates earn 5% commission on the deposits of their referrals' referrals.
Commission Rates- 10% of of the earned interest by each invited user within 12 months or 0.5% of the borrowed amount for each invited user within 12 months
Cookie length- 30 Days.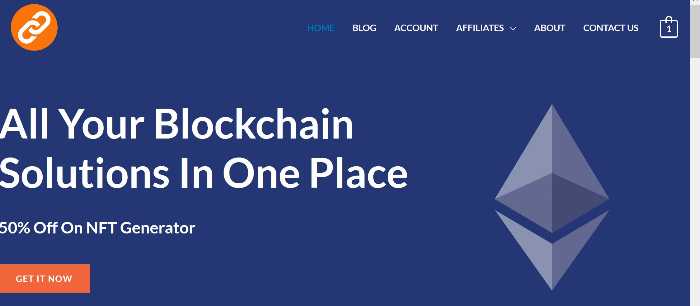 Zootchain is an NFT generator software that allows you to create unlimited NFT without any technical knowledge.
It offers a wide range of promotional tools to help you promote their platform.
Commission Rates- 50% of a sale.
Cookie length- 30 Days.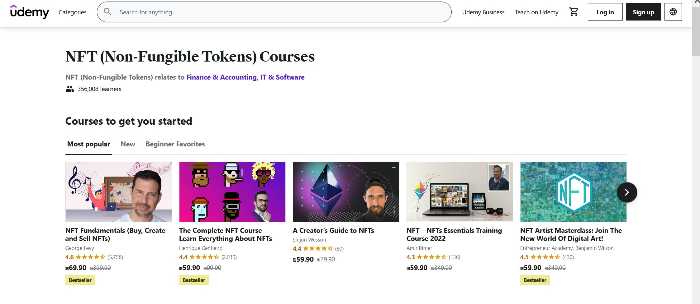 Udemy is a global marketplace for learning and teaching online. Among its categories you can also find courses around Crypto and NFT. Which you can promote to people searching education about these subjects.
Commission- 20%.
Cookie length- 7 days.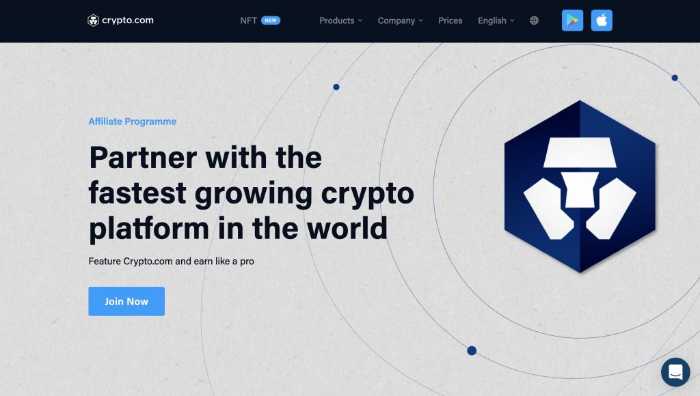 Crypto.com is a cryptocurrency wallet and payment platform that allows users to buy, sell, store, and send cryptocurrencies. The platform also allows users to pay for goods and services with cryptocurrencies. On Crypto.com NFT marketplace you can find NFT of all kinds (art, gaming, celebrity, sports, music)
Commission-10% or up to 20$.
Cookie length- 30 days.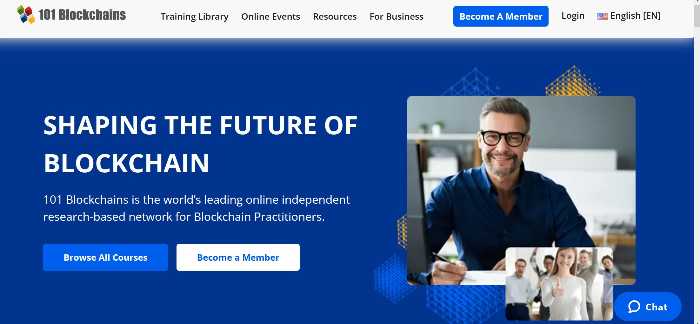 101 blockchains offer world-class training courses and industry-recognized certification programs around blockchain and NFTs. Their course are targeted mostly towards enterprise professionals looking to further their education on blockchain, crypto and NFTs.
Commission-20%.
Cookie length- 60 days.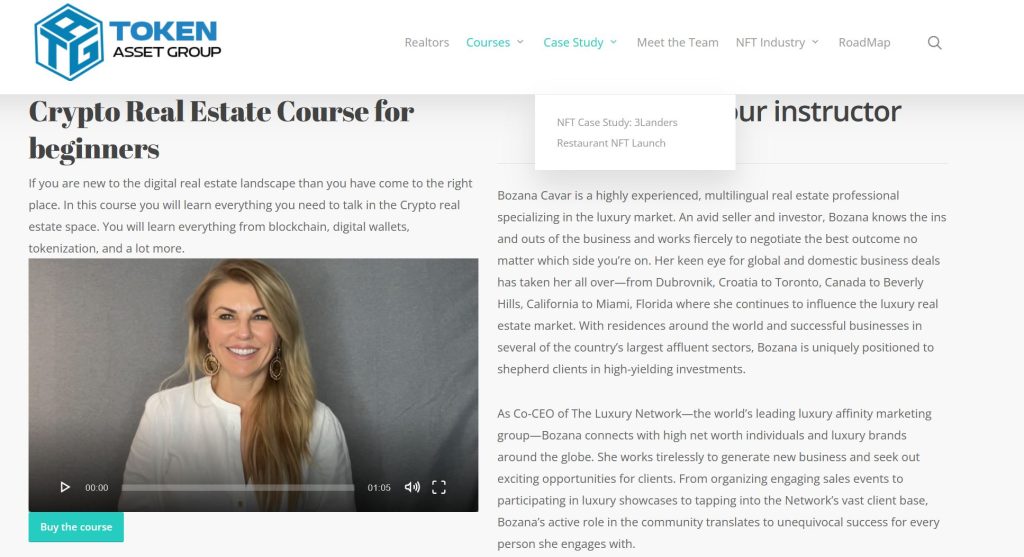 This is one of kind NFT affiliate program right now. The first NFT Real Estate course. The course goes for $500. Your customers get 25% off and you get 25% commission. There is no course on the market with a professional teacher and with so many help short format lessons. So this is a unique opportunity to offer something new to people looking to expand their knowledge on NFT's.
Commission-25%.
Cookie length- 90 days.
Choosing NFT Affiliate Program to Promote
When considering which NFT program to promote there are a few important factors to consider:
Affiliate Support
What kind of support does the program offers affiliates? Affiliates guides and FAQ? Account manager? Creatives? You want to make sure that you get all the help and resources possible to help you promote the program.
Commission Type
One time vs recurring- Does the program pays one time per transaction? does it offer a recurring revenue option per transaction? Maybe it has an hybrid model.
Cost per sale vs cost per lead vs revshare.- Do you earn a commission per sale? per lead? on a revenue share base?
Cookie Duration
Longer cookie duration the better.
Payment frequency
Weekly? Monthly? is there a payment threshold?
Where can I promote NFT affiliate programs?
Review posts- Review a program on your blog or social media profile.
Youtube videos- Record a video reviewing NFT products/services.
Media buying- buy traffic on Google, Facebook, Instagram, Tiktok etc promoting these programs.
Communites and fourms- Answer questions and participate in disccussions related to NFTs and offer insights on forums and social platforms like Quora, Linkedin, Twitter etc.
Best NFT Affiliate Programs-Your Next Step
NFTs are just beginning to explode and now is a great time to ride that trend and start earning affiliate commissions. If you are looking for best NFT affiliate program to promote, then you should consider signing up for one or more of the programs listed above. I would recommend applying to a few and focus on 1 and no more than 2 programs at least in the beginning. I always prefer affiliate programs that have a dedicated affiliate support team because it makes my promotion efforts easier. Best of luck!
FAQ
How can I make money with nfts?
One way is promoting NFTs products and services as an affiliate. You can join an NFT affiliate program like AI Art Shop or Upland, promote and earn commissions when people join or make purchases on these platforms.
When was the first NFT created?
Kevin McCoy did, on May 3rd, 2014. He minted a toked called Quantom which is colorful , full of shapes octagon.