Top 10 Motivational Books of all Time
Last Updated on August 27, 2021
In a digital world actual reading of real books has become less and less popular. But if you are interested in enriching your world and get motivation to go we compiled a list of the top motivational books of all time. We think you should make it a goal to read at least 3 of the books in this list this year! It can even be a 30 days challenge. At any case here are our Top 10 Motivational Books.

1.The 7 Habits of Highly Effective People-Stephen Covey's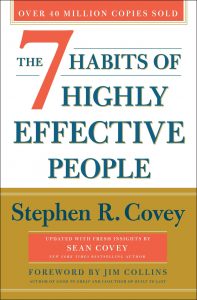 "Sow a thought, reap an action; sow an action, reap a habit; sow a habit, reap a character; sow a character, reap a destiny."
Stephen Covey's presents a unique approach on how to increase effectiveness in different areas of life.  Covey's also emphasizes the importance of acquiring and developing powerful habits. This is done in order to highlight the powerful impact that both beneficial and negative habits can have upon your life.
2.The Happiness Advantage-Achor, Shawn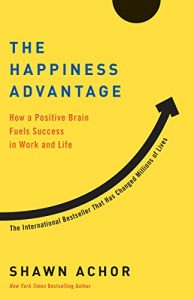 Shawn Achor shares seven core principles of positive psychology that each one of us can use to improve our performance, grow our careers, and gain a competitive edge at work. He reveals how happiness actually fuels success and performance, not the other way around. Why? Because when we are happier and more positive we are more engaged, creative, resilient to stress, and productive. "The Happiness Advantage" will appeal to anyone who wants practical advice on how to become happier and also more successful.
3.The 4-Hour Workweek-Tim Ferris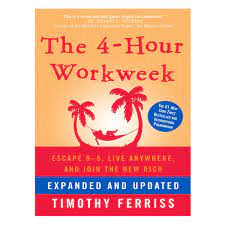 One of the most famous blueprints on how to escape the rat race. Tim shows you how he went from $40,000 per year and 80 hours per week to $40,000 per month and 4 hours per week.
4.The Art Of War-Sun Tzu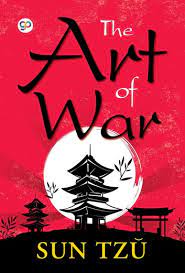 This book encourage you to think differently about conflicts and overcoming challenges.  "The wise warrior avoids the battle." can you give you an idea about the unique approach this book takes dealing with conflicts and hurdles.
5.How to Win Friends & Influence People-Dale Carnegie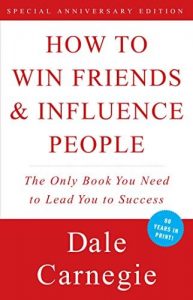 Wondering how to get people to like you? This classic addresses this question exactly. Filled with techniques on how to win people over and have them adhere to your way of thinking. "it's not about who you are and what you have that makes you feel happy or sad; it's what you think about it."
6.Think and Grow Rich-Napoleon Hill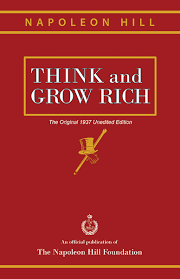 Published in 1937! But still very relevant today. The book is based on the insights of Napoleon Hill, who closely studied more than five hundred of the most successful individuals of his time.
7.Awaken the Giant Wi
thin-Tony Rob
bins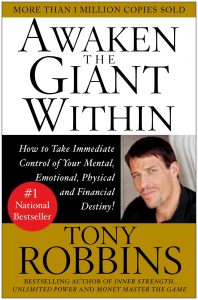 Considered one of the best motivational speakers in the world, Tony Robbins shows you his most effective strategies and techniques for controlling your emotions, your body, your relationships, your finances, and your life.
8.Don't Sweat the Small Stuff- Richard Carlson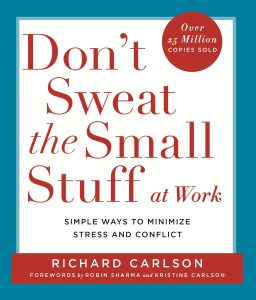 This inspirational guide shows you how to put challenges in perspective, reduce stress and anxiety through small daily changes, and find the path to achieving your goals. Among the insights it reveals are how to:
Think of your problems as potential "teachers"

Do one thing at a time

Share glory with others

Learn to trust your intuitions
9.The Power of Positive Thinking- Dr. Norman Vincent Peale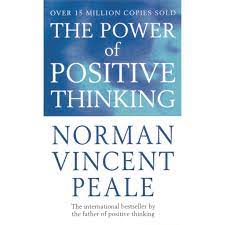 The idea of developing and applying positive thinking in your life has been criticized and even ridiculed over the years. Dr. Norman Vincent Peale shows  practical techniques outlined on how you can energize your life,achieve your goals, break bad habits, and take control of your life.
10.Drive- Daniel Pink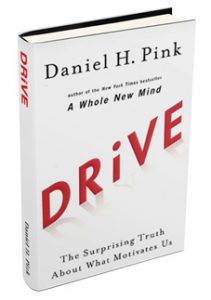 This book shatters quite a few myths on what motivates us. He examines the three elements of true motivation—autonomy, mastery, and purpose-and offers smart and surprising techniques for putting these into action in a unique book that will change how we think and transform how we live.