12 Best Podcast Hosting Providers (Free and Paid)
Last Updated on September 25, 2022
After exhaustive review of the best podcast hosting providers, we found that Buzzsprout offers the best podcast hosting software for beginners, pros, and budget-conscious creators.
Maybe you have a great idea for a podcast and found the perfect host or co-host, but now you need to put the pieces together and get a show online that will gain traction. Maybe you are curious and wondering:
This Was Our Thought Process
Choosing from the wrong podcast hosting providers could fail to get your work where people will see the fruits of your labor, namely places like Spotify and iTunes. You also must rank in searches that relate to your content, ranking is non-negotiable.
So, we have ranked the best podcast hosting providers peppered with free and paid options to have something for everybody.
Buzzsprout does the process right. You can do a lot for free or pay a small amount for the full range of options. The paid options remain budget-friendly for beginners. Buzzsprout is the best host because they can get your content on the apps and websites where you need to be to get noticed, tailored for you with demographic insights.
Because people need options we have compiled our list based on factors such as the best for beginners, content management, monetization options, features for growing a podcast, analytics, the easiest to use, features for established brands, and marketing for growth.
Let's not waste any more time, so keep scrolling and jump in!

Features:
Storage: Unlimited on paid plans
Bandwidth: 15,000 – 200,000 monthly downloads (depends on plan)
Embeddable Players: Yes
Analytics/Statistics: Yes
Marketing and Monetization Support: Yes
When you land on the Transistor website, you can tell they do things differently. There is no free account, but there are free trials for each account type.
You also notice that Transistor must have supreme confidence in their brand because they aren't trying to compete at the $8-10 entry-level account tier. The starting price is a bit high at $19 per month.
Established content creators are the most likely to gravitate towards paying a bit more for unlimited podcasts. However, Transistor has a catch: they do place limits on downloads.
Downloads are a potentially misnamed and misunderstood form of content consumption (see below for my full explanation). Note, that the same rules apply any time you see download limits.
The moment you become a paying customer, you receive unlimited podcasting ability. The price tag starts looking better and better unless you know you won't need many monthly hours. They even provide a graphic that compares their starting price to other host services with unlimited podcasts. Transistor is cheaper.
Consistently rated as a top-tier service for quality analytics, Transistor provides detailed statistics. The options are monthly engagement, listens per episode, traffic sources by app, average downloads per episode, and devices listeners use.
Pricing Plans:
Starter: $190 (annual) $19 (monthly)—Unlimited Podcasts, Downloads – 15,000/mo.
Professional: $490 (annual) $49 (monthly)—Unlimited Podcasts, Downloads – 75,000 /mo.
Business: $990 (annual) $99 (monthly)—Unlimited Podcasts, Downloads – 200,000/mo.
Transistor Pros and Cons
Because people's needs vary, Transistor could have lots of cons such as high monthly fees. For high-volume creators who blow through hours, Transistor saves money.
Pros
Cheap unlimited podcasts
Good for established creators who produce lots of content
Some of the best analytics available
Cons
A trial but no free option
Allowed downloads aren't enough once you have a lot of episodes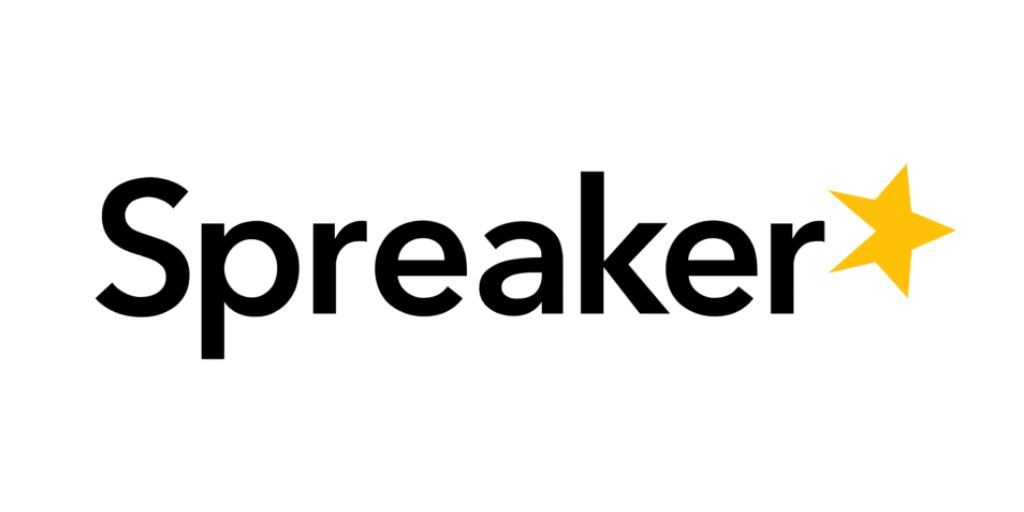 Features:
Storage: 100, 500, 1500, and Unlimited storage based on your plan
Bandwidth: Unlimited
Embeddable Players: Yes (not customizable until the Anchorman tier)
Analytics/Statistics: Yes
Marketing and Monetization Support: Yes
I like that Spreaker makes everything on their website simple for beginners wondering where to host a podcast.
Spreaker has centered its platform around four core features: the Podcast App, Podcast Distribution, Podcast Monetization, and Podcast Analytics.
The app makes recording a podcast and monitoring all technical information easy with a sleek dashboard in the palm of your hand.
Cool features are nice, but who will know your podcast exists if you don't have good distribution? Starting with the basic $8 plan, you receive auto-upload to iHeartRadio, Spotify, and Apple Podcasts. The price is low. If you have a good brand, you will grow.
Spreaker allows you to monetize with every paid plan. They monetize by dynamically inserting high-revenue ads into every episode. Normally starting a podcast with immediate monetization is difficult. With Spreaker, you can monetize on day one.
Spreaker offers detailed and high-tech analytics. You can instantly know about downloads and geolocated listening sources. The data is easy to digest and helps you understand your audience better through location and interaction information in real-time.
Pricing Plans:
Free Speech: 6 months basic statistics & 10 episode limit
On-Air Talent: $8 per month—100 hours storage & 6 months of basic statistics
Broadcaster: $20 per month—500 hours storage & 12-month advanced statistics
Anchorman: $50 per month—1,500 hours storage & 12-month advanced statistics
Publisher: $120 per month—Unlimited storage & 24-month full statistics
Spreaker Pros and Cons
With such ease of management and cheap monetization, the pros outweigh the cons by a lot.
Pros
Cheap startup cost includes monetization and auto-upload feature
The interface is easy to manage
App integration makes recording easy
The free version is unlimited
Cons
Needs better customer support outside of the Publisher tier
Bumpy subscription cancellation process with refunds withheld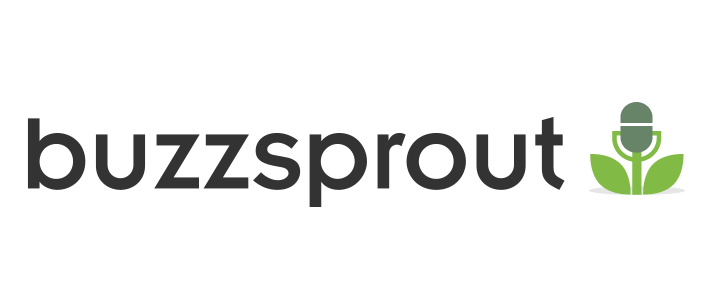 Features:
Storage: Unlimited on paid plans
Bandwidth: 250 GB per month
Embeddable Players: Yes
Analytics/Statistics: Yes
Marketing and Monetization Support: Yes
Buzzsprout is my top pick for beginners or experienced content creators who are trying to launch a new podcast. Don't think larger podcasts won't enjoy Buzzsprout. The dashboard is attractive and feels intuitive for all experience levels.
One of their best features for beginners is a host of free reading materials to inspire and instruct a newcomer on the first steps of launching a podcast from concept to creation. Ideas are nice, but people also run into real-world problems. Buzzsprout also offers excellent customer support.
To help facilitate you and your podcast, Buzzsprout lets you try out all their features for the first 90 days for free. Technically, you can keep a free account indefinitely, but you can only upload 2 hours per month, and they stop hosting after 90 days.
You can monetize as you grow by picking up advertisers who pay for clicks. You can choose between host-read ads and dynamic ad insertion.
Pricing Plans:
Free—2 hours of storage and 250GB bandwidth per month, podcasts deleted after 90 days
$12/month—3 hours of storage and 250GB bandwidth per month, extra content $4 per hour
$18/month—6 hours of storage and 250GB bandwidth per month, extra content $3 per hour
$24/month—12 hours of storage and 250GB bandwidth per month, extra content $2 per hour
Buzzsprout Pros and Cons
The pros greatly outweigh the cons, which don't start to stack up until a senior creator requires more options for a large brand.
Pros
Unlimited Storage from the second tier, $12 and up.
Simple but powerful interface
Low fees for beginners
One of the best for customer service
Cons
Maximum 12 hours of content per month at the highest tier of $24. $2 per hour thereafter.
Large content creators will want better analytics data.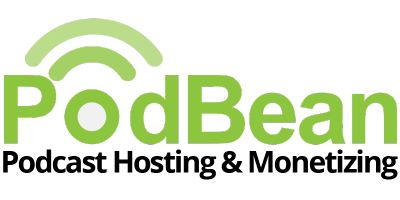 Features:
Storage: Unlimited, permanent storage on paid plans
Bandwidth: Free = 100GB per month, Paid = unmetered
Embeddable Players: Yes
Analytics/Statistics: Yes
Marketing and Monetization Support: Yes
If I were to try to sum up Podbean in a sentence, I would say: They're not stingy about bandwidth and storage allocation, and the interface is simple. The first paid plan has unlimited uploads and bandwidth.
The first paid plan only costs $9, and the free plan still gives away 5 hours of content and 100GB per month. 5 hours of content is a lot of leeway to let a beginner figure out if they like podcasting and think the effort will pay off.
In the search for the best podcast hosting providers, Podbean should be a stop for everybody who is searching for a hosting service.
Even on a free plan, Podbean provides a website URL, and they distribute your content to all the major providers. You also get help with social media marketing. Their analytics, which they call statistics, are surprisingly effective considering the low price.
You can also set up Patreon support when you're ready to monetize. If you carry on with the free account, everything renews monthly. A new podcaster on a budget can't go wrong.
Pricing Plans:
Basic: Always Free—5 hours of storage and 100GB bandwidth per month.
Unlimited Audio: $9 (annual plan) or $14 (monthly plan) per month—Unlimited storage and unmetered bandwidth
Unlimited Plus: $29 (annual plan) or $39 (monthly plan) per month—Unlimited storage and unmetered bandwidth
Business: $99 (annual plan) or $129 (monthly plan) per month—Unlimited storage and unmetered bandwidth
Podbean Pros and Cons
Not many bad things to say, except larger brands might get more options for prices like $99 per month.
Pros
Unlimited Storage and unmetered bandwidth starting at $9
Easiest interface
Solid track record of 14 years in business, loads of success stories
Free subdomain
Cons
Engagement intel is only available at the $99 tier
Podbean branding stays on for the first 3 tiers
The free subdomain won't support a full web presence with marketing

Features:
Storage: Unlimited
Bandwidth:12,000 – 150,000 download limit per month
Embeddable Players: Yes
Analytics/Statistics: Yes
Marketing and Monetization Support: Yes
When you land on the Captivate website, you will notice there is no free plan, and there is only a 7-day free trial.
As you shop for hosting sites, you'll notice that their pricing plans fall into categories and likely price trends. Captivate follows the unlimited podcast, storage, and download limit trend line.
Details aside, Captivate is a service that works well to achieve audience growth. For example, the software has a feature that allows you to create a call to action during a podcast to drive traffic to your website or add emails to your list.
As all well-designed sites do, the complex and potentially overwhelming analytics data fits into a simple interface with robust options and features. Captivate guarantees all of its data with an Interactive Advertising Bureau (IAB) certification, so you can learn about your audience with true data.
Another great tool for podcast growth is that a growing podcast may want to add team members. The minimum limitation on team members is 150 on the cheapest plan. Almost any podcast can fit a growth model into that much collaborator leeway.
If taking your podcast to the next level with a host who helps boost traffic by design, look at Captivate. The 7-day free trial should be long enough to figure out if the service works.
Pricing Plans:
: $17 per month—Unlimited podcasts & storage & 12,000 downloads
: $44 per month—Unlimited podcasts & storage & 60,000 downloads
: $90 per month— Unlimited podcasts & storage & 150,000 downloads
Captivate Pros and Cons
For established or quickly growing creators, Captivate gets a lot right. Small creators may shy away from the price.
Pros
Unlimited podcasts
Unlimited hours
Setup for audience growth
Cons
Download limits
Brief free trial, no free account
Features:
Storage: Unlimited
Bandwidth: 20k-120k downloads per month
Embeddable Players: Yes
Analytics/Statistics: Yes
Marketing and Monetization Support: Yes
Simplecast is one of those companies that looked out at the market landscape and saw everybody else going one of two or three possible directions and said, 'you know what, we're not doing that.'
The company quickly realized that podcasting applies to individuals, businesses, and large networks that operate as businesses. So, they did the most logical thing, set up two account structures—individual and business/network.
Their website provides the prices for individuals, but businesses have to get a quote. For experienced podcasters the download monster also rears its ugly head in Simplecast's pricing structure, beware.
As you may have figured out by now, the downloads limit indicates podcasts and storage aren't finite. You can't keep growing if you reach your download limit.
Don't look at the word "simple" and assume this company offers a basic service for beginners. The opposite is true. Simplecast delivers robust service for established brands.
Let's peek at some of their analytics options:
Location down to cities, not just countries
Embed locations to help understand country/culture engagement
Device
Listening methods for audio fine-tuning
*These are independent account analytics. Business/networks have more options such as MAE (Movable Audio Engine) Dynamic Audio Suite (facilitates dynamic ad delivery) and high bitrate audio.
Pricing Plans:
Basic: $15 per month—Unlimited storage & 20k downloads per month
Essential: $35 per month—Unlimited storage & 50k downloads per month
Growth: $85 per month—Unlimited storage & 120k downloads per month
Professional: Tailored price— Unlimited storage & custom bandwidth
Enterprise: Tailored price—Unlimited storage & custom bandwidth
Simplecast Pros and Cons
With the pricing structure favoring established brands, new podcasters may not feel the pricing fits, but large brands should love Simplecast.
Pros
A 14-day trial gives a good product viewing window
Affordable
One-click multi-channel/app publishing
Cons
No free account
Customers don't like the "uptime feature"
Trouble integrating with RSS feed
RSS.com – Best for a Variety of Features Fueling Podcast Growth

Features:
Storage: Unlimited
Bandwidth: Unlimited
Embeddable Players: Yes
Analytics/Statistics: Yes
Marketing and Monetization Support: Yes
The first thing to clear up about RSS.com is that an RSS feed is not the same thing. They only share the name.
RSS is another company that views the market differently. They still cast the widest possible net but in a different style than the other companies.
Students, NGOs, and people with ".edu" emails who need low startup costs rely on RSS to offer unlimited episodes and durations. The other thing that makes RSS unique is that they only offer one low-price package to the broader public. The next tier gives quotes to pros and businesses.
Most people don't have a .edu email, an NGO affiliation, or pro podcaster credentials, RSS only offers one package.
RSS is a great company to grow a podcast with because they offer robust analytics, unlimited storage, and an included website for your recording.
Most hosting services monetize through ads, but RSS only uses ads for pro accounts as part of their tailored package service. For All in One Podcasting accounts, they monetize by offering various partnerships to match audiences with products through the right sponsor to meet market-specific demand.
A "Donation" button allows one more avenue for monetization to fuel podcast growth and engagement.
Pricing Plans:
Student and NGO: $4.99 per month—Unlimited storage & bandwidth
All in One Podcasting: $8.25 per month—Unlimited storage & bandwidth
Pro & Enterprise: Tailored Price—Unlimited storage & bandwidth
RSS.com Pros and Cons
RSS has found a solid middle path that attracts everybody from students to seasoned professionals. Finding faults with such a simple but effective service requires splitting hairs.
Pros
Good customer support
Easy multi-platform publishing
Non-spammy methods of making offers to listeners
Cons
Needs better subscriber tracking analytics
The limited free version doesn't provide a real experience
Anchor – Best 100% Free Podcast Host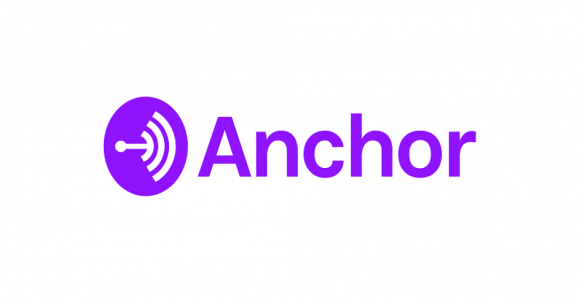 Features:
Storage: Unlimited
Bandwidth: Unlimited
Embeddable Players: Yes
Analytics/Statistics: Yes
Marketing and Monetization Support: Yes
For some people podcast hosting pricing becomes a problem. Enter Anchor, the only truly free podcast host. So free that their website doesn't contain a pricing section. There are no costs.
Spotify built Anchor to complement their service with an in-house host, but they wisely didn't limit automatic podcast distribution to Spotify. A poor business decision of that magnitude would drive creators toward paysites to reach across a wider patch of the internet.
Anchor heavily features Spotify due to its affiliation, but you can still publish to all the important listening apps. Another wise decision was to anchor the service to a smartphone app. From anywhere, creators have complete but simple management control in the palms of their hands.
Anchor is a great solution for beginners and pros alike who want an easy way to build a loyal following for free. Anchor offers unlimited uploads, downloads, and episode durations.
You may wonder how they offer a free service without going bankrupt. Anchor monetizes through a system featuring dynamic ads and listener donations, and they take a cut from the proceeds.
Pricing Plans:
Anchor Pros and Cons
Who can find too many flaws in Anchor when it's a free service that also allows you to generate money? The only way to require a premium service is to expand to the point that you must pay for the best analytics available.
Pros
100% free forever
Everything tool for podcasting in one place from trimming to posting
Simple monetization process that benefits everybody
Cons
One account, one show, no multiple shows option
Hypothetical risk of Spotify influencing the experience to benefit themselves
A large podcast might lose a fortune in ad revenue to Anchor's cut

Features:
Storage: Unlimited
Bandwidth: 20k – 200k Downloads per month
Embeddable Players: Yes
Analytics/Statistics: Yes
Marketing and Monetization Support: No
As you have now seen a few price model types, you can probably recognize which setup Castos is using when I tell you there's a brief trial, unlimited podcasts and episodes, and download limits. You probably guessed right.
Starting up is more expensive at Castos, which may not work for beginners, but larger podcasts might fit perfectly into the price model.
The difference at Castos is that there is nothing unusual about being a podcaster and blogger. Lots of bloggers use WordPress, and Castos has a built-in integration model created to attract bloggers with podcasts.
All Castos had to do to incorporate blogging into the features was build a simple, yet effective, free WordPress plugin. A few steps later your blog is part of your podcasting platform. The plugin is Seriously Simple Podcasting, and the title does not mislead.
With simple clicks, you can sync your podcast episodes and WordPress to save time and simplify your life. An offer this easy is also a good reason to take up blogging or podcasting if you're already doing one but not the other.
The podcasts go out to all the major apps, and the analytics give in-depth details to help you learn about your audience. There is also a custom website and automatic transcriptions, which is usually a separate fee that can get pricey.
Pricing Plans:
Starter: $190 (annual) $19 (monthly)—Unlimited Podcasts, Downloads – 15,000/mo.
Growth: $490 (annual) $49 (monthly)—Unlimited Podcasts, Downloads – 75,000 /mo.
Pro: $990 (annual) $99 (monthly)—Unlimited Podcasts, Downloads – 200,000/mo.
Castos Pros and Cons
People with no interest in blogging, may not feel that Castos is unique. WordPress bloggers, however, will probably wonder why everybody doesn't copy the Castos model.
Pros
One-click podcast migration into WordPress
Unlimited podcasts and episodes
YouTube republishing
Simple WordPress plugin
Cons
No monetization options such as ads, subscriptions, or donations
No free plan
Blubrry – Best for Growing Podcasts and Bloggers

Features:
Storage: 125MB to Unlimited
Bandwidth: Unlimited
Embeddable Players: Yes
Analytics/Statistics: Yes
Marketing and Monetization Support: Yes
As you may have noticed, every host either limits MB, GB, hours, episodes, or downloads. Paid subscriptions always limit something. Blubrry gives unlimited downloads, and the entry-level limit is 125MB of storage.
If 125MB doesn't sound like much, that's because it's not. The average audio podcast with 64 kbps audio uses about .46MB per minute. The memory usage equates to a 54-minute podcast per 25MB. On the lowest-paid subscription, you roughly receive 4.5 hours of podcast time.
You probably wonder why anybody would want to pay for a measly 4.5 hours of podcast time per month. Give Blubrry a chance. They offer some powerful features to help get a podcast off the ground.
Any subscription gets a free WordPress account, or the plugin integrates with an existing account, similar to Castos. The available hours come with high bandwidth. Experienced podcasters know that when listeners pile in, limited bandwidth wreaks havoc.
In addition to WordPress, you receive tech support by phone or email, Blubrry subdomain, a custom embed player, enhanced themes and plugins, team account sharing, and episode migration for free. The stats are easy to look at and give valuable demographic information about listeners.
Blubrry distributes to Spotify, Stitcher, Apple Podcasts, Pandora, and more.
Pricing Plans:
Standard: $12 per month—125MB storage & Unlimited downloads
Advanced: $20 per month—400MB storage & Unlimited downloads
Pro Hosting: $100 per month— Unlimited storage & Unlimited downloads
Blubrry Pros and Cons
Blubrry is a great way to get a podcast off the ground or turbocharge an existing podcast that already has a subscriber base. The high bandwidth ensures a good experience.
Pros
Unlimited downloads
High bandwidth
Free WordPress
30-day free trial
Cons
Limited storage outside of Pro Hosting
WordPress website has low-quality themes
Libsyn – Best for Detailed Analytics and Professionals

Features:
Storage: 162MB to 3,000MB
Bandwidth: Unlimited
Embeddable Players: Yes
Analytics/Statistics: Yes
Marketing and Monetization Support: Yes
When you land on Libsyn's website, they claim to be ideal for beginners to pros. I disagree, sorry Libsyn. When I look at the landscape of what's on offer, the structure looks geared towards established brands and businesses.
They have an attractive $5 entry-level subscription, but you don't get very many useful tools, including low storage similar to Blubrry. You never get a lot of storage until you pay a hefty sum.
I believe Libsyn caters to established podcasters because the features provided are all top-notch, especially the in-depth analytics. The great features start at the entry-level subscription, but you can't do very much until you pay for more storage.
Podcasters who can go pro and get a tailored quote, aren't word about some tens of dollars going this way or that. They want elite features that create the best environment possible for subscribers.
Advanced features include setting up paywalls for premium content, advanced stats, private podcasts, and dynamic ad insertion. You can also independently adjust podcast settings for different platforms.
Every package enjoys an unlimited audience feature. As you may want to podcast more and more to reach out to fans, everything in the setup feels like a funnel to get you to a pro plan. If you have the audience, the plan is worth the experience.
Pricing Plans:
$5 per month—162MB storage & Unlimited audience
$15 per month—324MB storage & Unlimited audience
$20 per month—540MB storage & Unlimited audience
$40 per month—800MB storage & Unlimited audience
Advanced 1500: $ per month—1,500MB storage & Unlimited audience
Advanced 3000: $ per month—3,000MB storage & Unlimited audience
Libsyn Pros and Cons
A newcomer might feel attracted to the low startup costs. Once you understand monthly storage, the sheen might wear off. Pro podcasters won't worry about the storage costs.
Pros
Excellent analytics
Libsyn directory to attract listeners dedicated to the platform
Industry-leading support
Cons
Low storage for the affordable plans
Interface not novice-friendly

Features:
Storage: Unlimited
Bandwidth: Unlimited
Embeddable Players: Yes
Analytics/Statistics: Yes
Marketing and Monetization Support: Yes
RedCircle is only a few years old but is already making its presence felt. In my mind, RedCircle had a fantastic idea and executed its plan. You can almost see a group meeting in the creation phase where a board said, 'why don't we try offering a standalone free service with paid plans available for brands that need more features?'
The free plan at RedCircle is robust enough for any newcomer to get started and grow a podcast from scratch. You get unlimited storage, bandwidth, episodes, and downloads for free. Where most hosts limit minutes or hours, the only limit RedCircle places is on the number of podcasts, only one on the free plan and unlimited thereafter.
You may wonder how they survive. Simple, they take a variable cut of donations, subscriptions, and ads. Monetization begins from the start for free. Basic analytics keep you in the know about your audience.
The only party that may have a gripe is a large podcaster who pays for the hosting plan and loses large sums of money to the percentage RedCircle takes. I have a hard time seeing how anyone else could feel unfairly treated.
Pricing Plans:
Core Plan: Free—Unlimited storage & bandwidth
Growth Plan: $9 (annual plan) or $12 (monthly plan) per month—Unlimited storage and bandwidth
Pro Plan: $30 (annual plan) or $35 (monthly plan) per month—Unlimited storage and bandwidth
Enterprise Plan: Tailored price—Unlimited storage and bandwidth
RedCircle Pros and Cons
The only con I can think of for RedCircle is the imaginary "if," if you use their hosting service and find out the functionality doesn't perform well, lags, dropped signals, etc.
Pros
No-hitch free plan
No limits for frequent podcasters on any plan
Free monetization
Cons
Not connected to an established brand like Anchor is with Spotify (also free)
RedCircle logo stays on all paid plans
What to Look for When Shopping for a Podcast Host
Shopping for the right host is an early step when starting a podcast, but you don't want to make this critical decision a misstep. Finding the right host is a decision that involves obvious factors like budgetary concerns, but the relationship you'll have is paramount as well.
Just like being a guest in someone's house, the way your host treats you will affect your mood and your opinion of your host. If you're unhappy, your mood suffers, and your listeners will sense poor demeanor and possibly move on to a happier place.
My top piece of advice is don't make finding a host all about money or unlimited hours. If you don't like a service, the partnership will probably fail. You may as well try to find the best platform for you from the start.
What are Downloads?
Understanding how downloads work in podcasting and using a host is critical. A podcasting download is not the same thing as manually downloading a photo or file to your computer.
The key to understanding the meaning is to remember your podcast arrives on a site via a host, not directly from you. Since the path goes through a host, a listener on Spotify, for example, isn't truly receiving a live podcast from the source.
The source is you, the podcaster. The podcast host receives the source and sends your live broadcast to sites and apps. Truly live would mean people receive your podcast directly from you.
Since that live link doesn't happen, a person on Spotify is downloading your live podcast from the hosting service.
Example
Let's say your hosting service allows 15,000 downloads per month. That number is the number of listens you're allowed to have per device. If your podcast outgrows your downloads, you'll need to upgrade your plan or potentially stop growing.
For established podcasts with hundreds of thousands or millions of followers, unlimited downloads are a necessity. With such heavy traffic, you never know when one podcast might go viral and quickly exceed a download limit.
New podcasters probably have no reason to worry about download limits for a while. If and when small podcasts grow into established brands with a lot of listeners, pay attention to download limits. Your needs might mean you can upgrade or consider transferring to a service without download limits.
Let's do a thought experiment about monthly download limits versus podcast limits by number or hour. If you have a small podcast with unlimited hours/episodes, you can do long podcasts every day if you don't yet generate the numbers to exceed your download limit.
If you don't have download limits, but you have episode or hour limits, you have to plan your episodes carefully and hope the attention to detail pays off and attracts traffic. You can see where the right approach all comes down to personality and what works better for different individuals and styles.
Podcast Hosting Checklist
I have whittled down key concerns on the list below:
Price: With everything available from free to $100+ per month, the price is the paramount issue for most new podcasters. Weigh carefully what you receive, what you don't, and any fees for extras.
Storage and Bandwidth: As discussed with downloads above, there are many types of limits. You might run into MB/GB, episode, or hour limits. Bandwidth is equally tricky to assess. My best advice, make a solid plan for how often you intend to publish and whether or not you will follow a standard one-hour format.
Analytics: Companies always save premium analytics for the most expensive plans. If you don't have experience with analytics, they're hugely important to understand growth. But your podcast has to grow first, probably on a budget, followed by analysis.
Directory Listing: To gain a following, people have to find your work. Sharing yourself out is nice, but you have to be on all the platforms like Spotify and Apple. One of the only reasons you seek a host is to get your podcast automatically uploaded to the best places.
WordPress: Not an option everybody needs, but for those who do, or those interested in blogging, simple WordPress integration is key.
Ease of Use: A site could have powerful features and a clunky design, and you wouldn't cancel immediately over usability, but you would get annoyed. To create the best podcast, you don't want mounting irritation weighing you down.
Conclusion
Trying to find the top podcast hosting site isn't easy. With so many of features to look in to and the amount of options available in the market. For us Buzzsprout came out on top. They're not completely free, but they have a free plan. None of the paid options are expensive unless you buy a lot of extras.
Best of all, Buzzsprout shares your podcast to all the top sites, and help you gain some organic traction. Their powerful analytics start with the free plan as advanced stats, and you can have unlimited team members.
They strictly control the hours, but for only $2 you can add another hour if things are going well.
Of course you have a lot of other options as you can see in this review. Find the right podcast hosting provider for your needs and start communicating your message to the world!
FAQ
What is podcast hosting?
Podcast hosting is a type of web hosting service that is designed specifically for audio files. It can be used to host podcasts, which are episodic series of audio files that can be downloaded and listened to on a computer or mobile device.
Most podcast hosting services offer tools that make it easy to create and publish podcasts, as well as ways to track listenership statistics. They also typically provide free storage space for audio files, as well as bandwidth and other resources that can help you grow your podcast audience.
How Do I Choose A Podcast Host?
A few factors to consider when choosing a podcast host:
How many episodes per month do you want to publish?
How long are your episodes?
What type of hosting do you need (dedicated, shared, or VPS)?
Do you need any special features, such as stats or episode transcripts?
What's your budget?
Once you've answered these questions, you can begin evaluating hosts and making a decision. Some popular hosts include Castos,Transistor and Buzzsprout.
What is the best free podcast hosting?
There are a few great podcast hosting platforms out there that are free for podcasters. Buzzsprout, Spreaker, and Castos are all great options with lots of features and tools to help you make your podcast look and sound its best.
Buzzsprout is a great platform because it's really easy to use. You can create a show and start publishing episodes in minutes. Plus, they offer some great stats and analytics so you can track your audience engagement and growth.
Spreaker is another popular option with a lot of powerful features. They have an built-in audio mixer so you can tweak your audio levels, and they also provide transcription services so you can make your episodes more searchable online
Which is the cheapest podcast hosting provider?
transistor.fm is $19 month with unlmited upload limit.
Spreaker is $18/month with 500 hours upload limit.
Buzzsprout starts at $12/month with 3 hours upload limit.
captivate.fm is $17/month with unlimited upload.