Unveiling the Top Defi Affiliate Programs For Savvy Marketers
Last Updated on November 8, 2023
Decentralized Finance (DeFi) has been one of the hottest topics in the cryptocurrency space over the past few years. As more and more people become interested in DeFi platforms and services, it is only natural for demand for Defi Affiliate Programs to pop for affiliates and publishers to monetize their traffic.
In this blog post, we will take a look at some of the best DeFi affiliate programs currently on the market. The most important factors for us when considering an affiliate program are:
Timely payouts.
Affiliate support.
Competitive payouts.
Beofre we dive in- What is Defi?
Defi stands for decentralized finance. It is the financial technology that aims to democratize access to financial services by removing the need for intermediaries such as banks and brokerages. DeFi applications are typically built on blockchain technology, which allows them to be transparent, secure, and censorship-resistant.
Defi Affiliate Programs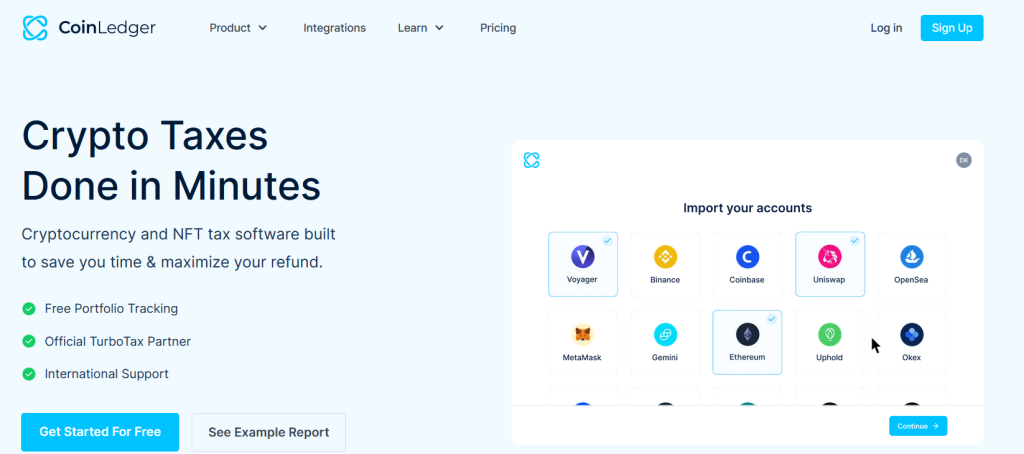 CoinLedger offers a unique service- cryptocurrency tax software, helping investors to effortlessly calculate their crypto taxes, ensuring compliance and minimizing stress during tax season. It integrates with all major exchanges and wallets and automates complex processess, generating accurate tax forms for hassle-free filing.
Payouts: 25% recurring commissions. Minimum payout of $30.
Affiliate Support: Basic via email.
2. Changelly–Crypto Exchange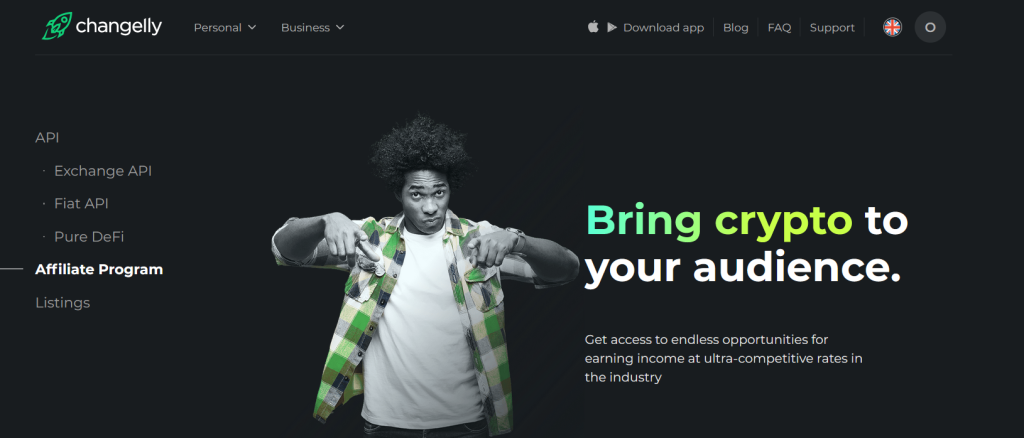 Changelly is a trusted crypto exchange where users can trade digital assets and currencies with ease and security. It's affiliate program offers both a CPA model and a revshare model.
Payouts: Revshare model- Earn up to 50% RevShare on crypto exchange or crypto purchase transactions. CPA/CPI/Hybrid models- are discussed directly with the affiliate team so you will need to sign up and negotiate your terms.
Affiliate Support: Dedicated affiliate team.

HaasOnline is an automated trading platform for advanced traders. This sophisticated tool enables traders to automate their cryptocurrency trading strategies, executing buy, sell, and trade orders without manual intervention.
Payouts: The commission is based on tiers. Starting at 10% (up to 5 referrals),15% (6-10 referrals), 20% (11-20 referrals) and over 20 you hit the max 25%. Payouts are in Bitcoin.
Affiliate Support: Basic via email.
The HaasOnline affiliate program stands out for its highly competitive commission structure. With over $1,216,962 in rewards distributed to date, HaasOnline has demonstrated its commitment to rewarding its affiliates handsomely.

Ledger, a pioneer in hardware wallet technology provides a hardware wallet to secure your crypto. as one of the most secure and user-friendly hardware wallets available. Why people store your crypto in a hardware wallet instead or in addition to a digital one? Some believe it is more secure to have physical access to your wallet instead of handing it over to a trusted exchange for example. Hardware wallets are immune to malware and phishing attacks, as they are not connected to the internet.
Payouts: Base payout is 10% of sale and it can increase depending on performance. Payouts are in Bitcoin.
Affiliate Support: Basic via email.
5. BitIRA: Revolutionizing Retirement Savings with Crypto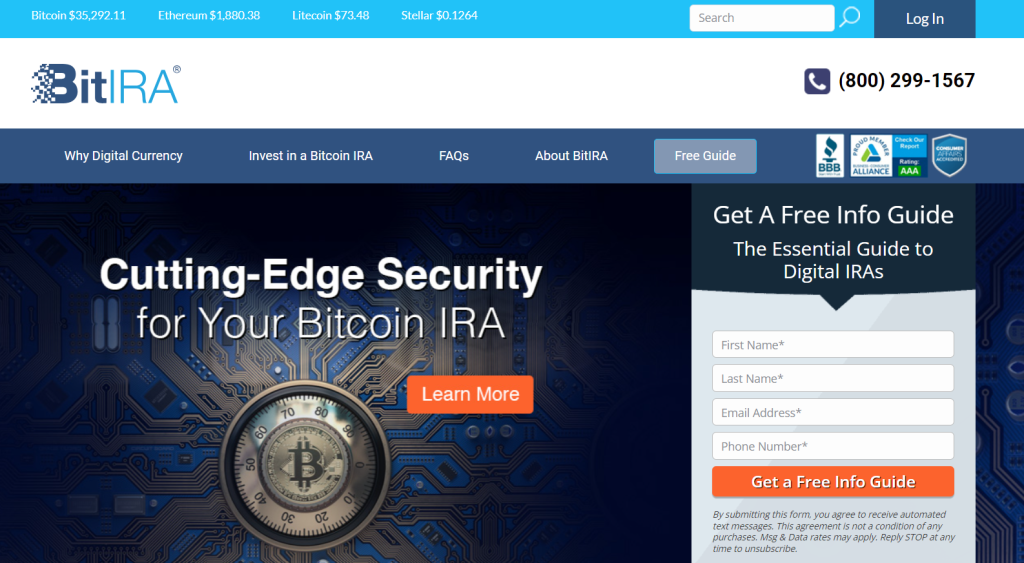 Bitcoin IRA, a trusted provider of crypto IRA solutions, By leveraging the tax benefits of retirement accounts, Bitcoin IRA enables investors to invest in crypto through retirement accounts.
Payouts: $ 50.00 CPA for qualified lead plus 2%o of the trade ($15K-$30K) or 3% (Sales of $30,000 or more).
Affiliate Support: Dedicated account manager
6.Mintnfts.co– Creating NFT's Made Easy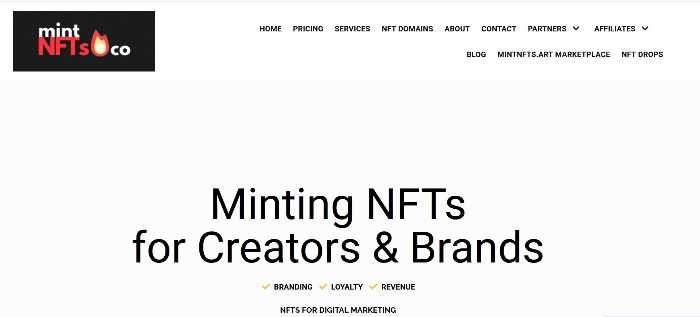 Mintnfts is an NFT affiliate program. Without going into too much details Mintnfts is making the process of Minting NFTs accessible and easy for Creators and Brands. Mintnfts.co provides a seamless and comprehensive solution, eliminating the technical complexities associated with NFT creation.
Payouts: 50% Commission of sale with a limit of $250 commission/sale
Affiliate Support: Basic via email.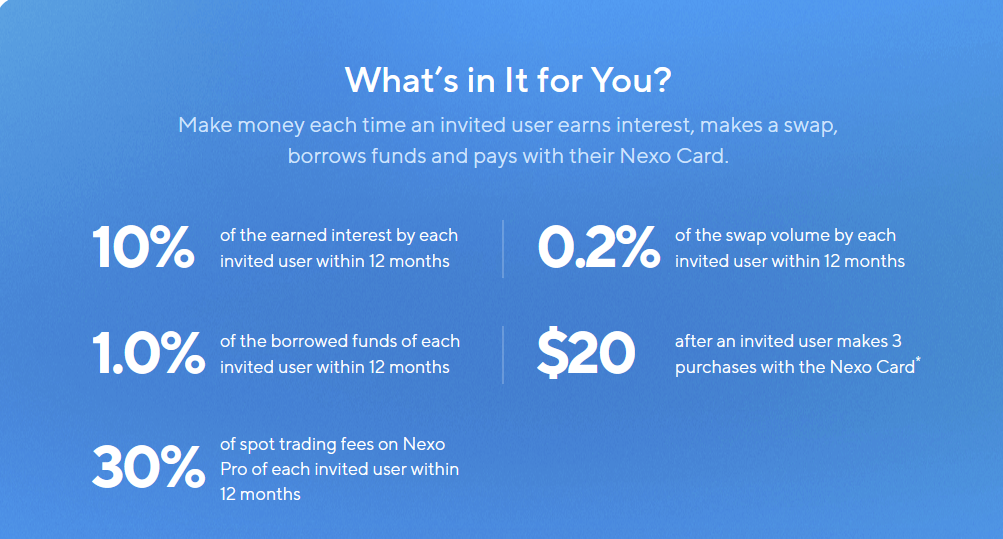 Nexo is a cryptocurrency lending platform that allows users to borrow fiat currency, stablecoins, or other cryptocurrencies against their cryptocurrency holdings as collateral. They also offer a loyalty program that rewards users with tokens for holding Nexo tokens (NEXO).
Payouts: 10% of of the earned interest by each invited user within 12 months or 0.5% of the borrowed amount for each invited user within 12 months.
Affiliate Support: Basic via email.
How to Choose the Right DeFi Affiliate Program
Reputation and track record of the DeFi platform– Check in forums and review sites (redit, G2, capterra) and see if the platform is providing good and trusted services. You want to make sure you are providing reliable resources for your audience that they will want to stick with.
Commission structure and payment terms– Are the commission amounts and structure good enough and give you the ROI you target? We always prefer affiliate programs that pay recurring commissions to create long term income streams. As far as payment terms make sure they are no "worse" than net 45 ,ideally net 15.
Marketing tools and resources provided– Good affiliate programs will provide you with resources such as email swipes, banners and custom links.
Affiliate dashboard and reporting-You want to make sure that you are able to get as much data as possible from the affiliate program you work with about your performance so you can draw the right conclusions to optimize your campaigns (GEO, CR, CREATIVE, CTR etc.).
Defi Affiliate Programs- Key Takeaways
Decentralized Finance (DeFi) is a hot and trending topic in the cryptocurrency space and affiliate programs are growing in demand. We covered 7 Defi affiliate programs that are aligned with our standards of good affiliate programs.
Timeliness of payouts
Affiliate support
Competitive payouts
Also make sure you have marketing resources you can use for promotions, good reporting dashboard, and of course that you are promoting a program that is providing good value and has good reputation. Happy money making!