The Best Gold Affiliate Programs : How to Earn Massive Commissions Promoting Precious Metals
Last Updated on September 27, 2023
🏆
Gold affiliate programs are one of the most lucrative, high ticket affiliate programs out there. With commissions rates that can mount to 6 figures, it's no wonder that top affiliates are allocating their best resources promoting precious metals. In this blog post we will go over what I think are the best gold affiliate programs at the moment, how you can start promoting them and tips on how to promote them.
What's the obsession with Gold? Some Fun Facts
A relatively rare element, gold is a precious metal that has been used for coinage, jewelry, and other arts throughout recorded history. In the past, a gold standard was often implemented as a monetary policy, but gold coins ceased to be minted as a circulating currency in the 1930s, and the world gold standard was abandoned for a fiat currency system after 1971. A total of 197,576 tonnes of gold exists above ground, as of 2019.
Today gold along with other precious metals is often used as a fallback asset during financial turmoils. Usually, gold increases in value when inflation increases and the purchasing power of the US dollar decreases.
What's the Big Opportunity For Affiliates With Gold Affiliate Programs?
Many people are looking for ways to diversify their investment portfolios (especially their retirement savings like IRA/401K) or assets holdings. Gold and other precious metals are a great way to do that.
By partnering with a reputable gold/silver ira company,gold dealers or secure storage services, you can start promoting these services to your readers/followers and earn hefty commissions. These companies basically help people invest in precious metals like gold and silver by directly buying it or through other financial devices like IRA/401K.
Gold affiliate programs pay anywhere from $30 up to $200 per lead plus a percentage of the investment your referral will make (can be anywhere from 3%- 10%) so you can earn tens of thousands of dollars per referral. This is why I think it's one of the most lucrative high ticket affiliate programs.
Best Gold Affiliate Programs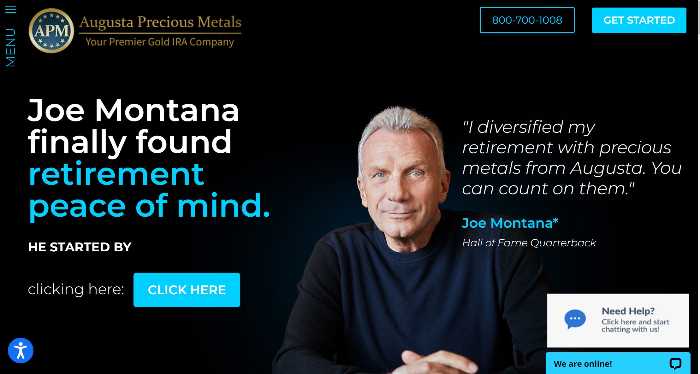 Qualified lead- $165-$200
Sale- 10%
Cookie Duration-90 days
Augusta is one of the highest-rated precious metals investment companies. They have an almost perfect rating on BBB (Better Business Bureau) Trust Link, Google My Business and other consumer rating services. They take special pride in their transparency, process simplicity and service.
Their director of education Devlyn Steele is a Harvard-trained economist who will explain potential prospects how investing in precious metals can benefit them in a 45-minute web conference they take prospects through. The final 5 minutes of the presentation are presented by the famous quarterback Joe Montana who endorses Augusta.
Augusta have a very strict affiliate approval process. They will not accept just anyone to their affiliate program and if you want to get in you will need to apply and go through a 30 minute call with their affiliate director and CEO where they will explain to you about their program and will ask you questions about your experience and how you are planning to promote them.
Augusta Commission Scheme
Augusta offer very generous commissions both per lead ($165-$200) and per sale (investing in gold/silver IRA) 8%-10% which is usually at least $100,000 investment. So you can see how they have affiliates racking up 6 figures a month.
Not only that they will also pay you a commission for a referral of a customer you brought in. For example if a man opened a gold IRA with them and after a while he talked his wife into doing the same you will earn a commission for the wife also. Pretty cool I must say. And they also have a 2nd tier affiliate program where they will pay you 1% of the sales your referred affiliate brought in.
Augusta takes pride in their transparency with their customers but also with their affiliates. They will share each status of the leads you send them (call, completed an application, made a deposit etc.). A qualified lead is someone who has at least $50,000 in a retirement account and has shown interest in investing in precious metals.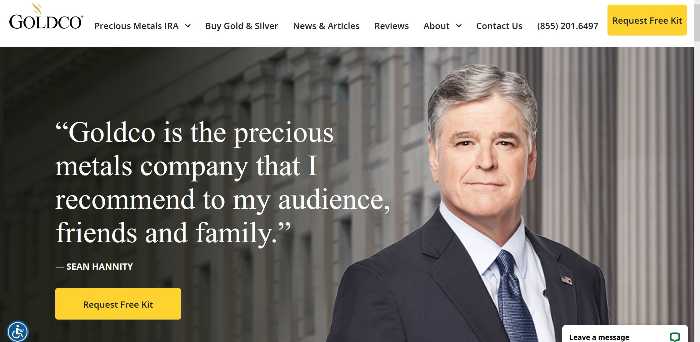 Qualified lead- $165
Sale- 8%-10%
Cookie Duration-30 days
Goldco is one of the leaders in the precious metals industry and they have an experience of over a decade of helping Americans protect their retirement savings with precious metals. They are highly rated across rating agencies (A+ BBB rating) and they been featured at top media outlets. They have celebrity endorsed pages (Sean Hannity, Ben Stein) who are very effective for their target audience (conservative baby boomers)
As an affiliate for Goldco you can be sure you will get top level support from their dedicated affiliate mangers as the team at Goldco has a lot of experience with affiliate marketing. You will have access to variety of landing pages, banner creatives, email swipes, and advanced tracking.
Goldco Commission Scheme
$165-$200 for qualified lead (must have at least $50,000 in a retirement account or at least $20,000 cash to open a precious metals IRA If the retirement plan is anything other than an IRA, and with a current employer, they must be at least 59.5 years old).
8%-10% of the annual revenue you generate for them.

With a typical sale of $100,000 you can see how they pay affiliates millions of dollars each month. And much like Augusta they also have a 2nd tier affiliate scheme where the referring Affiliate receives 1% of the sales attributable to the referred Affiliate.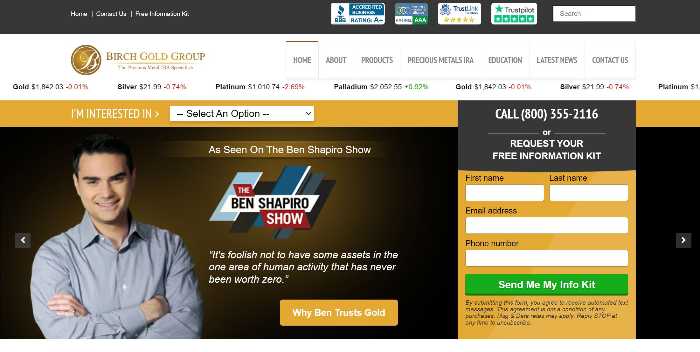 Sign Up Link==> (Note the affiliate programs is under Bitira)
Qualified lead- $25
Sale- 2%-5%
Cookie Duration-30 days
Birch Gold has been around since 2003 and according to their website they helped over 10,000 Americans protect their retirement savings with precious metals. They have been featured on all major media outlet and they have opinion leaders like Ben Shapiro, Ron Paul and Jim Rogers endorse them.
The only thing is their commission rates are very low compared to Augusta and Goldco. So as an affiliate it makes them less attractive to promote especially considering how competitive this space is, but it's another option for you to consider.
Birch Gold Commission Scheme
Qualified lead- $25
2% on sales under $10,000
3% on sales of $10,000 – $50,000
4% on sales of $50,000 – $250,000
5% on sales over $250,000
*Note the affiliate programs is under Bitira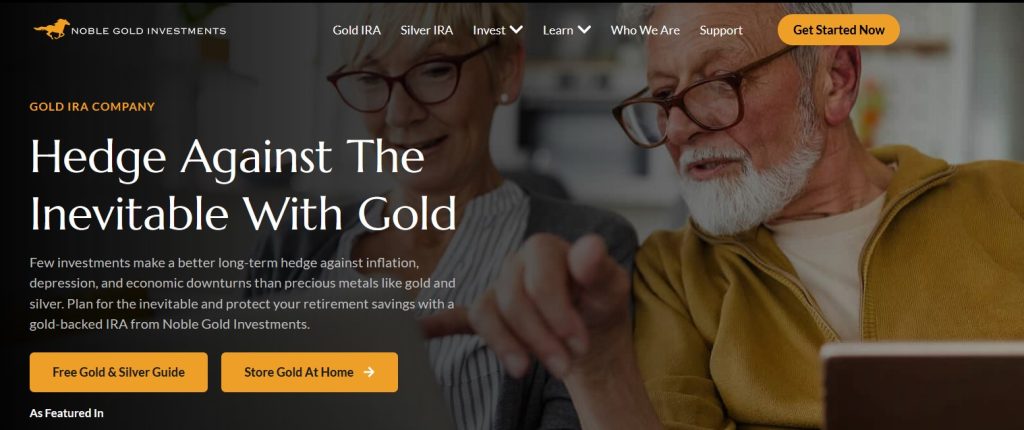 Qualified lead- $30
Sale- 2%-3%
Cookie Duration-30 days
Noble Gold has been around for over 20 years now in the precious metals investment business, they have excellent reviews and reputation in the industry.
Commissions are very low compared to Augusta and Goldco as you can see below. But it is another precious metals affiliate program you can test. Another good thing is they have a variety of landing pages and a Facebook group dedicated for affiliates.
Noble Gold Commission Scheme
Qualified lead- $30
3% on sales under $700,000 sale.
2% on sales over $700,000.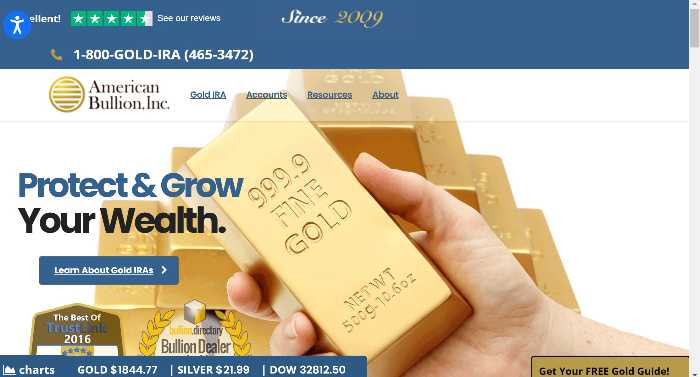 Qualified lead- $30
Sale- 3%
Cookie Duration-Lifetime.
Founded in 2009 by 2 commodity markets traders, this company specialize in converting IRA, former 401(k), or other qualified retirement plan to gold/precious metals.
Just like Birch I don't find their commission rates attractive enough, and the affiliate interface is limited in marketing resources. But it's another program you can test if you have the resources to.
Based on an average order value of $35,000 – affiliates typically earn upwards of $1000 per sale.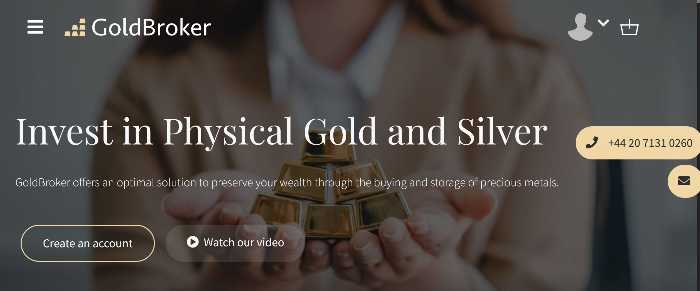 Sale- 0.2%-0.4% of purchase plus 0.1%- 0.2% on storage/
Cookie Duration-1 year.
Founded in 2011 goldbroker.com is providing services to invest and store precious metals on your own name and with direct access to vaults outside the banking system. The thing that stands them out is that you can promote them to an international audience (Other precious metals affiliate programs mentioned here only accept US traffic).
Their commission is structured in a tiers based on purchase amount and storage

The process of signing up for a gold affiliate program
When signing up to a gold affiliate program you will need to disclose how you are planning to promote the program. The two main ways people promote precious metals affiliate program are:
1) SEO- if you have your own website about precious metals, finance , you can create a review post around investing in precious metals. Here is a good example==>
2) Paid media- If you know how to buy traffic on Google, Facebook , Twitter etc. you can definitely make money promoting precious metals affiliate programs. Of course keep in mind that you are not allowed to bid on brand or brand related terms.
Some companies will request a phone/Skype interview to qualify you and you will need to sign an affiliate agreement.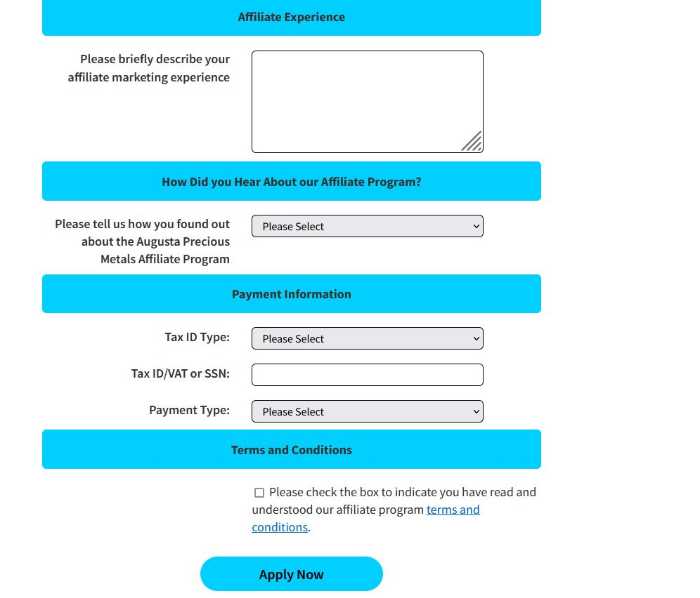 Tips for promoting your gold affiliate programs successfully
Before starting to promote any affiliate program it's important to learn about the product or service you're promoting. who is the target audience? what are their interests? who are the competitors? which keywords should you go after.
Precious metals investing Target Audience
Age: 55+
Geo- US (unless specified otherwise)
Religion: Skews Christian & Catholic
Politics: Skews Conservative
Financials: Retirement Account (w/ $50k+) or Savings Account (w/ $20k+)
Interest: Wants to diversify & protect their retirement account with precious metals
Leading Brand/Competitors
goldco.com, moneymetals.com, apmex.com, jmbullion.com,goldeneaglecoin.com,bgasc.com, preciousmetals.com. orion metal exchange, patriot gold group, Goldbroker.com, Birchgold.com, noble gold investments, hartford gold group.
Popular Keywords
Buy gold ,gold prices, gold ira companies , gold ira investing, gold ira company invest gold ira, gold investing ira, gold companies ira, top 10 gold ira companies , top gold ira companies, buy gold ira, best gold ira company, best ira gold investment companies , top rated gold ira companies, gold ira investment guide
Regardless if you're doing SEO or paid media use this information to start building an excel or google doc which will help you structure your paid media campaigns or blog review posts.
Best Gold Affiliate Programs- Next Steps
Gold affiliate programs are probably the highest paying affiliate programs. If you are looking for a lucrative high ticket affiliate program then a gold affiliate program is a great option. You can earn an annual salary with 2 or 3 customers when you think about it. It is not easy and it takes planning, time and money investment. But the rewards are big. And with the rising costs of paid media and SEO it takes almost the same amount of effort promoting a $100 product and a $10,000 product so you might as well try to earn the big commissions.
Of course if you have no luck with the programs mentioned here you can do your own research and search google for: "buy gold affiliate program" "gold ira affiliate program" "best gold affiliate program" and so on and see if you can find a better fit. But I do believe at least one of the programs mentioned here will be a good starting point. I recommend Checking out Augusta and Goldco affiliate programs as they are the most lucrative ones as well as provide great affiliate support.
Are you currently promoting any gold/precious metals affiliate programs? You could be missing out on life changing money. I recommend checking out Augusta Affiliate Program Or Goldco's. They are much more strict in their applications but their commissions rates per lead and per trade are much higher than the rest of the precious metals affiliate programs.
FAQ
What is the demographics of the people who invest in gold and silver?
They tend to be more popular among individuals who are closer to retirement age (50+), as they may be more focused on wealth preservation and minimizing risk in their portfolios. They are usually conservative (politically speaking) and they have over 50k in eligible retirement accounts.
How much can I earn promoting a gold IRA product?
Let's take Augusta Precious Metals as an example. If you drive a qualified lead you earn $200 on the spot. Than if that leads rollover funds from his IRA or other funding resources to purchase gold than you will earn 10% of that transaction. Let's assume the lead made a deposit of $250,000 you will earn, $25,000 for that transaction plus the $200 for the lead which brings us to a total of $25,200 in affiliate commission for just one transaction.