10 Best OTT Platforms For Video Monetization
Last Updated on August 18, 2023
Multiple ways to share your videos
They have several monetization options 
Community building tools
14-day free trial
Apps that work across devices
Advanced Rule setting
Multiple video monetization options
14-day free trial
Great Audience analytics
24/7 customer service
HTML5 Video player
14-day free trial
Back in the days cable companies were supreme , and that's how everyone watched videos, TVs shoes, music videos, movies etc.. Now, more and more streaming services are launching, providing patrons with a wide range of TV shows, movies, and other live-streaming videos. Many of these are more affordable than traditional cable companies.
OTT platforms (over-the-top platforms) are on the rise around the world and offer great video monetization tools for content creators. According to recent estimates pay-TV and OTT revenues will reach $283 billion in revenue by the end of 2002.
And as we all know where there's money there's competition and there are a lot of OTT platforms available, so learning about the best ones and then making an informed decision is essential. You'll want to consider the features they offer, the price, and how they'll help you increase your revenue and profits. And hopefully we can help you make an informed decision in this ott platforms review.
Table of Content
Muvi -Best Overall
10 Best OTT Platforms
You'll find many options online if you're looking into an OTT platform. Not all OTT platforms are created equal. They all have excellent features, but depending on your needs, some OTT platforms will be better than others.
To help you narrow down your search, we've rounded up the ten best OTT platforms for video monetization. All ten of these will teach you how to monetize videos without YouTube. Keep reading to learn which ones are the best, their features, and the pros and cons of all ten.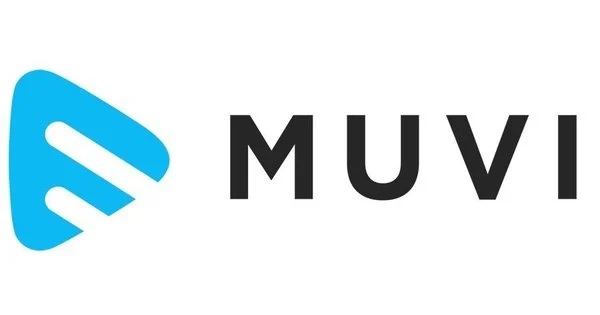 The vast majority of OTT platforms on our list are relatively affordable, but if you have no budget, you might want to consider Muvi. They are much more costly but still offer a variety of features that most people are looking for in an OTT platform.
We appreciate Muvi because they allow for video sharing and live streams of various sectors. The industries that have the most extensive presence on the platform are entertainment, education, and sports.
Features
When you look into signing up to share your content with Muvi, you'll want to think about the best features it offers that align with your plan. These are our favorite features of Muvi:
Apps that work across devices: You and your users can use their laptops or mobile devices to share and watch content wherever they are.
Live streaming capabilities: You'll be able to live stream your video and any audio you want from wherever you are in the world.
Rule setting: The rule setting feature allows you to create rules for your content and post a link to those rules so everyone viewing your content knows the conduct you expect.
Custom settings: You can choose how to sell your content and how you want payment for each video or live stream. They offer multiple currencies and methods for you to accept your payment from viewers that you can customize to your liking.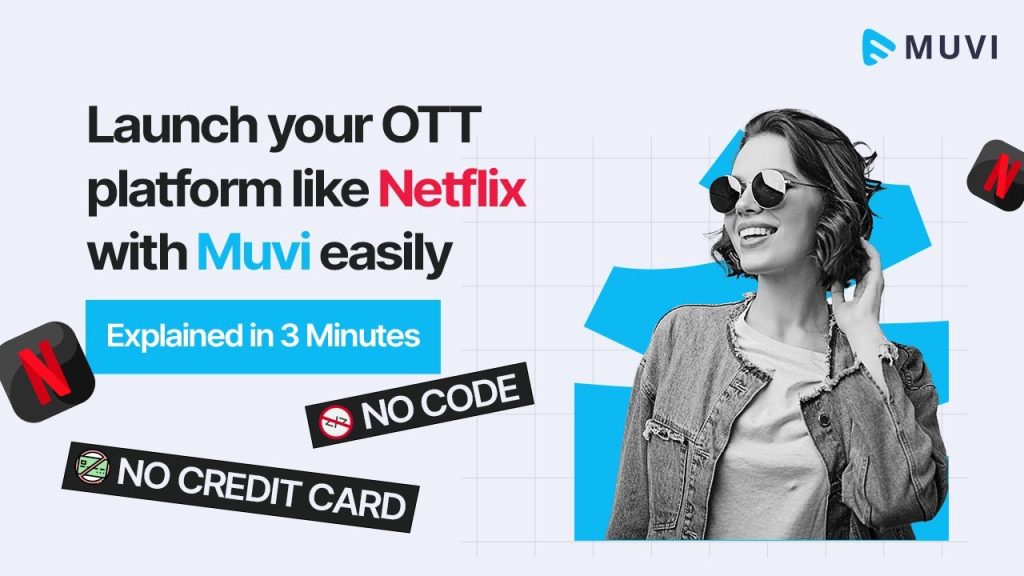 Pricing
Yes Muvi is our top pick so it's no surprise the pricing range tends to be slightly higher than some of the others on our list. If you choose to pay yearly versus monthly, you'll save 15%, and if you pay twice a year, you save 10%. Check out the pricing plans Muvi offers: 
Standard: $499 per month
Professional: $1,499 per month
Enterprise: $3,900 per month
Ultimate: Custom pricing
Each level offers additional features you'll want to consider before purchasing. You can request a free trial of all their membership plans except for the Ultimate since it's custom pricing. You'll need to contact the Muvi team to get a quote for the Ultimate membership plan.
Pros
There are a lot of things to appreciate about Muvi. Here are the pros of using Muvi:
You can live stream video and audio
It works across devices
They accept multiple currencies
Cons
We only found one significant downside to using Muvi. While you might find others, this is the one we think is most important to know:
Muvi is one of the most costly options available
Uscreen – Best Overall

After thorough research, we've chosen Uscreen as our best overall OTT platform. It has one of the most efficient content management services (CMS), allowing you to focus on other parts of your brand or business without stressing over monetizing your videos.
The CMS allows you to easily manage all your viewers and keep them coming back for more with little effort on your part. You'll be able to build and share your dynamic brand with people worldwide via videos-on-demand (VOD) or live streams. With a fast start-up time, you'll be ready to share videos in no time.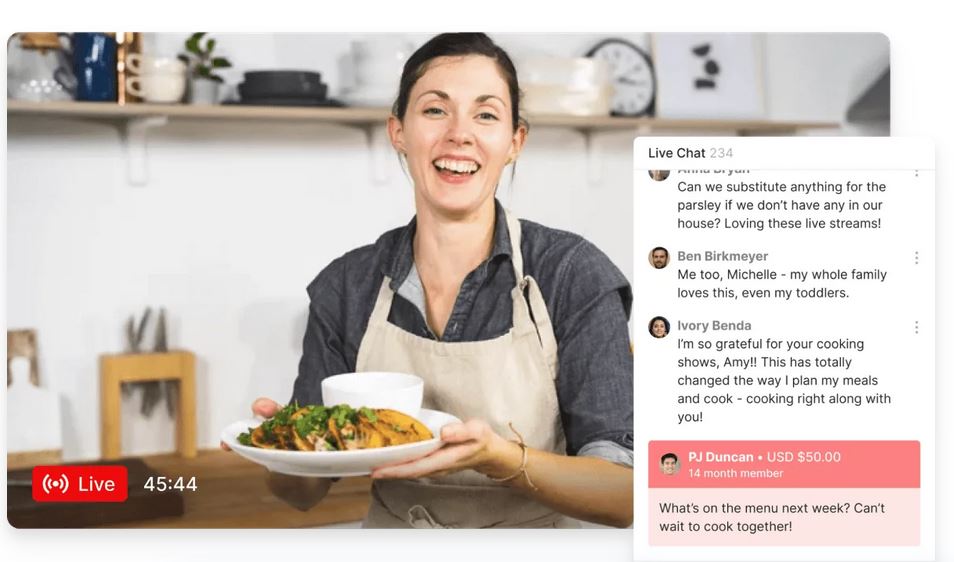 Features
As our best overall OTT platform pick, they're expected to have some of our favorite features. If you choose to go with Uscreen, here are some of the top features you'll be able to take advantage of:
Community building tools: You'll be able to build a community via live chats, commenting, liking videos, and allowing your followers to create custom profiles and communicate with others.
Various monetization options: You can earn money through pay-per-click, subscriptions, free trials, lifetime access, and more.
Multi-screen streaming services: You can choose to share your videos via live streaming, on-demand, online, via their app, or a combination of all options.
If you're interested in using Uscreen but aren't entirely sold on the platform, you can try this OTT for 14 days before committing to one of their memberships.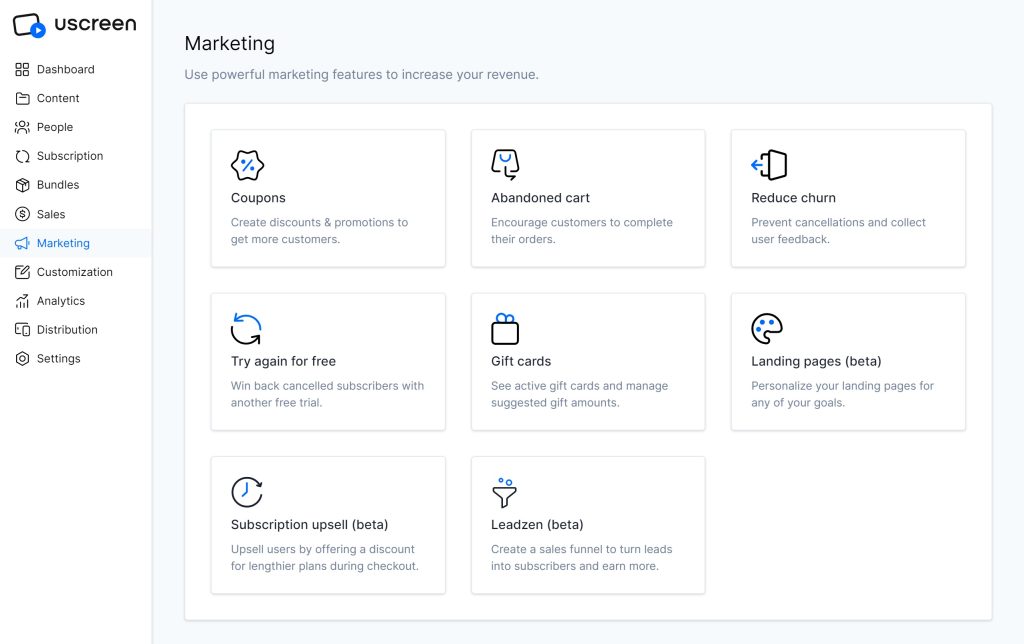 Pricing
When using Uscreen, you'll have the option to pay annually or monthly for your membership. You'll save 20% by paying annually. Here's a look at the pricing for each level of their membership:
Basic: $79 per month (annually) and $99 per month (monthly)
Growth: $159 per month (annually) and $199 per month (monthly)
Uscreen Plus: Contact them for custom pricing
Each pricing plan comes with its own set of features. You get more features the higher up on the membership scale you go. You can always upgrade your membership at a later date if you require additional features.
Pros
The pros of using Uscreen as your OTT platform are:
Multiple ways to share your videos
They have several monetization options
You can quickly build a community you'll be proud of
You get a 14-day free trial
Cons
Even though it's our top pick, nothing in this world is without faults. We don't have many, but these are the cons of Uscreen:
The client support could be better.
Wowza – Best For High Security

Wowza was originally a tiny start-up and has grown into one of the most well-known OTT platforms. We chose Wowza as our best OTT platform for high security. High security is a critical feature that keeps your information safe and everyone who logs onto the platform to view your content.
Wowza is a live streaming and on-demand video platform that allows you to build a framework from scratch and then configure your server to suit your brand and needs. Wowza is ideal for people in small to medium size businesses, but anyone can sign up and pay for a membership. Unfortunately, their monetization options are limited compared to others on our list.
Features
Our favorite feature of Wowza is how seriously they take the security of their creators and viewers. Besides having some of the best protection of the OTT platforms, there are several great features that Wowza offers users. Our favorite features of Wowza are:
Closed captioning: Regardless of if it's a live stream or on-demand video, you'll have access to free closed captioning. Adding closed captioning means your content will be more accessible to everyone, and closed captioning works across all devices and services.
CDN: This ensures that all your videos and live streams are of the highest quality for all your viewers. Regardless of where they're viewing from, the quality should remain the same for all people.
Live encoding: Managing your video content is essential when sharing it with the world on OTT platforms. Wowza offers live encoding that helps you monitor and manage all your content quickly from anywhere.
Easy integration: You can use Wowza across multiple devices to stream, like Roku, Apple TV, Chromecast, and more.
Pricing
If you're interested in signing up for Wowza, here's what you can expect to pay:
One Month of Streaming: $149
Pay As You Go: $25 per month
Annual: $1,560 per year
Enterprise: Custom pricing
Pros
Besides having some of the best security available, here are the other pros of signing up for Wowza:
Integration across several streaming services
Closed captioning available for all content
It offers live encoding
Cons
Here are the downsides to using Wowza you'll want to think about:
Their monetization options are minimal
Setplex – Best For Technology-Based Companies

If you're looking for the best OTT platform or technology-based companies, then you need to look into Setplex. Setplex does its best to help start-ups avoid the high start-up costs that come with other OTT platforms by customizing all its solutions. They're known for their high-quality video playback and customer service.
You'll be able to stream on three devices all at once. You'll be able to share your video content on laptops, tablets, and smartphones with varying operating systems. Streaming on multiple devices will allow you to reach a larger audience where they can watch from anywhere they are, not just at home.
Features
There are a lot of beneficial features that come with Setplex. When browsing their website, you'll see an abundance of features that might seem intimidating. These are the main features that you'll want to know about when using Setplex:
Multi-CDN: With a multi-CDN, you'll be able to share your videos, whether on-demand or live streamed, with people worldwide. A multi-CDN will help you grow your brand and reach a larger audience.
Various methods to sell content: Not all platforms offer several monetization options, but with Setplex, you can utilize ads and subscriptions. Subscriptions are a great way to earn money and keep your viewers coming back for more content.
Customizable interface: You'll be able to customize the interface of your framework fully, and it will be compatible across all devices, no matter how you choose to design it.
Safe user control: They ensure that there's end-to-end security to keep all your users safe and their information away from hackers and bots.
Pricing
Unlike other OTT platforms, Setplex doesn't have its pricing listed on its website for potential costumes. To get an idea of how much it will cost to sign up for Setplex, you can fill out their inquiry form, and someone from their team will be in touch soon.
Pros
With so many excellent features, it's a no-brainer why many people choose Setplex. Here are the main pros of the OTT platform:
There are two ways to monetize your video content
There are tools for user privacy and control
It has a fully customizable interface
Cons
Before you're quick to sign up for Setplex, here are the cons you'll want to think about:
They don't offer a pay-per-click monetization option
Brightcove – Best For Medium to Large Brands

Brightcove might be the oldest OTT platform that's available, but that doesn't mean you need to write it off because of that. Even though it's older, it still offers users a great experience sharing video content. They provide solutions for medium to large businesses based on cloud encoding, hosting, VOD, and live streaming.
The main thing that attracts people to Brightcove is its cloud technology which is compatible across devices. Even though it's better for medium to large-sized businesses if you discuss with them what services you need and your brand size, it can also work for smaller companies.
Features
The features that come with Brightcove are top-notch and ones to admire. When planning to talk to their sales team, these are some of the features you'll want to mention that you'll want to be added to your custom plan:
Monetization options: There are several options to earn money with Brightcove, like AVOD, AuthVOD, SVOD, and Freemium. You can set up each video to have different monetization options or select which one is best suited for your brand.
Customizable packages: Depending on your brand, the niche, and its size of it, you can customize different packages that will work well for your type of viewers.
Playlist curation: Something unique about Brightcove is that you can curate playlists that your viewers will love, and they can watch back-to-back without having to search through your interface.
Variety of currencies: You'll be able to accept a wide range of currencies from your viewers. Being able to accept multiple currencies will let you reach a larger audience and reach your brand goals.
Pricing
We're not huge fans of when companies aren't transparent about their pricing, but that doesn't mean you shouldn't consider Brightcove. Their pricing isn't listed on their website, so you'll need to contact their sales team to get an accurate quote.
Pros
Before you reach out to Brightcove for pricing, here are the main pros you should know:
They accept a variety of currencies
You can earn money in several ways
They use cloud technology
Cons
Just like there are pros to Brightcove, there are cons that need to be considered:
It's not the best OTT platform for smaller brands and companies
Pivotshare – Best For Collaboration

Next up, we have Pivotshare. We've deemed this OTT platform the best for collaboration because it does a miraculous job of getting people to work together on the platform and share different types of content. It's an ideal platform for those who want to launch their own subscription channels and increase their income.
You'll be able to host live videos on your own or with partners, share videos, and collaborate on various channels that will help you find audiences that appreciate your content. We love that you'll have unlimited earning potential with Pivotshare, so you can create as little or as much content as you want.
Features
Pivotshare is a unique OTT platform, and even though it shares many similar features to the others on our list, some stand out amongst the rest of the amazing ones. The best OTT platform for collaboration has features such as:
Social sharing tools: Since the platform is based on collaboration, it also comes with spectacular social sharing tools so you can reach new viewers and other creators. You can comment, message, and more to help build your brand.
Subscription packages: Subscriptions are the best way to earn money with Pivotshare, and you can create packages you think your viewers will be more inclined to purchase. You can offer them free trials, too, if you want to encourage loyalty.
Audience analysis: To help you gauge where your audience is watching from and how many viewers you have, they provide real-time and in-depth analysis of your audience. You can use this to grow your brand and attract more viewers.
Pricing
Something unique about Pivotshare is that they don't follow the planning model that other OTT platforms do. They choose collaboration and profit sharing over this. You can sign-up for the platform for free because with his model, they'll make money when you start making money.
When you make a channel where your audience and others can share their content, you'll get to keep 10% of the earnings from all the collaborators. If you're ready to upload rental or downloadable content, Pivotshare pays you 60% of all the revenue that you contribute. Along with the collaboration option, you'll split 60% of all the revenue among your contributors.
Even though Pivotshare prides itself on collaboration, you can still create single channels where you'll keep 70% of the revenue while Pivotshare takes 30%.
Pros
Take a look at the pros of signing up with Pivotshare:
It's free to sign-up
You can share as many or as few videos as you like without losing on an investment in the platform
You'll get real-time analysis of those who watch the live streams and on-demand videos you share
Cons
There are a few downsides to Pivotshare, but these are worth knowing:
Collaboration can be challenging, and if you choose the solo route, you might find it hard to start out on this platform
Dacast – Best Budget-Friendly Option
Besides Pivotshare, that's free to sign-up for, Dacast is our top pick for the best OTT platform for those on a budget. It's super affordable for most people's budgets and has enough features that are worth it for the price when sharing your content. It's perfect for content creators of all sizes, small, medium, and large.
Dacast offers things like secure video hosting, the ability to host live events, and more for a great price. We recommend using Dacast regardless of the niche your videos belong to. They have people posting religious videos, entertainment videos, nonprofits sharing their mission, and everything else under the sun.
Features
As for the features of Dacast, there's plenty to be excited about. These are the best features that the OTT platform offers for those who sign up:
HTML5 Video player: Dacast offers their members this video player for the highest quality videos. You never have to worry about the video quality decreasing when you upload it onto the platform or that your viewers will have a hard time seeing what you're showing.
24/7 customer service: Unlike other OTT providers, Dacast offers some of the best customer services. You can reach them 24/7 via live chat and email to assist you with any technical issues or questions you might have.
Audience analytics: They run automatic analytics on your video viewers so you can gather information and continue to build your brand. You can see which videos reach the most people and the topics they prefer.
Pay-per-click: This method is the primary way you'll earn money on Dacast. It's pretty effective, and most people on the platform see great success with it.
Pricing
You'll be able to try a 14-day free trial of all the membership plans for Dacast except for their custom option. Here's a look at how their pricing works:
Starter: $39 month
Event: $63 month
Scale: $188 month
Custom: Get in touch to build your custom plan, and pricing will follow
Pros
We think these are the most essential pros for everyone to know about Dacast:
You only have to pay once a year
They offer 24/7 customer service
You'll use audience analytics
Cons
As for the negatives of using Dacast, here's what you need to think about:
The only monetization option is pay-per-click
Kaltura – Best For Customization

Kaltura is known as one of the best video monetization platforms. Kaltura founders created the platform in Israel, but people use these OTT providers worldwide to share their content with others. While companies and brands of all sizes can use Kaltura, it's ideal for those with a large or multinational brand.
Brands of varying niches can use Kaltura, but educational institutions love using it because they can stream classes and tutorials easily with people anywhere, thanks to their learning management system. Kaltura is among the best OTT platform providers due to the intense customization options available to content creators.
Features
Since Kaltura is geared more towards educational institutions, many of the best features are for these institutions, but others can take advantage of them. The best features of this best video hosting platform are:
Customizable viewing experiences: When doing live streams, you can fully customize the viewing experience for each audience member. Customization includes graphics, colors, and more. You can put your own spin on the viewing experience and make it more personal.
TV-grade internal video broadcasting: Not all online platforms have tv-grade broadcasting. High-quality broadcasting will make the viewing experience more enjoyable for everyone.
Audience engagement options: You can further get to know the people watching your video content through engagement. You can send out SMS messages, emails, and pop-ups throughout your videos.
Pricing
When you travel to Kaltura's pricing page, you won't find any dollar amounts. You'll see a list of their services and an option to request a quote for each. If you think you'll want to utilize more than one of their services, you can mention that when requesting your quote.
Each service offers you the chance to try the services for free before committing to the pricing they set for you. Be sure to let them know which services you want to be included in your free trial. If you want to remove one or more services at the end of the free trial period, they'll adjust your pricing accordingly.
Pros
These are the pros we want you to think about before signing up with Kaltura:
The customization options are almost endless
You have the opportunity to engage with your audience
Over 1,000 leading brands use Kaltura
Cons
This wouldn't be a thorough list of the best OTT platforms for video monetization without mentioning the cons of Kaltura:
Their tech support isn't as great as it could be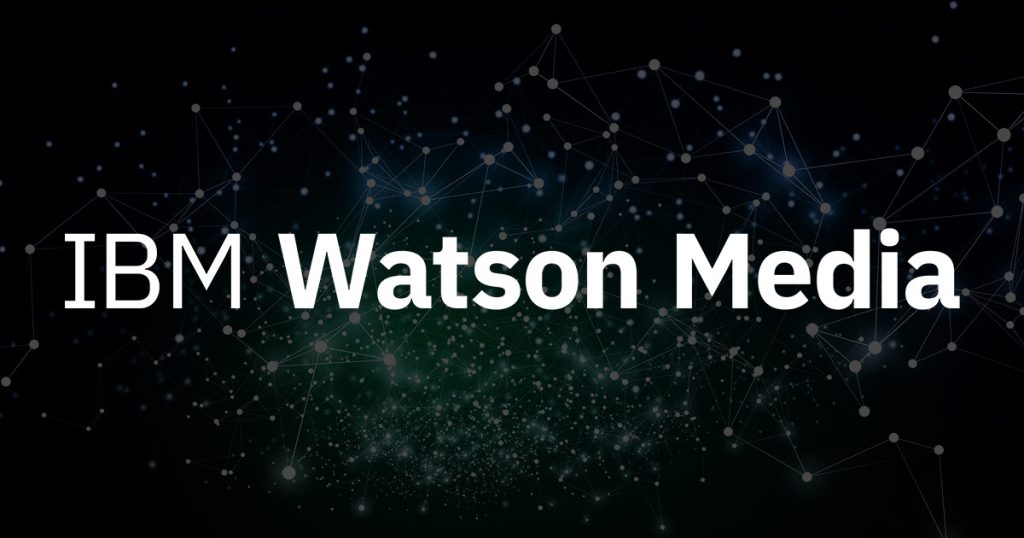 There's no better OTT service provider for businesses than IBM Watson Media. The video solutions it provides are geared more towards traditional businesses so that they can help with large-scale operations. Companies can stream live meetings, product launches, and more with their software.
IBM Watson Media helps gain consistent revenue and increase your audience's overall engagement. They provide live streaming as well as on-demand videos that you can monetize easily. Some things businesses can take advantage of include API access, webinar streaming, and live events.
Features
For those thinking about using IBM Watson Media for their business, there are features that you'll want to be aware of that can help you reach your business goals:
AD integration: You can implement ads with IBM and other ways to monetize your videos. AD integration will bring in additional revenue that you would typically be losing out on if you didn't take advantage of this feature.
White-label capabilities: The embedded analytics into your videos will allow you to scale where your videos are reaching and the type of people. You can use this information to change your business marketing tactics if you see fit or know where you're doing well.
AI captioning: During your live streams, having captions is a great way to be more inclusive. Instead of adding them later when the live stream is over and making hard-of-hearing people wait to watch, they offer AI captioning for live videos.
Pricing
Before you sign up for IBM Watson Media, you can try their plans for 30 days free of charge. After that, you'll have to choose from one of their pricing plans:
Silver: $99 per month
Gold: $499 per month
Platinum: $999 per month
Custom: Pricing is based on what services you require
Pros
IBM Watson Media is an excellent OTT platform with great features. These are the pros we think that really make the platform stand out:
The high-quality ad integration
AI captioning for live-stream videos
There are four pricing plans to choose from
Cons
While there are great features with IBM Watson Media, these are the cons that you'll need to think about before signing up:
The AI captioning could be more accurate
VPlayed – Best For Large Scale Operations

If you're looking for a self-hosted OTT platform, then VPlayed is your best option. The platform is an excellent way for content creators, filmmakers, broadcasters, sportscasters, podcasters, and more to share their creations with a broader audience. Even though it's self-hosted, it offers white-label technologies.
No matter where your audience is and the device that they choose to watch your content on, they'll be able to access your original content. You'll be able to stream across various devices, whether on-demand videos or live streams. It provides insightful analytics so you can see where people are watching from and the content they're most drawn to.
Features
As for the features of VPlayed, they're abundant. Some of the most important features to know about this OTT provider before signing up include the following:
Six monetization options: You'll get to choose from six monetization options with this service provider. With ample opportunities, you'll be able to maximize your return on investment (ROI) and earn a regular income from your videos.
Time limits for content: If you prefer to set time limits on how long people can watch your content, then you can do so with VPlayed. You can allow people to access the content for free for a period of time before paying or however you want to set it up.
Ad breaks: You can implement ad breaks into your videos to further earn an income with your content. You can allow brands to purchase the ad space and sell it for an additional profit, allowing you to make even more revenue.
Pricing
Something people either love or hate about VPlayed is their approach to pricing. While other OTT platforms offer set and custom pricing, VPlayed believes in 100% customized solutions. You'll need to contact them for a free demo if you're interested in signing up for VPlayed.
Pros
We like a lot of things about VPlayed, but there are some that we think rank higher for those looking into an OTT platform. Pros of VPlayed include:
You can sell ad breaks
They have the most monetization options
You can set time limits for video viewing
Cons
It wouldn't be fair not to discuss the downsides of the best OTT platforms. The disadvantages of VPlayed are:
They don't have an adequate customer service department
How To Choose an OTT Platform
You shouldn't choose an OTT platform on a whim. While it's not the biggest decision you'll make in your life, you should put a little thought into the decision. To help you make the best choice for you, here are a few factors you'll want to consider when choosing an OTT platform.
Features You Want To Use
Not all OTT platforms have the same features. While they might have similar ones, not all platforms will have every feature you're looking for.
When you're considering an OTT platform, you'll want to make sure that the platform has all the features you're looking for. Of course, you'll want to look to make sure they can monetize your videos, but there's much more. Some of the top features you'll want to make sure that your OTT platform includes are:
API access: API access provides functional access to your videos. You can use API access to customize your content management system (CMS) and more.
Reliable security tools for you and your viewers: You never want to put your or your viewers' information at risk. If you use an OTT platform with an unreliable security tool, your followers will lose trust, and you won't monetize your videos as well as you could.
Live streaming features: If your goal is to live stream, then you won't want to choose a platform without this feature. If you're unsure, you might want to choose one that offers it, and then you can try it out and see how you like it.
Global content delivery: A OTT platform that works with a worldwide consent delivery network (CDN) is critical to reaching a larger audience. Even if you have a smaller one now, this feature is crucial if you plan on growing.
Monetization: How you can monetize your videos is arguably the number one thing to be on the lookout for. Whether it's pay-per-view (TVOD), ads (AVOD), or subscriptions (SVOD), you'll need to make sure that you can build your brand how you want and earn income the best way possible.
Pricing
Pricing is always a major factor. Whether you're on a tight budget or money is no object, knowing the price tag and comparing it to the features you're getting should be high on your list of factors to consider.
As you can see there some big differences in pricing between the OTT platforms we reviewed. So it's your job to map out your needs, prioritize them and choose the plan best suited you. Because a production company has different needs than a one man show youtuber.
Where You Can Accept Payments From
Depending on the videos you're looking to monetize, you'll want to consider your audience. Not all OTT platforms allow you to accept payments from everywhere in the world. If your primary audience is in South America, but the OTT platform you're using doesn't allow payments from that region, then it won't be beneficial for you to use that one.
When looking into OTT platforms, be sure to assess their website and ensure you can accept payments from everywhere in the world, or at least from the regions where your viewers are from.
Not only are you going to want to think about where you can accept money from, but how you'll earn your income. If you prefer to accept your money via PayPal, then you'll want to look into OTT platforms that allow you to do that.
No matter which way you prefer your income to reach your account, double-check the best OTT platforms' websites to ensure they can accommodate that.
Best OTT Platforms- Bottom Line
OTT platforms are on the rise around the world, making them an excellent tool for learning how to monetize your videos without YouTube. They all offer various features like security for you and your viewers, live streaming, API access, and more.
Regardless of the types of videos, you choose to share with the world, selecting an OTT platform is a great way to start earning an additional income or making a living off of what you love. Whether you want to go with our best overall pick or one that's better suited for you, you'll be ready to start monetizing your videos in no time with the 10 OTT platforms on our list.
FAQ
What is an OTT platform?
Over-the-top (OTT) platforms allow users to stream and watch videos online on demand. over the top means it bypass traditional methods of brodcasting like cable and IPTV operators.
How can I monetize my video content via OTT platforms?
There are a few ways you can monetize video content with OTT platforms:
Recurring subscriptions
Pay per view
Lifetime membership
Bundles
Rentals