How to find affiliate marketers to promote your business (10 Ways)
Last Updated on January 10, 2022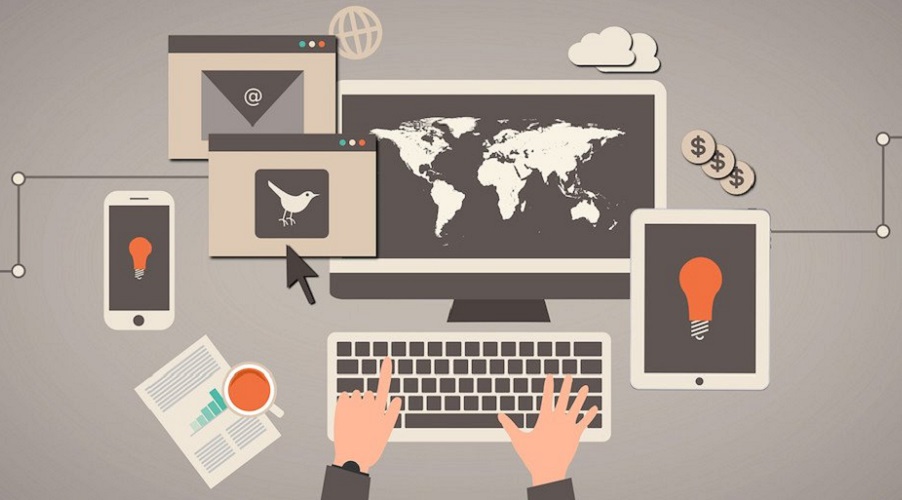 As a business owner, you've likely heard that affiliate marketing can help increase your profits. It's often cheaper than other forms of marketing, and the return on your investment can be significant.
In order to get into affiliate marketing, you'll first need affiliate marketers. If you don't have much of an online presence in your industry (or even if you do), it can be challenging to know where to find affiliate marketers.
In 2019, affiliate marketing totaled $6.9 billion in turnovers, so it's imperative for your business to get in on this form of marketing. This post will serve as a guide to help you figure out how to find affiliate marketers to promote your business and sell your products.
What Is Affiliate Marketing?
Affiliate marketers are people not connected with your business who promote your products. They generally have some sort of audience or followers that fit the demographics of your target customers.
Affiliate marketers promote your products in a variety of ways – product reviews, demonstrations, etc. They then send their followers to your site, where they can buy your product. They use a link that is unique to them.
If an affiliate's audience follows their link and makes a purchase, they receive a percentage of the sale. It's up to you to decide what rate you'll give them, and you'll make that a standard part of your affiliate program.
How Can Affiliate Marketers Help Your Business?
Affiliate marketers are in a unique position to help you find a lot of buyers for your product. When you find affiliate marketers who create content related to your product, they can do so much. They have a built-in following of people who already have an interest in the type of product you sell.
Not only do affiliate marketers have a great target audience, but they also have followers who trust them. People are much more likely to buy something recommended by someone they already know and like as opposed to an advertisement.
Affiliate marketing is also an affordable marketing option for your brand. You don't have upfront costs as you do with other forms of advertising. Instead, you only have to pay once your affiliates start making sales.  
Set Up an Awesome Affiliate Program
Before you work on how to find affiliate marketers, you need to set up your affiliate program. You can go through a company that will help you out or do it yourself, but you need to figure out a few factors either way.
First, you want to make sure everything is easy for your affiliates. They should be able to easily find and locate the links they need. You may wish to offer them samples of your product. You also need to make it easy for your affiliates to get paid.
Finally, you have to figure out what percentage you want to give your affiliates. This percentage will likely depend on the product itself and its cost. You may want to look at other programs in your same industry and see what they're offering. If your commission is much lower, you're not likely to attract many affiliates.
Top 10 Ways to Find Affiliate Marketers for Your Business
Now that you know how great affiliate marketing can be for your business, you're probably wondering, "Where can I find affiliate marketers?" When it comes to how to find affiliate marketers, there isn't an exact science. 
You may need to try several of these methods. The key is to figure out where the online marketers in your niche spend their time online.
1. Join Networks and Directories
Many affiliates look to networks and directories when they're first starting out. It's an easy place for them to connect with brands that are already looking for online marketers. Platforms like ShareASale and ClickBank allow you to list your business so that marketers can find you.
With networks, you typically give the network a percentage of your profits along with your affiliates. The network handles all of the technical stuff for you and may even help you manage payments. Networks are a good option if you're new to affiliate marketing or if you don't want to put in a lot of effort.
2. Find Influencers and Bloggers
The primary affiliates you want to find are influencers and bloggers. Many of these people have large followings with audiences who trust their opinions. You'll want to look for those who have an organic following. An organic following will have much more trust.
Influencers and bloggers who are in your niche are the best. These are the people who share interests with the people you're targeting to sell to. It's not enough to find influencers with a large following. If their following isn't interested in your product, their marketing attempts will do very little.
Instead, it's smarter to find influencers in your niche, even if they have a smaller following. Their audience will be more likely to buy your product, making it much more worthwhile. When you reach out to influencers, you'll likely want to offer them a gift product. They may even agree to do a review in exchange for the product.
3. Social Media
If you want to know how to find an affiliate marketer, social media can turn up a wealth of prospects. The key is to find out which platform potential affiliates frequent. You'll find affiliates based on your niche or target demographic.
Twitter and Instagram
Both of these platforms allow you to search posts using hashtags. Search for hashtags relevant to your business to find people who are posting in your business's niche. 
Once you've found users, you can check out how many followers they have and the type of content they post. Once you find people who may be a good fit for your brand, you can reach out to them through a direct message to see if they're open to working with you.
Facebook
Facebook is another example of how to find affiliate marketers. While you can use Facebook's search feature to find users who could make good affiliates, you may have better luck with Facebook Groups. There you can find groups of people with interest in your niche.
From there, you may find people who have blogs or other followings. You can reach out to them about becoming an affiliate.
YouTube
YouTube is a mix between social media and search engines, making it an excellent option for how to find affiliate marketers. You can easily search for users and assess their views, followers, and the quality of their content. 
4. Use SEO
SEO is not only a great way to get your product seen – it's also a great way to find affiliate marketers. Use keywords that you think will arise when people look for your type of product or service. From there, you can find the websites and videos that are consistently making it to the top of the search results page. 
These affiliates are the most likely to be a good match for your product. Plus, they are already getting in front of the people you're trying to reach.
5. Look at Your Own Customers
When trying to figure out how to find affiliate marketers for your product, sometimes the best place to look is to those who've already used and liked your product. Your previous customers can make great affiliates.
As long as you offer a great product and great service, you should have plenty of customers who are ready and willing to rave about your product.
Reach out to your customers to see if any of them have a blog or a following on social media. If they do, they'll make excellent affiliates for your brand. Even those who aren't influencers may be able to make some sales to their social media friends. They already love your product, so who better to sell it?
You can offer them prizes/commissions/discounts in exchange for their promotion help by setting up a referral program for your business
6. Attend Events in Your Industry
Sometimes you can find events in your industry where various people gather to share and learn. If you can find something related to what you do, you'll be able to network with all sorts of people. 
By attending these events, you'll be able to connect with some of the top thinkers in your industry. These people may be the ideal affiliates for you. They know the industry inside and out and are likely to have followers who respect their opinions.
7. Use Your Website
Your brand's own website can be an excellent method for finding affiliate marketers. Those who are looking to get into affiliate marketing will often search for brands with an affiliate program. You can make sure your website is optimized for SEO so that they can find you.
Once potential affiliates find your site, your affiliate page is also essential. Be clear about how your program works, and be sure to highlight the reasons why an affiliate would want to work with you. Make sure the page is appealing and ensures that your brand is pleasant to work with. 
Fiverr is a platform where buyers and sellers can connect. You can find people selling everything on Fiverr, from web design, blog writing, graphics, and even affiliate marketing services. You can simply search for sellers or put out a request and let others contact you.
Fiverr does involve some fees, but the platform makes it easy to find people who are willing to work. Since there aren't a lot of regulations for sellers, you'll need to do some due diligence before picking a seller. Sellers have a ranking and reviews, so you should be able to see if someone is going to be a good fit.
It's important to note that despite its name, all services of Fiverr don't cost just $5. As with most services, you get what you pay for. You may want to avoid affiliates who offer their services for next to nothing. 
9. Use Ads
If you're still struggling to find affiliates, you can always use ads. Ads can be an ideal way to get in front of the right affiliates. There are many ways to run ads. You can work with Google AdWords, which will place your affiliate page at the top of relevant Google searches.
You can also purchase sponsored posts on social media platforms. These may be even more effective than AdWords since potential affiliates are more likely to be scrolling social media. They may see your ad and decide to apply.
10. Hire an Affiliate Agency
When all else fails, you can hire an affiliate agency. These businesses are designed to help you through every step of the affiliate process. They can first help you set up a great affiliate program. 
Next, they'll do the work to find the right affiliates for your product. They can save you a lot of the time you'll spend while figuring out how to find affiliate marketers. They'll use various methods to help you find the best affiliates.
They may even work with you to create affiliate links and pay your affiliates. Some help you manage your affiliates. While agencies are certainly the costliest of these options, they can get results. You may feel that the cost is worth it if your affiliates start moving your product.
Parting Thoughts-How to Find Affiliate Marketers For Your Business
Affiliate marketing is one of the best ways to promote your business. Even if you're already marketing your business in other ways, it's just one more tool in your toolbox. It's also one of the most cost-effective methods, so you have very little to lose. Over 80% of brands already have an affiliate program.
With the right affiliates, you'll be surprised at how your sales may increase. Your affiliates will be in front of the right audience. They'll also have an established rapport with their audience, making them the perfect people to promote your product.
Use these tips to find the perfect group of affiliates for your business. Then, sit back and wait to see how your sales go up.