What is leadpages and why every business should use it
After publishing this post we have been getting a lot of questions about What is leadpages exactly and how can I use it for my buisness. So we decided to write a post that goes into a little more detail about leadpages features and how to use it.
So What Exactly is Leadpages?
Leadpages is an online software that helps online marketers and business to create amazing landing pages in order to capture people's email addresses, name, phone numbers or any other detail you need to collect from your potential customers in order to collect leads, create email lists and eventually sell your product or service. But just to clarify, Leadpages isn't an email marketing software like Getresponse, you can't send time based emails/newsletters to your list using leadpages. So to put it in more simple terms:
Landing Pages–Lead Pages 14 days Free-Helps you collect leads and customers to your buisness using their high converting landing pages
Getresponse-Lets you communicate with those leads with follow up emails/newsletters.
*You can integrate LeadPages with Getresponse with 1 click when you create your landing pages on leadpages so that way every time someone signs up on your landing page their detail will be automatically added to your Getresponse campaign and will be getting your emails (nice marketing automation).
What Can You use LeadPages For?
Leadpages has many features, but let's focus on the main reasons why bloggers online marketers, and entrepreneurs use leadpages:
Create Landing Pages
Creating a landing page from scratch is a task that even if you know how to do that takes a lot of time. Leadpages has hundreds of beautiful, mobile responsive landing pages templates for many different kind of businesses which you can create by simply drag and drop elements. Also and this is really cool- you can also choose template by highest converting filter- since leadpages collects anonymous conversion data from a lot of their clients they have data on which templates convert the best!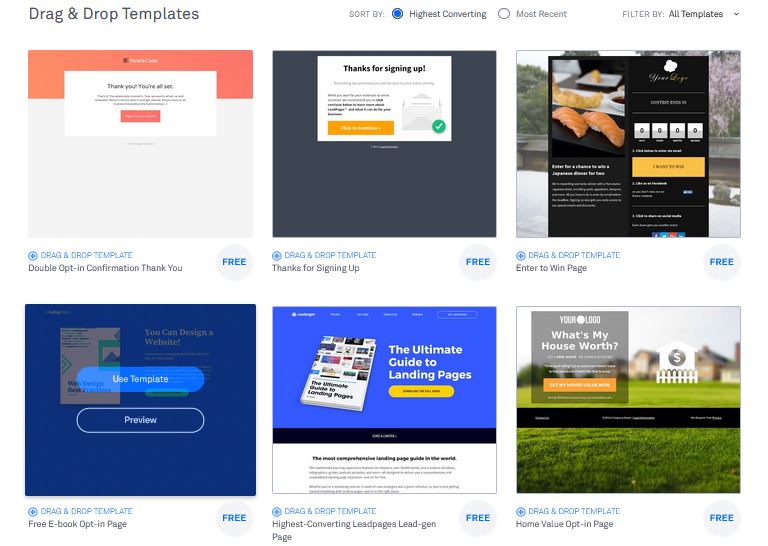 So I can create this page: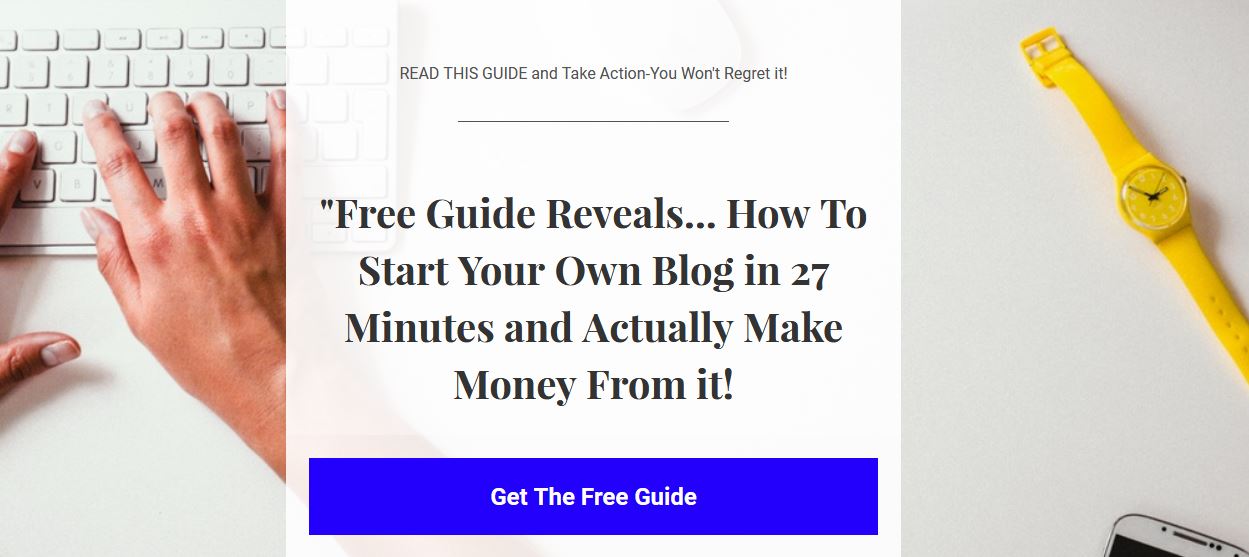 and upon clicking the blue button this happens: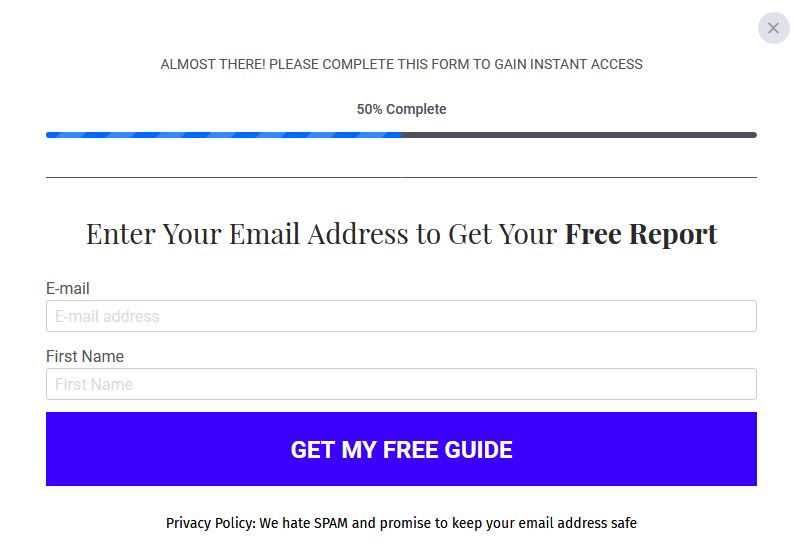 So you can see why these pages work so well collecting leads and the best part is no coding or design knowledge is needed , this page was made in 5 minutes of dragging and dropping elements.
Create Thank you Pages
When someone subscribes to your list you want to guide them to your sales funnel or offer, so you need to have a thank you page to go with your landing page right?
If you offered a coupon for someone who signs up you can put the coupon on the thank you page. Or you can use the thank you page to tell subscribers to check their email to claim their coupon.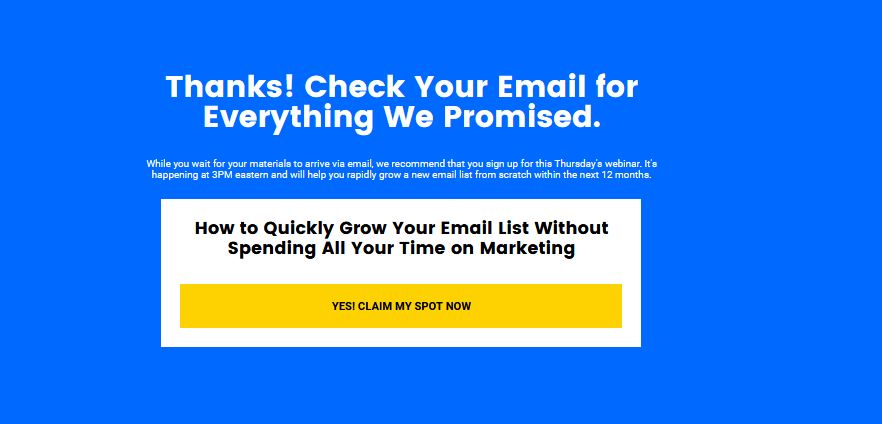 Create Sales Pages
If you ever wondered where those nicely designed long sales pages you see all around the internet, they are most likely using one  LeadPages sales page templates. The sales pages template are divided into sections you can add your sales video, social sharing options, facebook comments and many other cool widgets.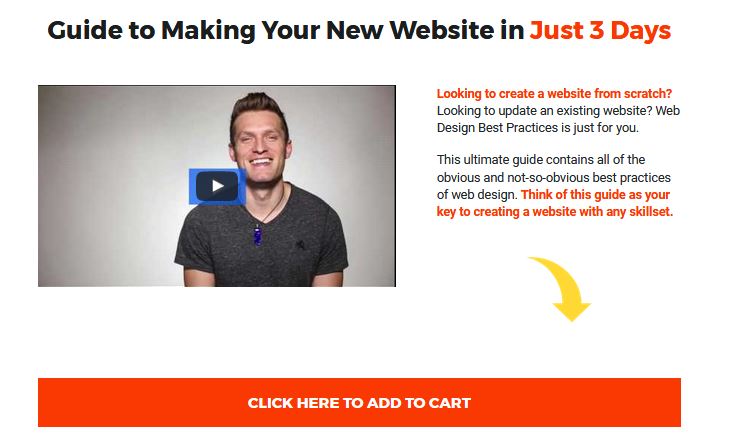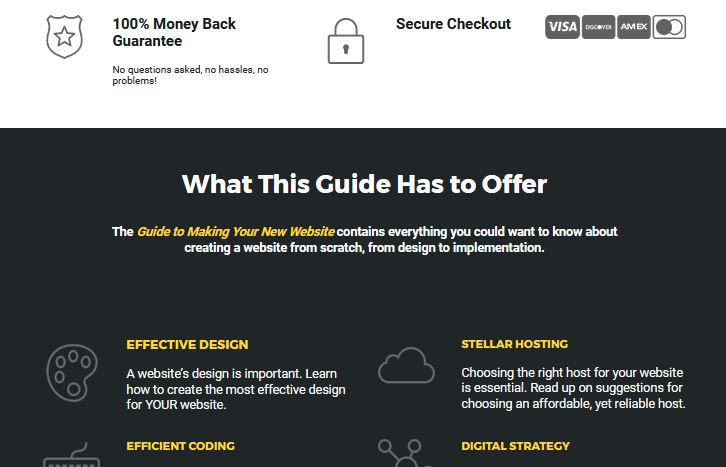 Looks good right?
To collect email subscribers through text messaging.
This is a really cool feature. You can get people to text a word or phrase to a specific number and they will receive a text message which they will reply with their email and they will be subscribed to your list. With people connected to their phones most of the day it can be a nice way to collect more leads.
Excited about LeadPages? But how much does it cost?
If you go and ask a graphic designer to create a landing page similar to the most basic one on landing pages it will probably cost you at least $100, with leadpages standard plan you can create unlimited pages for $25 a month! So you can see how much it pays off. Also recently leadpages recently opened a free trial option which lets you try their service for youself FREE for 14 Days, and if you don't like it you can cancel anytime.
Follow this link if you like to try lead pages for free==>Lead Pages 14 days Free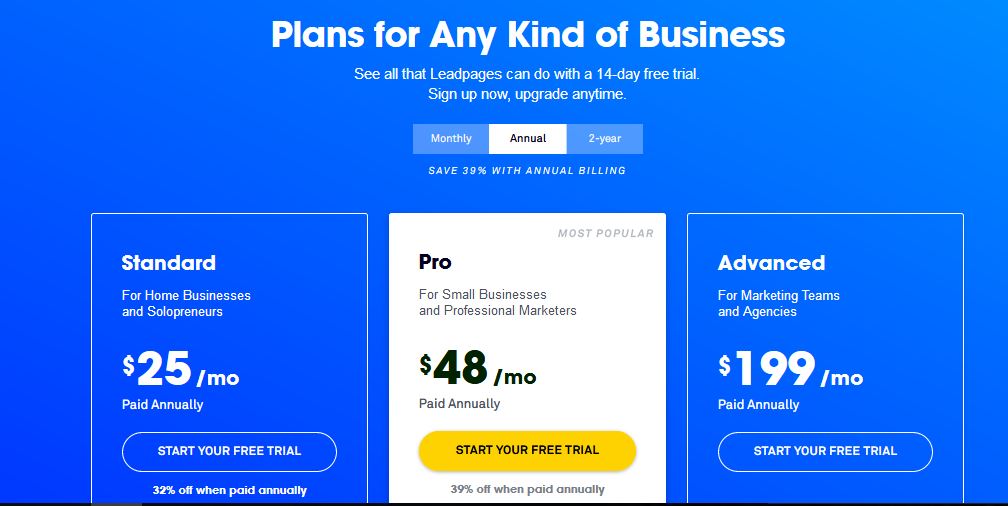 One more thing I forgot to mention is that lead pages has awesome email support for all plans and live chat support for the pro and advanced options. They are always quick to respond to any question you may have with video examples and detail explanation.
Leadpages is really a must have tool in our opinion for online marketers and business these days and there is a reason why it is the leading landing page software in the market.
Comments? Questions? Post them below