5 Self Made Millionaires Stories You Can't Ignore
Last Updated on May 15, 2022
I don't know about you, but we love reading stories how self made Millionaires and Billionaires made their fortune in face of extreme obstacles and adversities. You wouldn't believe where some of them started and how much they started with. These stories just goes to show you , that with the right mind set you can live all your dreams.
Richard Branson: Founder of Virgin Group
Born on 1950 in England, Richard Branson dropped out of high-school. Following that he started a magazine called Student targeted young students and was ran by them, he distributed the magazine for free and made his profits by selling advertising.
His next venture was a mail order record company called Virgin which expended to a record shop and a recording studio. The first artist he signed Mike Oldfield recorded a song called "Tubular Bells" which was a big hit in the UK and the momentum led him to sign more talents and grow Virgin Music into the top 6 record companies in the world.
But Branson didn't stop there, he started a travel company-Voyager in 1980 the Airline Virgin Atlantic in 1984 and a series of Virgin Mega Stores. He did suffer some big losses though the begging of the 1990's and had to sell Virgin. The sale nearly crushed him but he was determined to go back to the music business.
In 1993, Branson founded the station Virgin Radio, and several years later a second record company, V2.
Today Branson's Virgin Group holds over 200 companies in 30 countries and in a variety of fields (transportation, communication,gaming and even space travel).
In 2016 Richard's furtune was estimiated at $5 Billion, not bad for a high school drop out.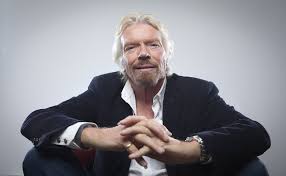 Mark Cuban: Owner of Dallas Mavericks
Hard not to know who Marc Cuban is, the colorful, outspoken billionaire. Bet you didn't know he was making his way through college by selling garbage bags door to door ,while eating ketchup and mustard sandwiches.
After being fired from a salesman job at a software company, Marc went and opened his own software company which made Marc his first million after selling it in the early 1990's.
Mark's next venture was a broadcasting company- Broadcast.com which really took mark to the next level. Broadcast.com was acquired by Yahoo! for $5.7 billion in Yahoo! stock.
Today Mark is the owner the N.B.A Dallas Mavericks, Landmark Theatres, Magnolia Pictures and Investor on Shark Tank, he is also an investor in many startups and upcoming companies.
Mark's net worth is around $3.5 Billion.
John Collison-Stripe
John Collison is the world's youngest self-made billionaire, only 27 he's the co-founder (alongside with his brother) of Stripe-an online payments company.
Stripe is valued at $9.2 billion today. Prior to Stripe John and his brother also founded and sold Auctomatic, an online auction system. Auctomatic was acquired by Live Current Media in 2008- so John and his brother were teenage millionaires.
John didn't really experience financial difficulties growing up in Ireland, where his parents ran a lakeside hotel. But John and his brother wer'e really into coding growing up and learning that skill eventually got them to where they are today.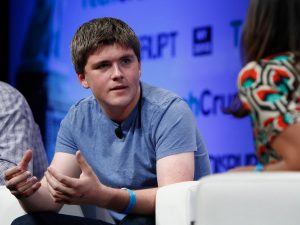 Sara Blakely-Spanx
Blakely story is amazing. She intended to go to law school-but then she did poorly on the LSATs- Twice and started working at different jobs mostly as a sales women.
She was a really good sales person but what led her to making it big time was the challenge of dressing professionally in the Florida heat. She spent her nights crafting a product called-Spanex which was designed to answer that challenge.
With $5000 she saved from her day job and the experience of cold calling people she was able to get her product to big retailers and the rest is history.
The company does about 500 million dollars in sales annualy and Sara's net worth is over $1 billion.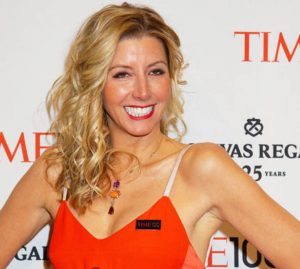 Oprah Winfrey
Opera didn't have it easy growing up to say the least. Growing up with here mother she was sexually abused by her mother's friend and even lost her premature baby who died right after birth.
She was than sent to live with her father, a decision that changed her life. Her father thought her discipline and to be a purposeful person.Gradually Opera's got her life on track.
During her studies at Tennessee State University she started developing her broadcasting carrer and made some significant landmarks like becoming both the youngest and the first African-American female news anchor at WTVF-TV in Nashville.
After college she was chosen to host a local talk show which took off and quickly became the The Oprah Winfrey Show we all know today and is the most successful talk show in the world.
Opera's net worth is $3.2 billion.