Clickfunnels Share Funnels- 15 Popular Done For You Sales Funnels
Last Updated on September 27, 2023
Clickfunnels sales funnel builder is one of the most popular builders out there and of it's most awesome feature is share funnels.
So what are clickfunnels share funnels?
Clickfunnels share funnels are ready to use sales funnels who were built by other clickfunnels users or clickfunels team and can be imported as is to your clickfunnels account. So if you are looking for a supplement funnel for example you can get it with 1 click if you get someone to share one with you (as long as you have a clickfunnels account.) and simply modify it with you name, branding, text, images etc using the clickfunnels builder.
Share funnels are great because they save you a lot of time, they are usually proven to convert and are easy to modify.
Most of them were built by the clickfunnels team or talented clickfunnels users so you know they work.
Once you get a share funnels edit it with your images, sales copy and product offering and you're good to go.
Another great feature of share funnels is that you if you share them with non clickfunnels users and they get the funnels through your share funnel link and become clickfunnels customers you actually start earning affiliate commissions by sharing a free sales funnel.
Let's say you're a realtor who signed up with clickfunnels and you have a great real estate funnel, if you share that funnel with a fellow realtor and he or she become a clickfunnels customer you will get credit for that sales and get paid every month from clickfunnels as long as they stay a customer. Pretty cool right?
Ok so let's go over 15 awesome premium clickfunnels share funnels templates list!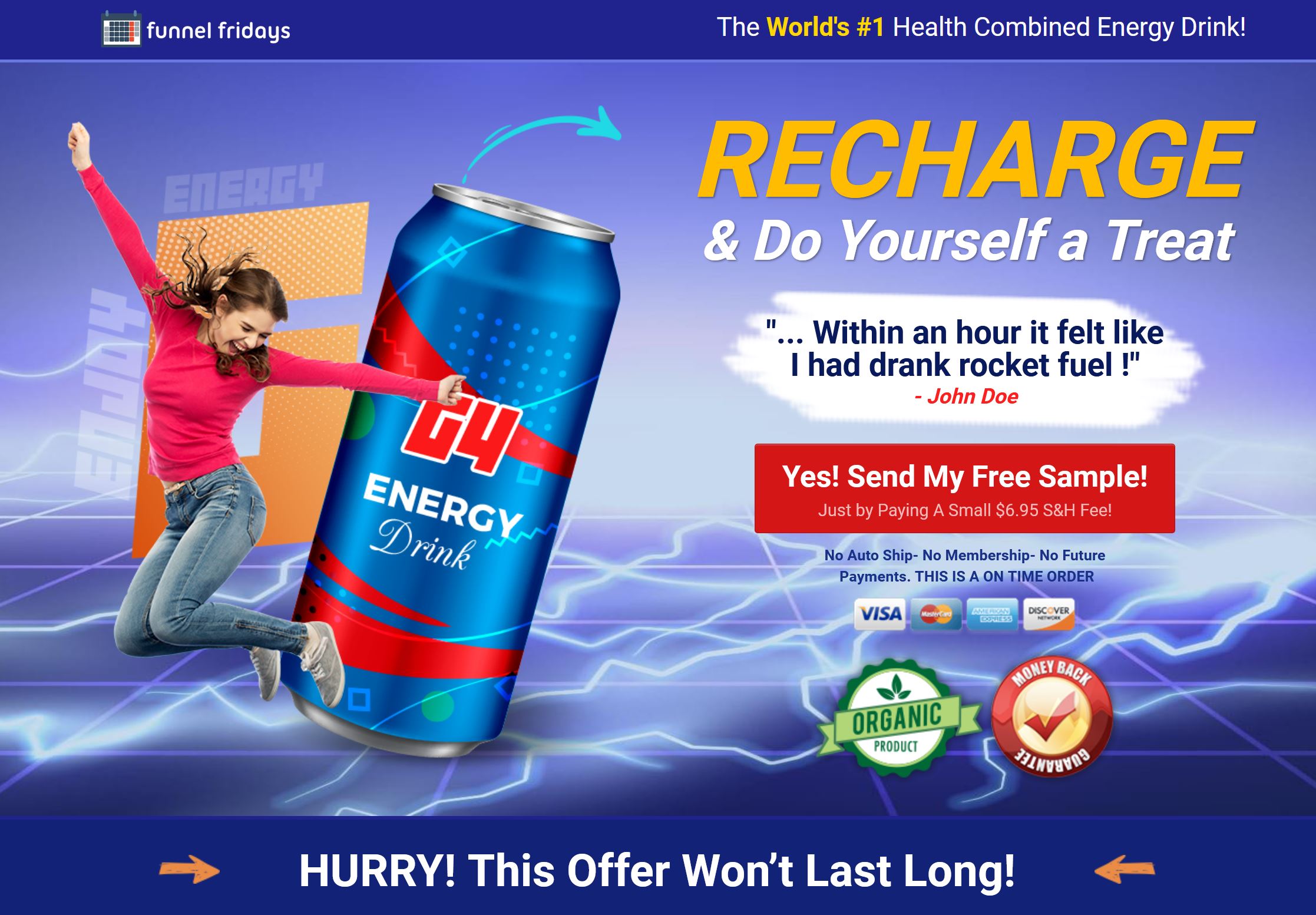 As the name suggest this funnel is for anyone looking to sell supplements online. This funnel contains the following steps: Sales page, a one time offer page, a downsell page, second one time offer, second downsell page, and order confirmation page.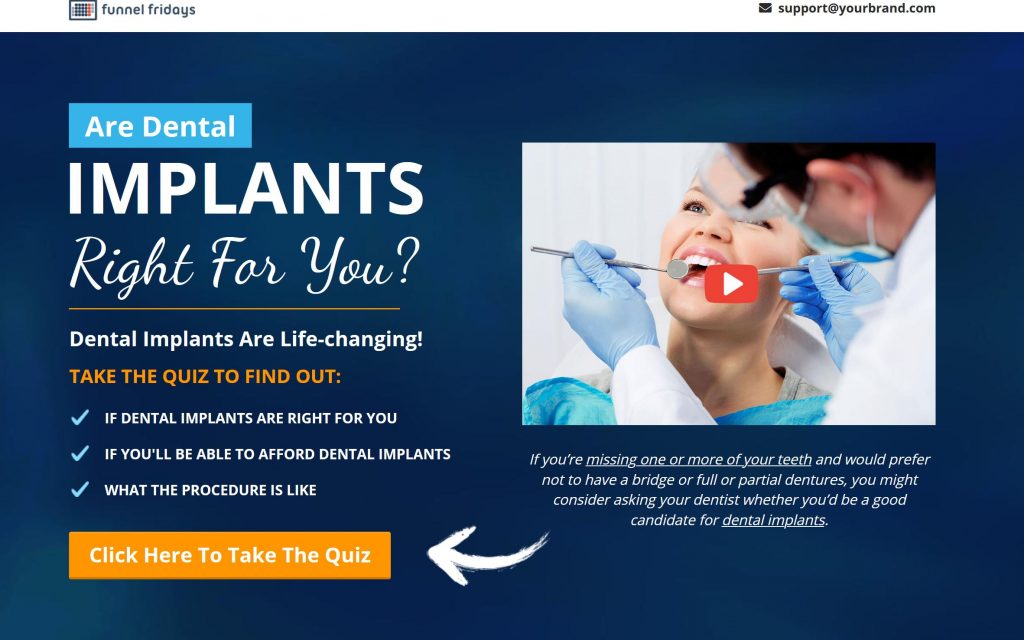 A brick and mortar funnel is designed for brick and mortar businesses looking to go online. This funnel is for dentist who do dental implants (but can modified to other businesses also. The funnel step go as follow: Optin/Sales page- Quiz page, Quiz results, schedule a meeting page, thank you page, article page.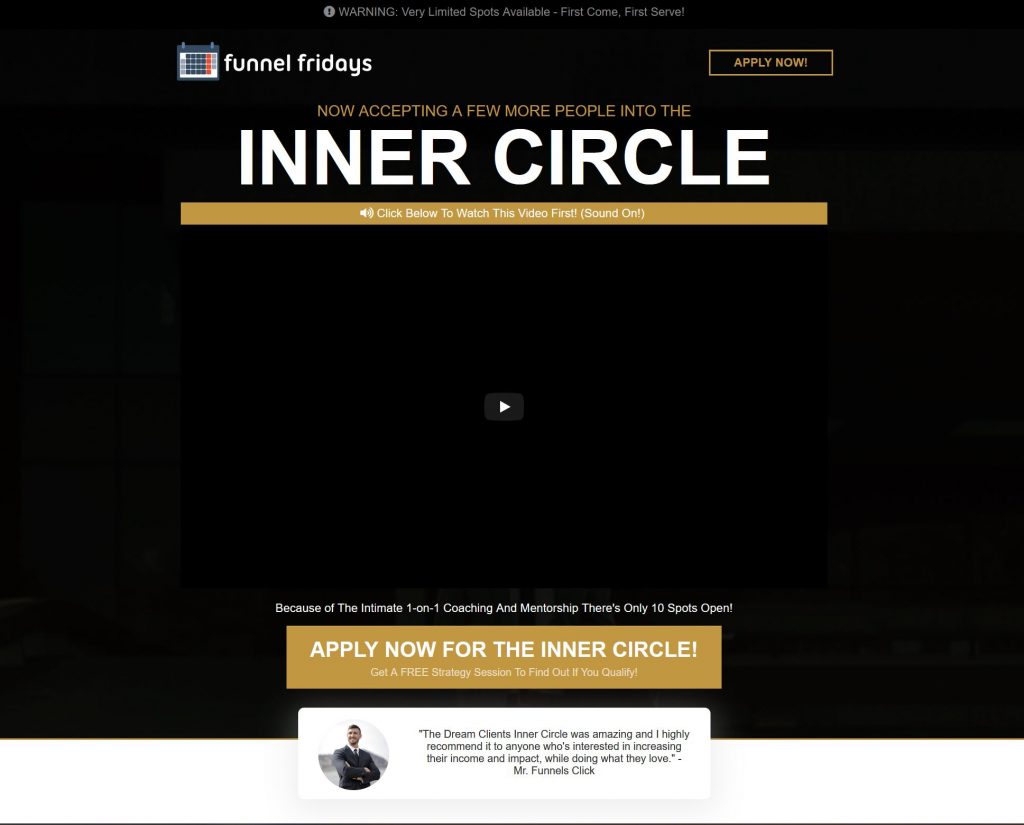 High ticket funnel is designed to sell high ticket products and services. Usually over $1000 price point. The funnel start with an optin page, an application page to apply to get access to your product or service, and a thank you page.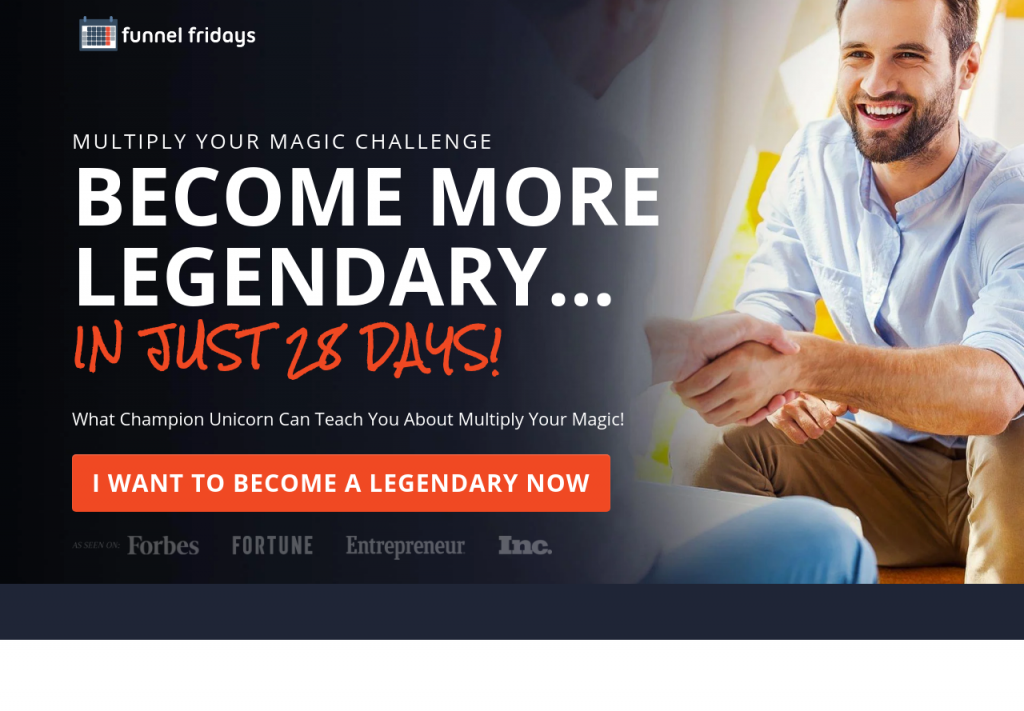 Get fit in 28 days, or start an online business in 15 days. Challenge funnels have been gaining popularity recently because a challenge is really kind of game. You are being told , do [my plan] and get [desired outcome] in [specific time]. Most people like being told what to do by people with authority,
The funnel contains an optin page, checkout page, one time offer page, and confirmation page.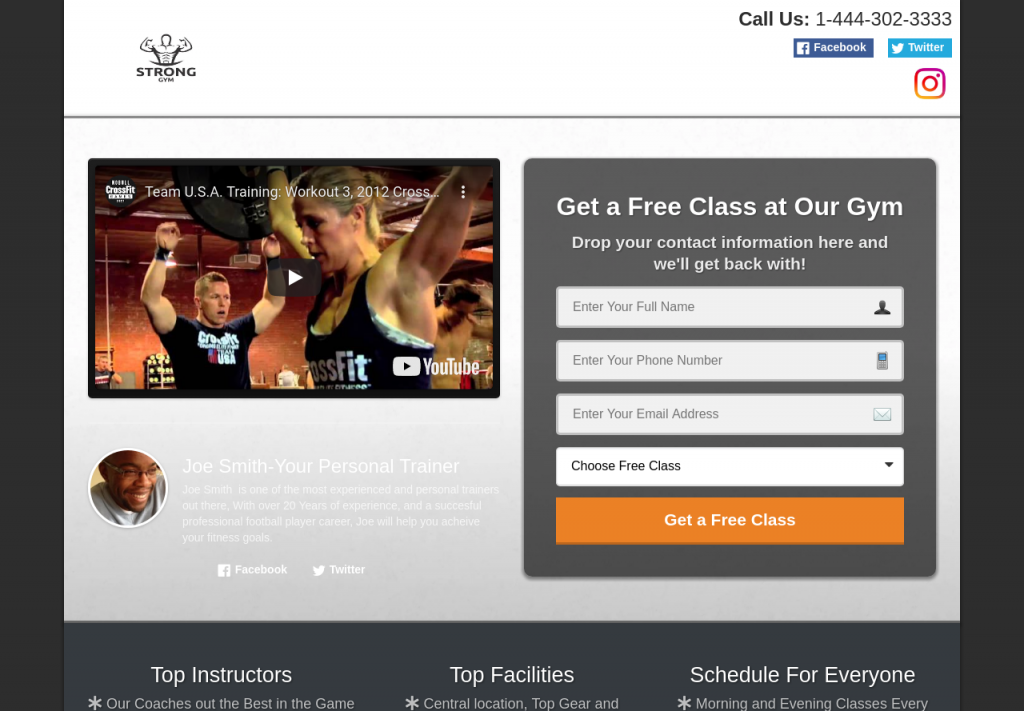 A simple funnel for local gym owners, the optin page offers a free class or pass in exchange for the customer details. and a thank you page where the user gets a confirmation that his request has been received and he will be contacted shortly.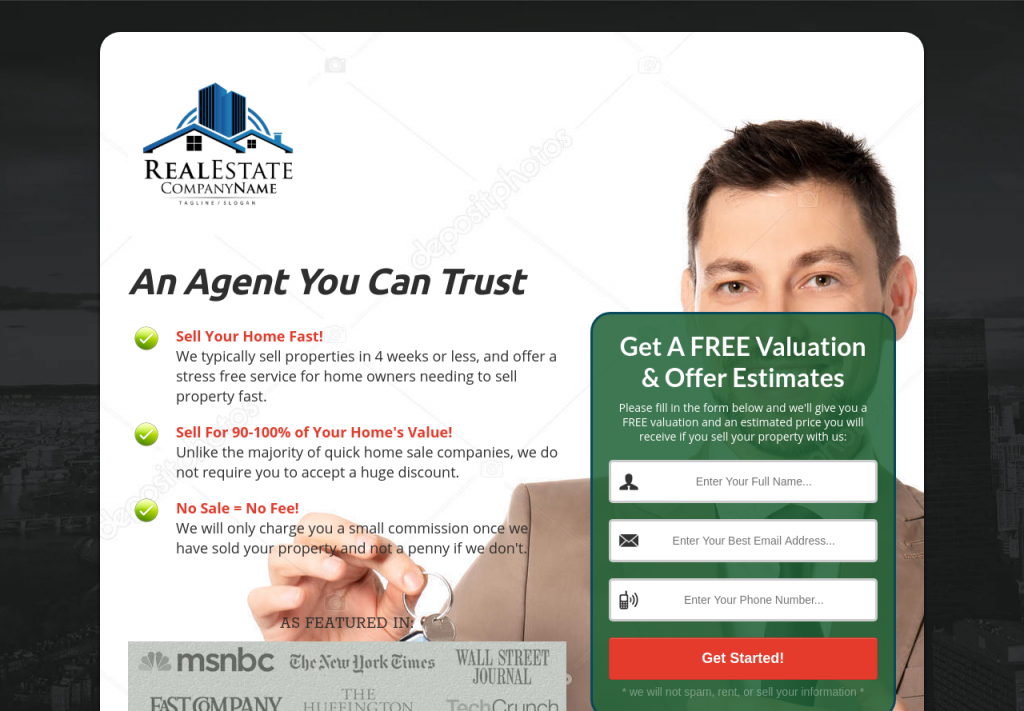 The realtor funnel is for real estate agents looking to get more buyer and seller leads. In this funnel we gave a seller funnel a buyer funnel, and a generic realtor sales funnel. The seller funnel contains a survey page and thank you page, the buyer funnel offers a free home buyer guide, and the generic realtor funnel offers a free valuation.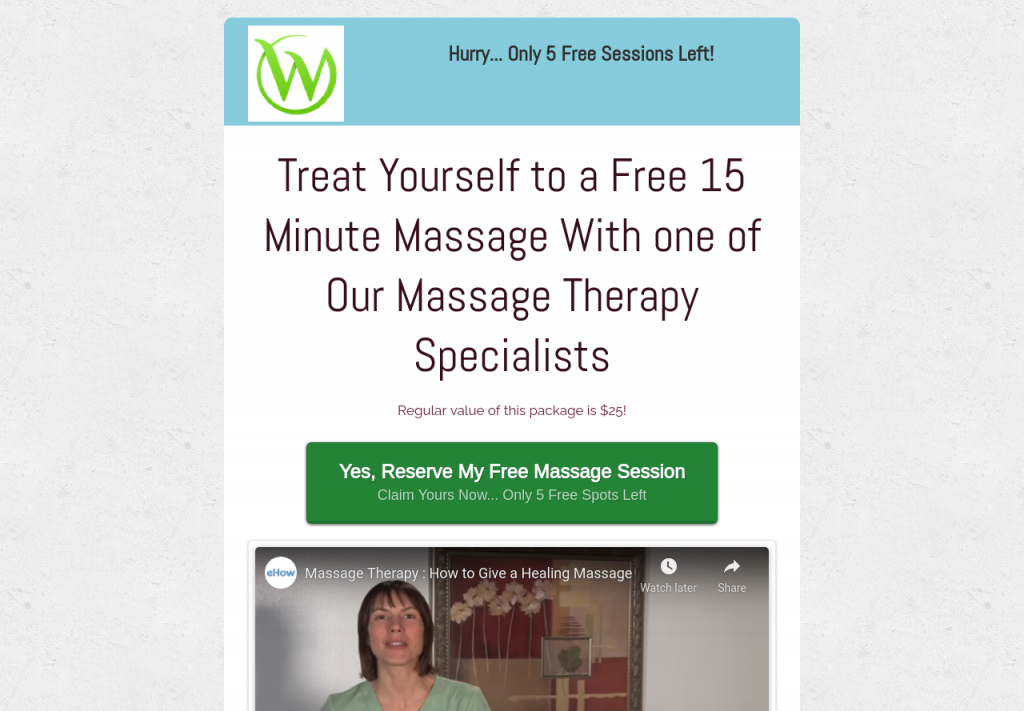 Another small business funnel, remember you can modify the funnel very easily within clickfunnels, so it can be a barber shop funnel, an attorney funnel and so on. This funnel starts with a free offer- 15 minute massage in exchange for the user contact information and a thank you page with another special offer and contact information of the business, very simple very effective.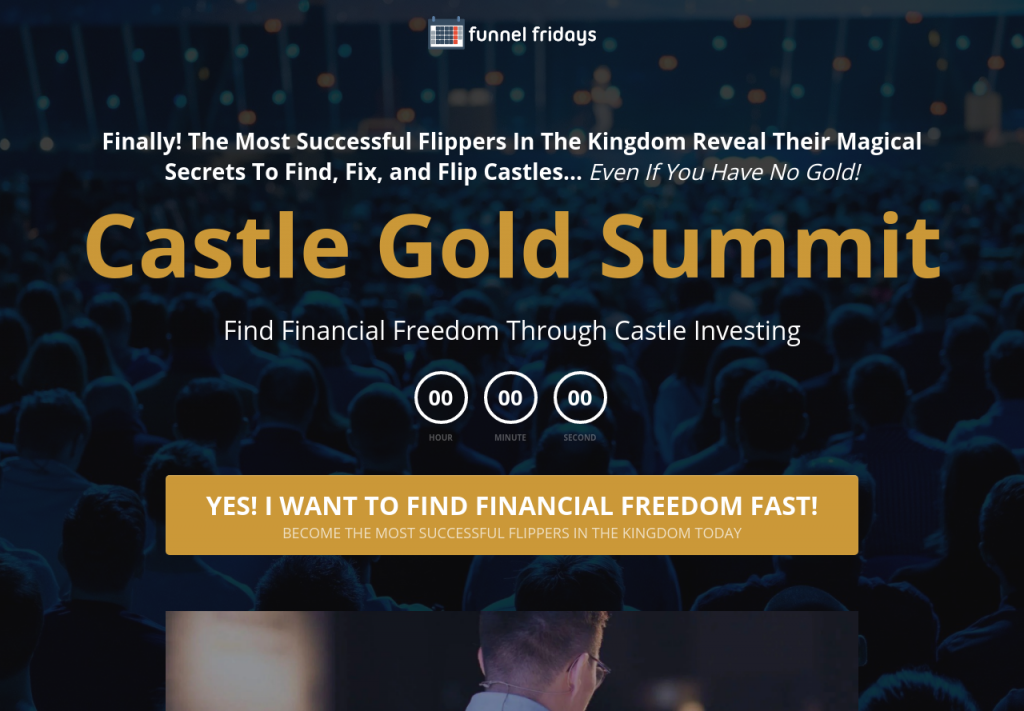 If you hold virtual events or actual live events this is the funnel for you. It's a 7 page funnel that takes you through introduction, registration, upsell, order confirmation, and the summit itself.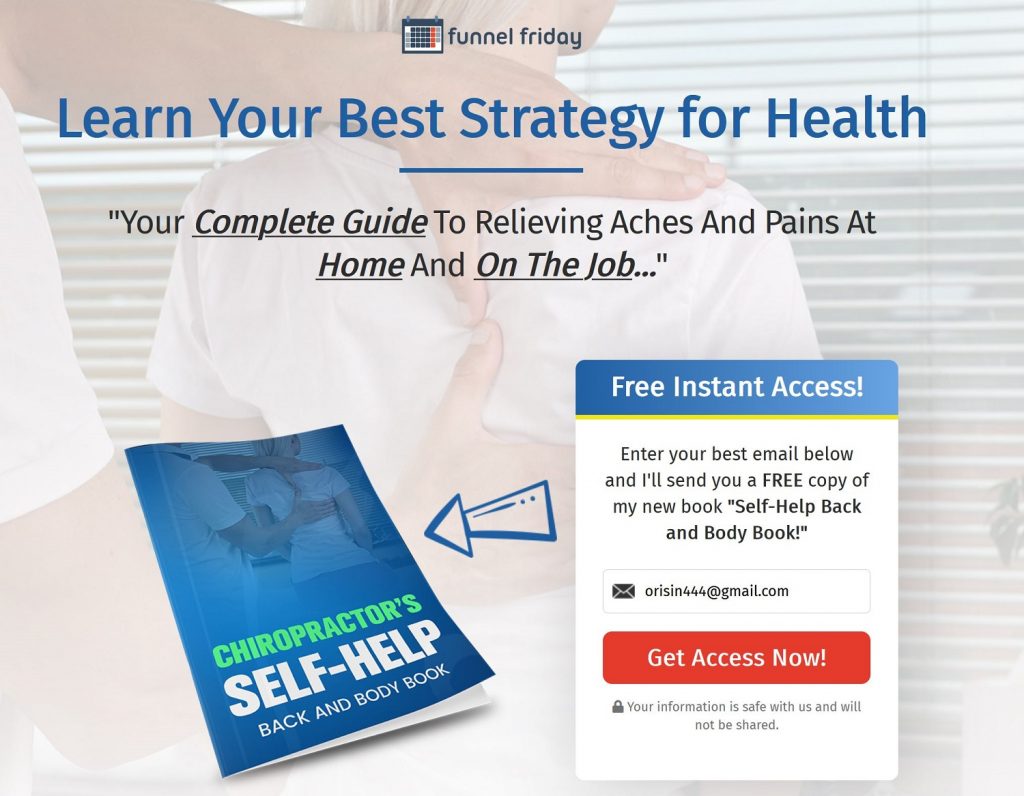 A simple lead generation funnel that can be used in multiple ways. The first page is an optin then an offer wall with multiple relevant offers to the target audience, an order form for those who take you up on the offer and a confirmation page.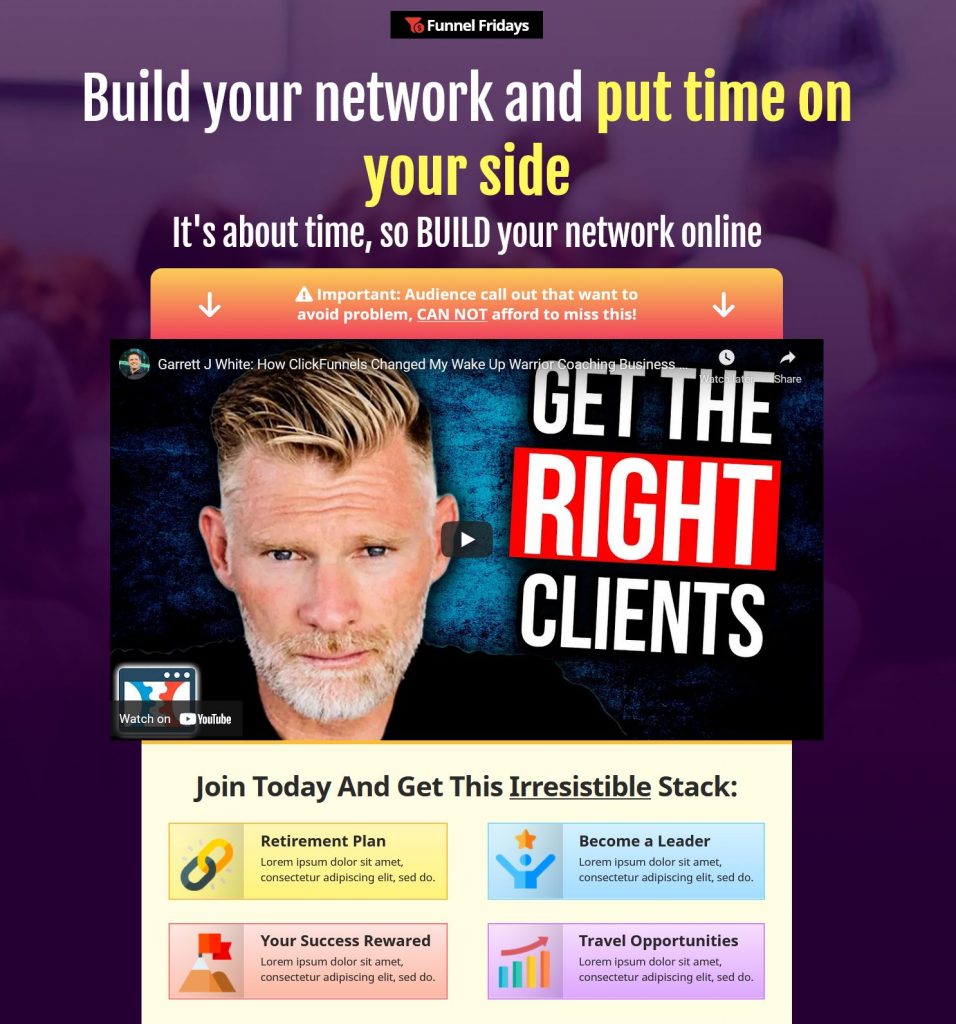 If you have a membership or subscription offer this is the funnel for you. The first page invites you to join the community and describes your core offer or service the second page is and order form then 2 one time offer pages, order confirmation, create your membership page and then the membership login page. Running a membership site via clickfunnels is a feature not a lot of people are aware of and while it's not the same level as Kajabi for example it is still a great way to run online communities, courses and paid memberships.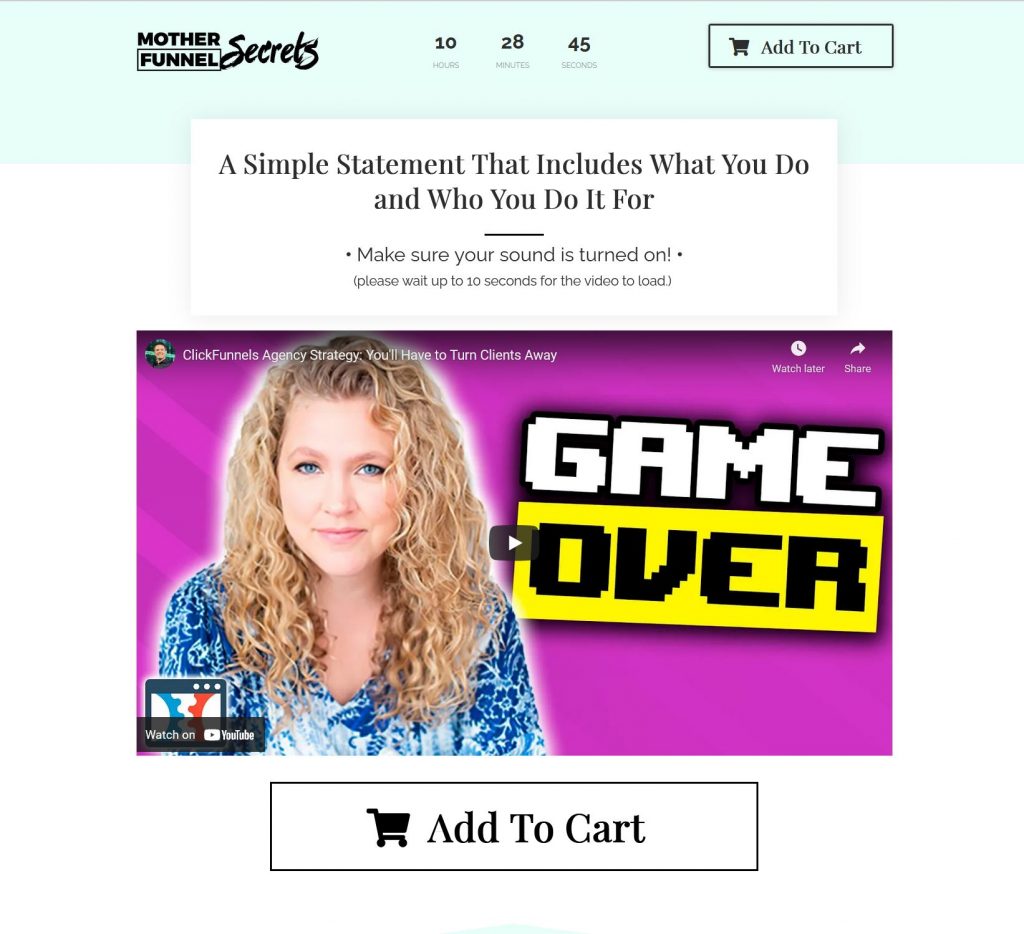 A video sales letter funnel is one of the best converting funnels for paid offers/services. The main reason is, that videos media is easy to consume and deliver your marketing message. The first page is sales video with an order button, then a one time offer, order confirmation and an offer wall.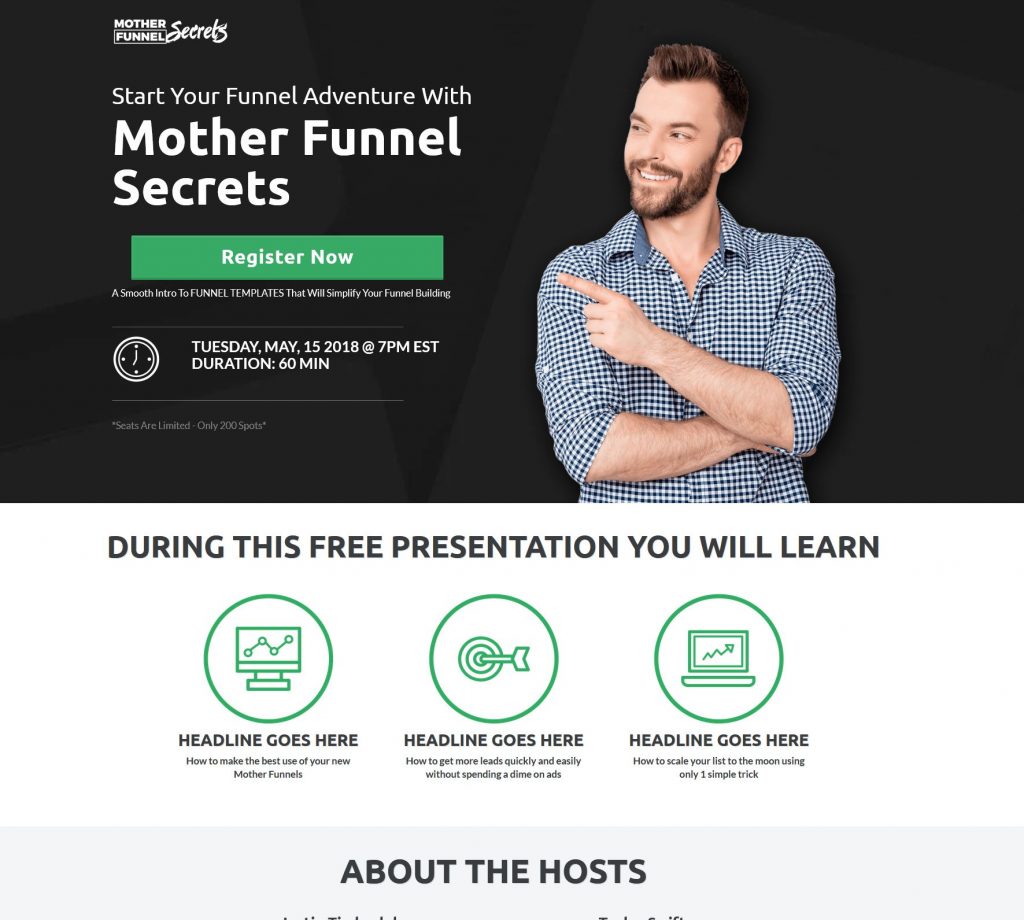 A webinar funnel is a funnel designed to attract attendees to your online webinar. Online webinars are a popular and effective way to introduce people to your product or service and get them to buy. The funnel start with a registration page , then a confirmation page with the webinar details, and a webinar replay page for those who didn't attend.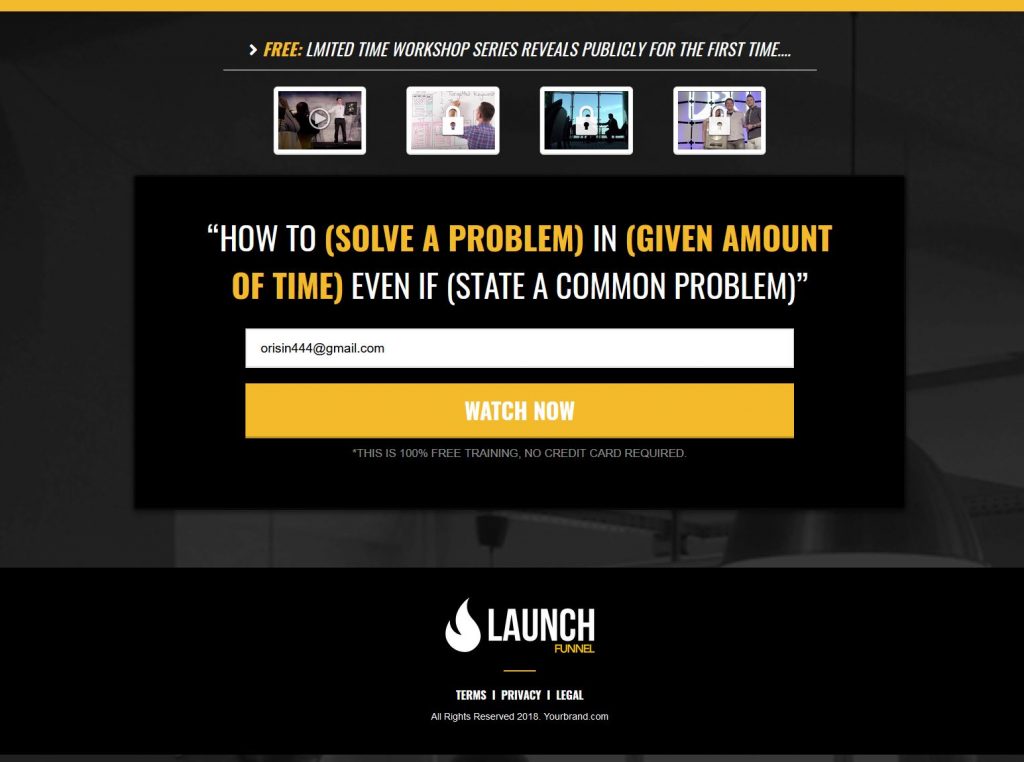 A product launch funnel is designed to educate your target audience about your upcoming product launch. It starts with an optin than the sales page that presents a series of videos (released on your schedule) that talk about your product/service. And finally order confirmation page.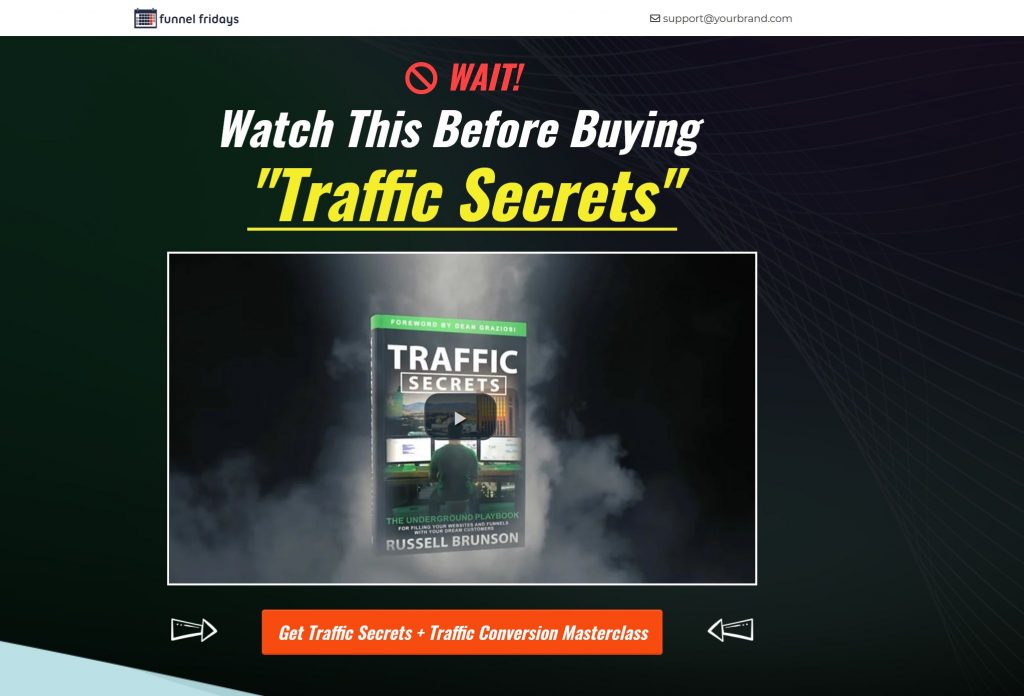 If you are promoting affiliate funnels this simple funnel is for you. Usually it's a one page that describes the affiliate offer and than links to the offer. You can use it to promote clickfunnels offers like the one funnel away challenge, funnel scripts, traffic secrets and more.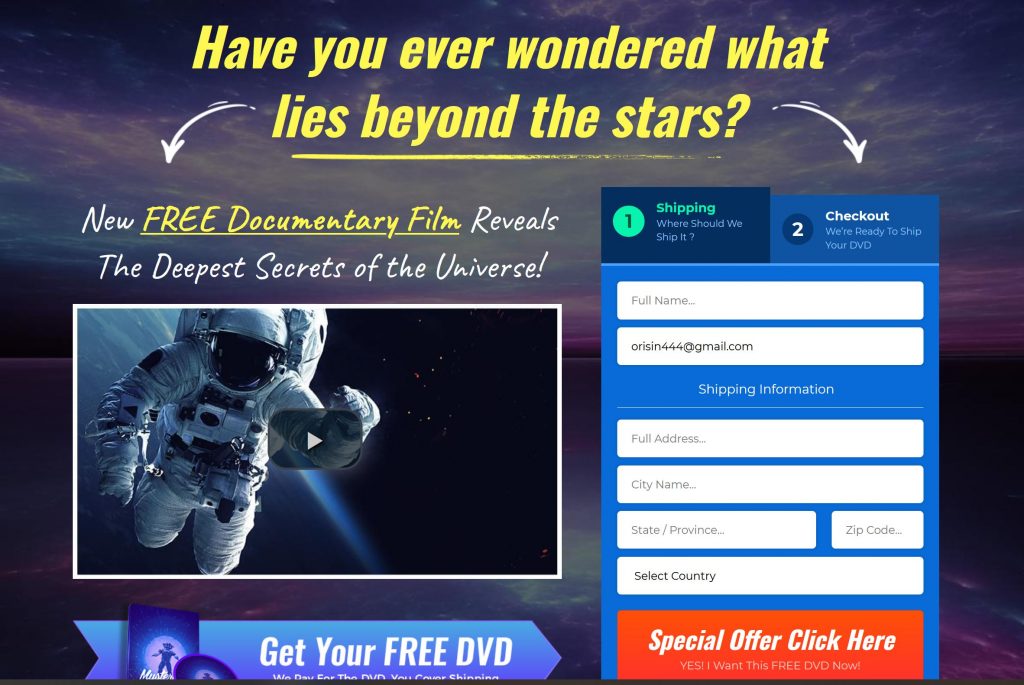 A trip wire funnel gives you a free product and you only need to pay shipping and handling. AKA Free plus shipping offer. This is a great way to lure people into your brand, once they took the free offer you try to upsell them on your main offer and than they get to the order confirmation page. If you're doing a good job one out every 10 people who take your free offer will also take the upsell.
Wrapping Up- ClickFunnels Share Funnels
Sales funnels are the most effective way to drive leads and sales into your brand. Clickfunnels share funnels are a great way to save you time and money crafting a new funnel from scratch. You simply import the funnel into your account and make the edits using the clickfunnels drag and drop builder.
Another great benefits of share funnels as we already mentioned is that if you share them with people who might be interested in using them you will also earn affiliate commissions via clickfunnels affiliate program once they sign up with clickfunnels.
How to share a funnel in clickfunnels?
To share a funnel in clickfunnels simply go to the funnel settings.
Click on share funnel.
Copy the Link.
Share it!
To share a funnel in clickfunnels simply go to the funnel settings: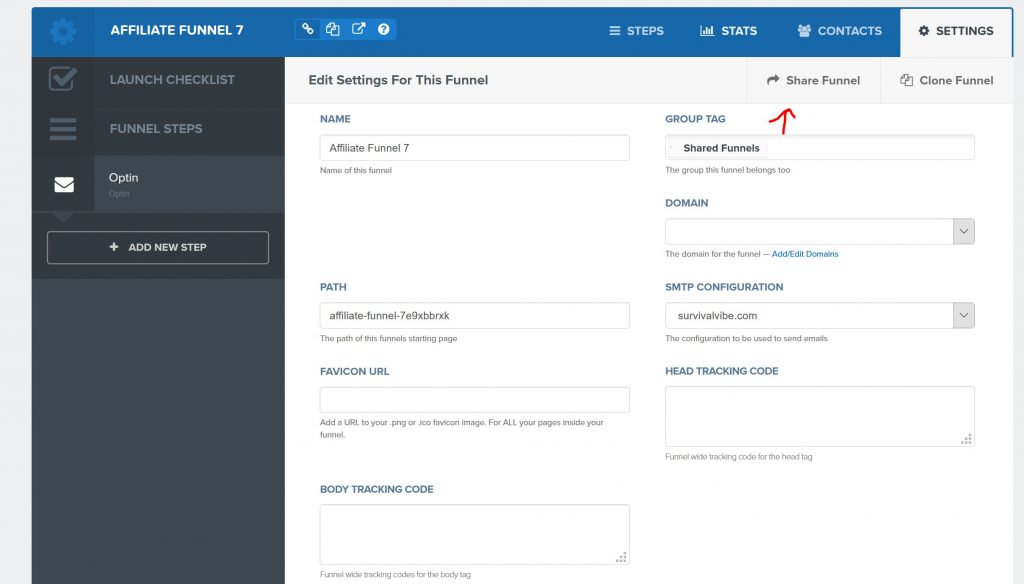 Click on share funnel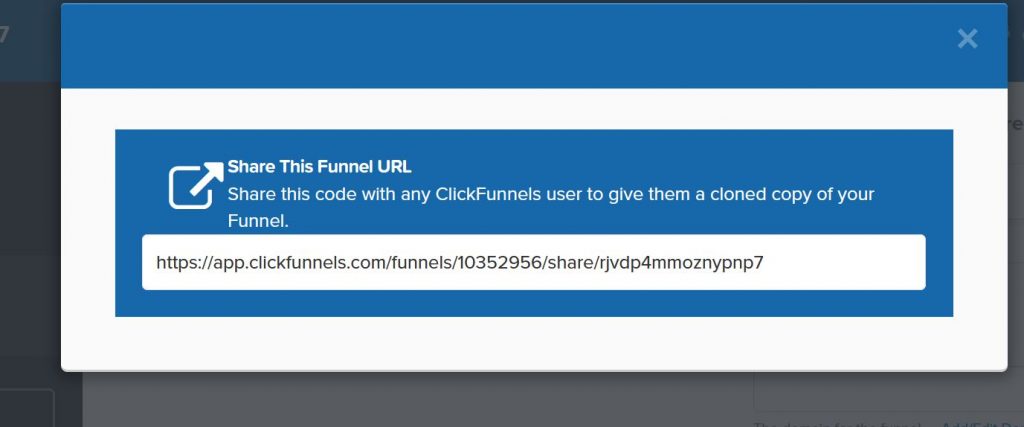 Copy the link
That's it!
If you are not using clickfunnels yet and want to get all these free clickfunnels templates, you can try clickfunnels for free for 14 days following this Link==>
If you are interested in gaining access to over 150 sales funnel we created funnel library where you can get every kind of funnel you can think of within a click of a button.
Have you ever used share funnels? or is this the first time you heard of it? Let us know in the comments!
Resources
Clickfunnels 14 Days Free Trial==>
FAQ- Clickfunnels Share Funnels
what is a fishbowl funnel
A fishbowl funnel is a type of marketing funnel used to generate leads and grow a business. It's named after the fishbowl shaped award that goes to the top salesperson at many companies.
What is a clickfunnels share funnel?
A clickfunnels share funnel is a funnel that you can share with other people. When you share a funnel, you're giving the other person access to your funnel so that they can edit it and use it however they want.
How do I share a clickfunnels funnel?
Within the funnel page go to settings click share funnel and get the link from the pop up box.

Where can I download clickfunnels funnel templates.
You can get 165 clickfunnels templates for any kind of business in Funnel Library==>
What types of funnels does clickfunnels have?
eCommerce Funnels
​High Ticket Funnels.
​Affiliate Marketing Funnels
​Local Businesses Funnels.
​Challenge Funnels .
Webinar Funnels .
​Lead Funnels .
​Membership Funnels .
Quiz Funnels.
 Video Sales Letter Funnels .​
​Product Launch Funnels .
Squeeze Page Funnels.
How many funnels can i have in clickfunnels?
The started plan limits you to 20 funnels. In the platinum plan you have unlimited funnels.
How many users does clickfunnels have?
Our most recent check on the clickfunnels website shows over 100,000 users.

How much does clickfunnels cost?
Clickfunnels pricing currently has 3 tiers.
Basic- $127/Month (Annual Billing) Or $147/Month (Monthly Billing).
Pro- $157/Month (Annual Billing) Or $197/Month (Monthly Billing).
Funnel Hacker- $208/Month (Annual Billing) Or $297/Month (Monthly Billing).
All plans will give you a 14 days free trial==>
How to share a funnel in clickfunnels 2.0?
1.Click on the Funnel you like to share.
2.From the three-dotted menu at the top-right corner of the page, click Share Funnel.
3. From the popup click Generate a Funnel Share Link.
4.Copy the link and share it.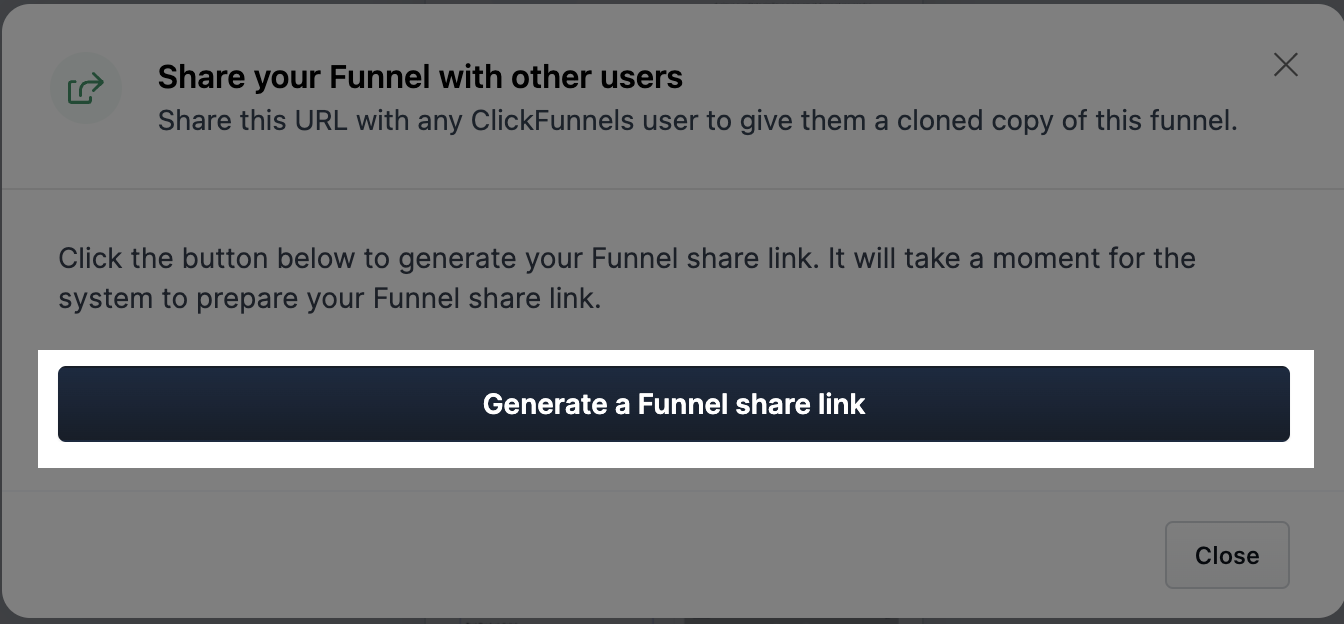 How to Share a Funnel in ClickFunnels 2.0?
1.Choose the Funnel you want to share.
2.Open the three-dotted menu at the top-right corner and click Share Funnel.
3.In the popup Click Generate a Funnel Share button.